Summer in Athens, Georgia is all about music, outdoor festivals, and barbecues. It may not be a beach vacation, but the cold beer and music waves are sure to cool you off this summer in the Classic City. Join in on the fun; attend some of the summer music events below. At night, keep the music fun going and venture off to one of Athens' acclaimed music venues for an electrifying musical experience. Plus, take a deep dive into the music history of Athens by taking the Walking Music History tour. No matter your preference, whether you are an early bird or night owl, there is a music event for everyone to enjoy! 
Hot Corner Celebration and Soul Food Festival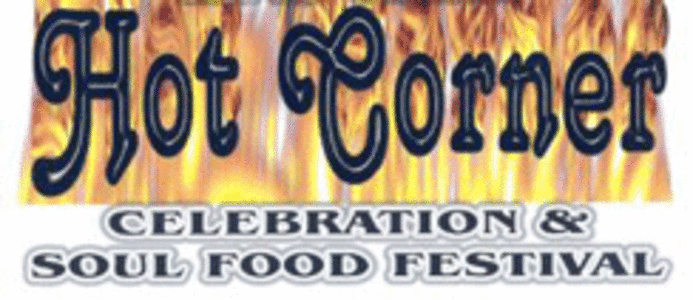 The 20th annual Hot Corner Celebration and Soul Food Festival is back, this June. This fun festival brings together everyone in the community to celebrate the beauty and diverse culture of Athens. Bring the whole family to this block party and be one of the first people to witness the reveal of the new Hot Corner Mural, which is featured on the side of the Morton Theatre. The Hot Corner Festival will kick off with a gospel extravaganza at First African Methodist Episcopal Church. 
 

AthFest Music and Arts Festival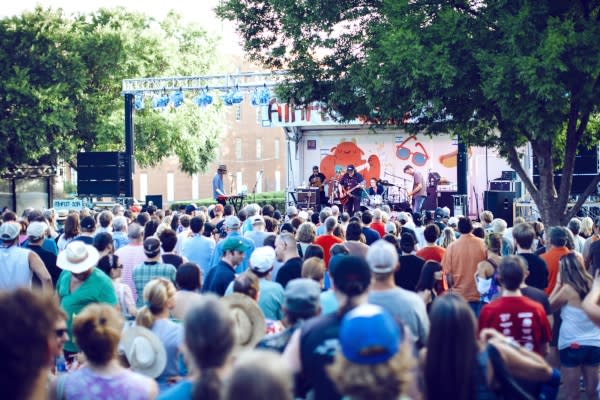 Loud music, packed streets, and plenty of beer come to mind when it's time for AthFest! This three-day festival brings bands and performers from around the state and region to perform on outdoor stages at no cost to attendees, and performances at 14 music venues during the Club Crawl for just $22. This year the headliners include: Dreams So Real, The Orange Constant, Walden, AFTM, and The Producers. Bring the kids to watch younger performers at KidFest as they play in the bounce house and test their artistic skills in the crafts area. To add to the three-day fun, take the Walking Music History tour to learn all about the music in Athens for only $15 when you show your AthFest wristband. So, grab your friends and make way to Athens; support education as you party the night away! This festive music and arts event brings awareness to the non-profit, AthFest Educates, which has a mission to provide funding to support music and arts education for the youth in the community. Be sure to check out the amazing offer from Hyatt Place when you attend AthFest this year! 
Classic City American Music Festival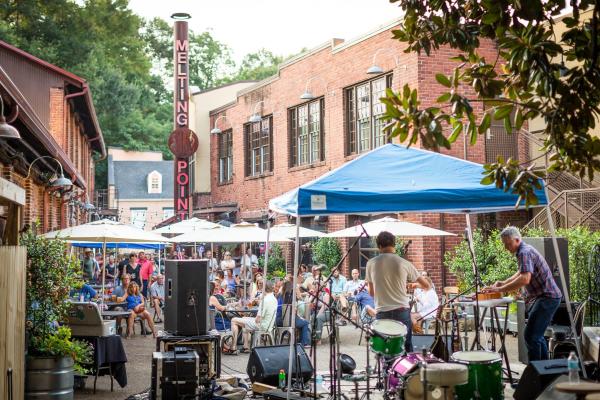 Break out the fireworks and barbecue; it is Independence day! The Classic City American Music Festival brings together local bands to perform on The Foundry stage. This is an entertaining and celebratory event that the entire family can enjoy. Make it a fun weekend and plan to purchase the Classic City American Music Festival package with a stay at the Graduate Hotel. 
Sunflower Music Series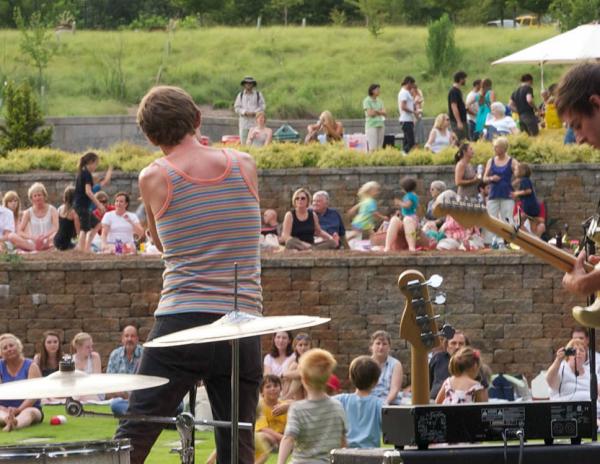 The annual Sunflower Music Series concerts are back at the State Botanical Garden of Georgia. This series includes a total of 4 concerts during the summer months between June and September. Even better, light drinks and snacks are included with the $15 ticket purchase. Each year these concerts are organized featuring both new and world-renowned musicians. This summer Randall Bramblett performs on June 11, Abbey Road LIVE on July 23, Austin Darnell on August 20, and Elf Power on September 17 on the flower stage. Bring your lawn chair or favorite picnic blanket to lay out on the soft green grass to enjoy the sound of summer. 
Sigh In Festival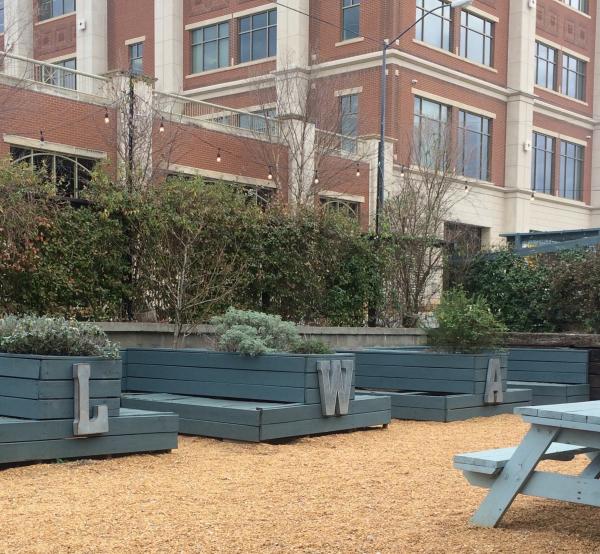 The 5th annual Sigh In Festival is a celebration of the diverse musical culture that makes up the Classic City! Started by local Athens' band, Universal Sigh, this grassroots music and arts festival features national and regional performers as well as creative workshops and an open bazaar at Live Wire Athens. This festival provides a safe space to highlight social issues through a huge selection of musical perspectives including Blues, Rock, World Contemporary and more! 
When attending any of these events be sure to tag us #VisitAthensGA for a chance to be featured on our social media and webpages.