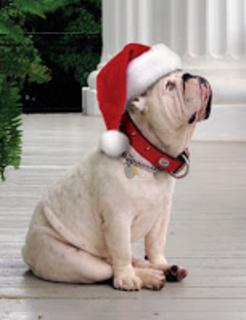 If you are like me, you have been looking forward to the holiday season all year. Something about the crispness of the cool air as winter approaches and the unpacking of warm winter clothes immediately brings to mind the images of twinkling holiday lights, the steam curling up from a mug filled with hot cocoa, family sitting around the dinner table staggering under the weight of a holiday feast, fireplaces, familiar holiday tunes, and lots and lots of gift-giving. There is also the fact that with the holiday season comes a variety of exciting holiday events, such as concerts, plays, parades, family activities, and much more!
Luckily for us, Athens GA is no exception, and as we get closer to the end of the year, there are plenty of events and things to do to help get us even more in the holiday spirit. If that is something you are interested in, I would advise you to mark off the weekend of Dec. 9 - 11 in your calendar because that weekend will be completely full of great holiday activities perfect for you and your family and friends!
1. Head over to Clarke Central High School on Friday, Dec. 9 for the 4th annual
Not So Silent Night
, where you can participate in a silent auction of items from some of Athens' finest establishments. There will be great food provided as well as lively music from Panablaze, Atlanta's renowned steel drum band. Enjoy this night of unique holiday shopping, food, and music, and support award-winning journalism staff of The Odyssey Newsmagazine and the Illiad Literary Journal. Admission is $20 and the event lasts from 7 - 9 p.m.
2. Friday is also the opening night for
Overnight Christmas
at the historic Morton Theatre. Cornerstone Productions proudly presents this unforgettable musical journey, where Frank Green, the main character, travels the world on the last delivery run before Christmas. This grand musical will fill your evening with delight, Broadway-style production numbers, and fun for the whole family. Overnight Christmas will show at 7:30 p.m. on Friday and Saturday and at 2:30 p.m. on Saturday and Sunday. Admission can be purchased in advance for $10 for adults and $8 for students, seniors, and children 10 and under. Tickets purchased at the door are $15/$12.
3. On Saturday, Dec. 10, stop by the Sandy Creek Nature Center for
Breakfast with Santa
. Bring your children and chat with Jolly Old St. Nick himself! There will be crafts and activities for your family to enjoy. The breakfast runs from 10:15 - 10:45 a.m. and admission is $5 for Athens Clarke County residents and $7 for non-residents.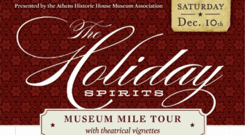 4. Make sure you have reserved a spot for the 4th annual
Holiday Spirits Museum Mile Tour
held on Saturday night. This festive tour will provide you a chance to step back intohistory and experience antebellum Athens as you experience theatrical vignettes in four house museums that show you holiday traditions back in the day. Seasonal refreshments and period music will also be provided, completing your experience of historical fun. 2-hour tours will depart at 5 p.m., 6 p.m., and 7 p.m. Admission is $25 for adults and $15 for children 12 and under. There are a limited number of seats, so get your tickets today!
5. Those lucky enough to have scored a ticket to the
Athens Symphony Community Christmas Concerts
on Saturday at 8 p.m. and Sunday at 3 p.m. will enjoy a wonderful night of holiday music. Held at the Classic Center, the concert will feature many well-known Christmas pieces, such as Handel's Hallelujah Chorus, Carol of the Bells, and The Christmas Song.
6. Bring your children with you to the
3rd Annual Holiday Tea
, held at the historic Harris Room on Sunday, Dec. 11. Enjoy time spent and pictures taken with Santa, and eat your fill of of sweets, sandwiches, gourmet cookies, and hot chocolate. The event will begin at 3:00 p.m. Admission is $15 for children and $20 for adults and helps support the programs of the Athens Community Council on Aging.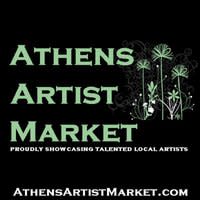 7. When you have a free moment on Sunday, make sure to drop by the
Athens Artist Market First Annual Holiday Showcase
. Over 40 local artists will be selling their work at the Athens Art Gallery at Hotel Indigo, allowing you to choose from a variety of quality selections of jewelry, pottery, home decor, skin products, mixed media, and more! Support local while getting a few things crossed off your gift shopping list. The event will run from 11 a.m. to 7 p.m.
Just thinking about all these holiday events makes me excited to spend my holidays in Athens, GA. What will you be doing the weekend of Dec. 9 - 11?
For other great holiday activities and events, check out
www.VisitAthensGa.com/holiday
.
- Debbie