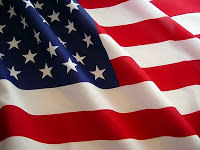 Fourth of July weekend is an exciting time in the Classic City, so bring your whole clan and head down to Athens for a weekend of family friendly, fun, and affordable events! Athens will host tons of exciting events for all ages throughout the weekend to celebrate Independence Day, so if you are in need of a last minute vacation spot, look no further!
On Saturday, July 3, the Classic City Band Patriotic Concert at the Botanical Gardens is an Independence Day weekend tradition. Visitors will enjoy lively popular, classical and patriotic music performed inside the air-conditioned Visitor Center & Conservatory at the State Botanical Garden of Georgia. The concert begins at 3 p.m., and admission is free for this event. The Garden Room Cafe is a delicious lunch spot (I know from experience!) and while you're there be sure to swing through the new Flower Garden! This is sure to be a hit with both kids and adults, and it's a great way to escape the midday heat!
The Classic City 4th of July American Music Festival in Athens will be going on both Saturday and Sunday and offers bluegrass, folk and American music with 14 bands performing on both indoor and outdoor stages at the Melting Point, on the grounds of the Foundry Park Inn & Spa. Featured acts for July 3rd are Cherryholmes, Betsy Franck & the Bareknuckle Band, Art Rosenbaum, High Strung String Band, Exception to the Rule, BlueBilly Grit and Silverbird Duo. Featured acts for July 4 are Packway Handle Band, Shannon Whitworth, String Theory, Lera Lynn, The Knockouts, Whiskey Gentry and Curley Maple. If you didn't get a chance to check some of these bands out at AthFest, now is your chance. Two-day passes are only $25 and the Foundry is having an all time low special hotel rates starting at $79 for event attendees. If you know how nice the Foundry is, this rate is a legitimate steal. See if there are some rooms left by calling 706.549.7020.
It wouldn't be the Fourth of July without fireworks, and so a summertime tradition continues with the Star Spangled Classic, Sunday, July 4 at Bishop Park. This annual event is an Athens favorite, and in addition to the popular fireworks, there will be concessions, family games, inflatables, and music. The Star Spangled Classic is a free event open to the public, so it's the perfect place for big families looking for an affordable celebration. The event begins at 6 p.m. with the fireworks set for approximately 9:30 p.m., dependent on weather and darkness.
Fourth of July weekend is an exciting opportunity for a weekend getaway in Athens, and this year is going to be as fun as ever. Whether you're an Athens resident or coming in from out of town, Athens is sure to be a hit with you and your crew this weekend. The Athens CVB offers special discounts, online hotel reservations and featured overnight packages for this weekend, so if you're interested, click here.
This weekend is packed full of great events in Athens so please have a happy and safe Fourth of July weekend!