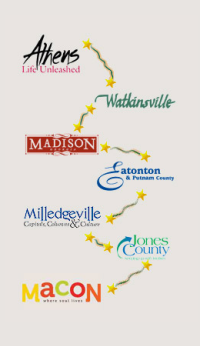 Athens is the northern gateway to Georgia's Antebellum Trail. It is a wonderful day trip from Athens and its historic district, showcasing the hidden romance and beauty of Georgia's old south. This 100-mile heritage tour includes six other historic towns rich with history, heritage, unique experiences that escaped Sherman's destruction and did not burn down during the Cvil War.
The self-guided day trip provides a window into the lives and legacies of 19th century Georgians with Athens as its first stop, then heading south to Watkinsville, Madison, Eatonton, Milledgeville, Old Clinton, and Macon. Along the way, you'll encounter Greek Revival and other Antebellum architecture in historic house museums, learn from local tour guides and historians, browse through antique shops, dine on southern delicacies, and relax in authentic and distinctive bed and breakfasts and inns. 
A glimpse into each of the cities along the Antebellum Trail:

Athens
Home to the University of Georgia, Athens is known for its unique blend of southern heritage and charm, creative energy, and contemporary entertainment. The downtown district of Athens is characterized by Victorian-era buildings and is a hub for local shops, art, music venues such as the Georgia Theatre, and is the birthplace of bands such as R.E.M. and the B-52s. While in Athens, take a tour with 'Classic City Tours,' or of the Museum Mile, highlighting four homes from the 19th century, including the Church-Waddel-Brumby House, Taylor-Grady House, Ware-Lyndon, and T.R.R. Cobb Houses. Each of the four house museums have a different architectural style and provide a glimpse into the lives of Confederate leaders.
Before you head south on the Antebellum Trail, be sure to visit these Athens heritage sites.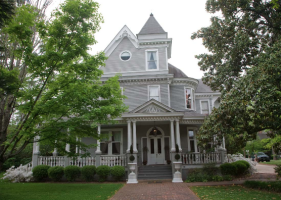 Watkinsville
Just minutes south of Athens, along GA Highway 41, Watkinsville's heritage extends back to frontier Georgia. During your time in Watkinsville, visit the 1801 Eagle Tavern, the Elder Mill Covered Bridge built in 1897 by Nathaniel Richardson, or visit the many shops at Town Center.
A complete list of heritage attractions in Watkinsville.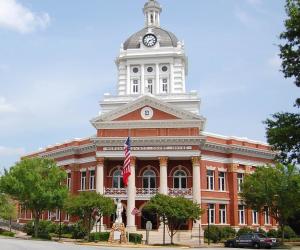 Madison
Home to one of Georgia's largest collection of 19th century architecture, Madison has earned a spot in Culture Trip's 2015 "The 10 Most Beautiful Towns in the Southern States" and Budget Travel Magazine's list of "16 Most Beautiful Towns in the World". This small town is characterized by antique dealers, specialty shops, parks and recreation sites, distinct local dining, and unique lodging options such as the Farmhouse Inn at Hundred Acre Farm and James Madison Inn, as Madison was once a cultured aristocrat town when cotton was king.
A complete list of heritage attractions in Madison.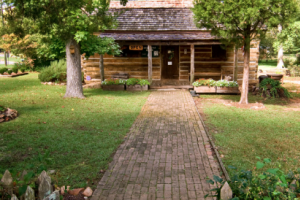 Eatonton
Hometown to two very famous writers, Alice Walker and Joel Chandler Harris, Eatonton is full of creative history. A place for fishing, golf, shopping, and visiting historic homes, it is nestled between Lakes Oconee and Sinclair in the Oconee National Forest. 
A complete list of heritage attractions in Eatonton.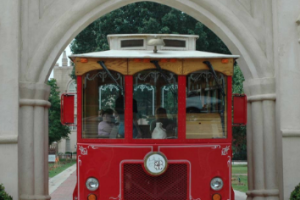 Milledgeville
Home to Georgia College and State University, historic Milledgeville contains stately mansions and gardens once inhabited by distinguished governors and generals. Take a trolley tour to historic venues such as the Old Governors Mansion and through the streets to Georgia's old Capital museum where state legislators voted to succeed from the Union. 
A complete list of heritage attractions in Milledgeville.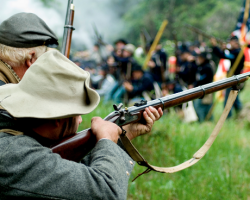 Old Clinton 
Located in Jones County, Old Clinton offers over 200 years of history. Here, you will find pre-historic and historic sites of the Creek Indians who lived in the area in the 17th and 18th centuries and the filming location of Fried Green Tomatoes. There are several festivals, including war reenactments, along with several year-round recreational actives to experience what life was like during the war years. 
A complete list of heritage attractions in Old Clinton. 
Macon
A city of southern charm, Macon is full of adventures. Here, you can hike at ancient Indian mounds and enter into North America's only reconstructed earth lodge, take a tour of the Hay House, a 18,000 square foot, 7-story Italian Renaissance Revival mansion and historical landmark of Macon, or browse the Southeast's largest collection of African-American art, history and culture, the Tubman Museum. Macon is a fast-growing city with something to do day and night. 
A complete list of heritage attractions in Macon. 
Discover more historical attractions with the official Guide to Georgia's Antebellum Trail. Get your copy here, and explore the rest of the heritage sites along the Trail at www.AntebellumTrail.org.