About three years ago, local historian Jeff Clarke began to dig a little deeper into Athens' history. He poured over police and newspaper reports, researched at the University of Georgia library, and talked to people in Downtown Athens. Clarke's research uncovered a vibrant afterlife filled with tales of love and loss.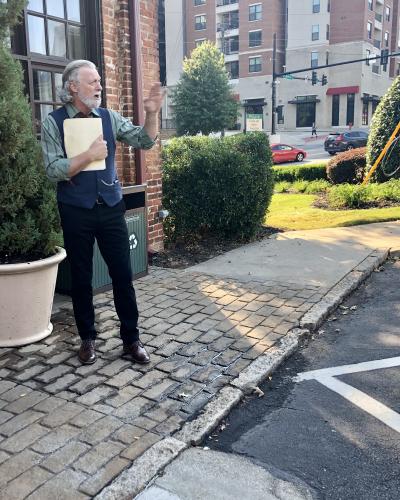 You can hear all about Athens' hauntings and history from Clarke himself during his guided Athens Haunted History and Walking Tour. The tour takes participants inside some of Athens' most haunted buildings; while telling the ghost stories of those who lived, died and are rumored to still be in Athens today. Clarke also tells about the history of Athens and stops at historical sites on the tour. 
We won't spoil all of Athens' haunted secrets, but here are some of our favorite ghost stories from the tour:
Ware-Lyndon House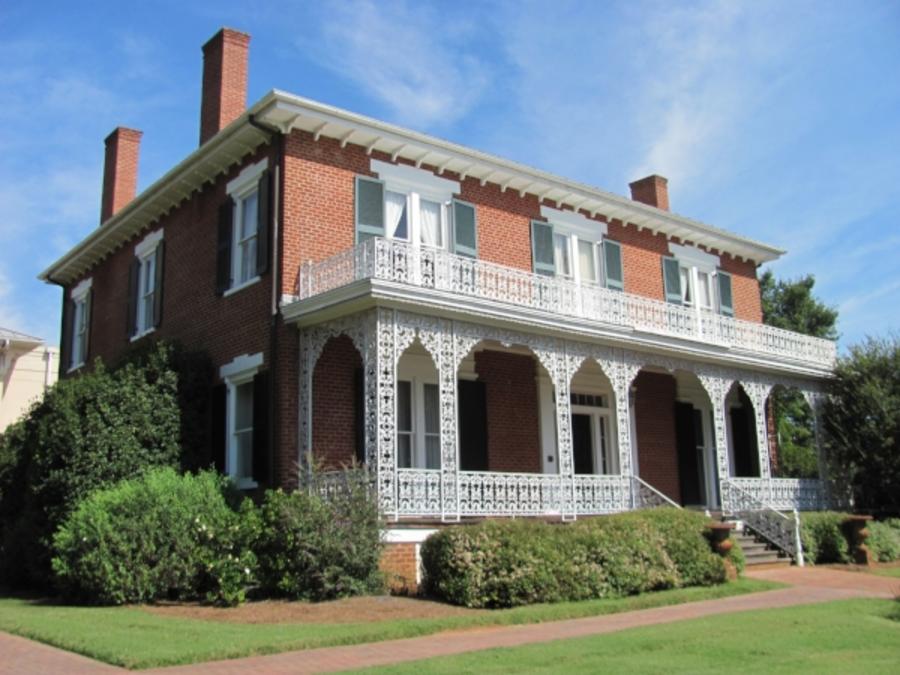 Built-in 1845, the Ware-Lyndon house is rumored to be haunted by Dr. Lyndon himself. Those who work and visit the house have seen a man pacing on the landing. He is always described as wearing black pants, black shoes, vest, white shirt, and tie. This man is assumed to be Dr. Lyndon, a former surgeon who became a general practitioner after suffering through the horrors of the Civil War. 
After reading a story in the Athens Banner-Herald, Clarke believes this man could be a man by the name of Lonnie Spalding. 
In 1895, a couple, Lonnie and Nellie Spalding, traveled to Athens for Mr. Spalding's lumber business. Mrs. Spalding, the wife, was pregnant at the time and unable to make the railroad and carriage ride to Downtown Athens. So, the couple stopped at Dr. Lyndon's home and he agreed to look after Mrs. Spalding while Mr. Spalding conducted business in Downtown Athens. 
On the second day of Mr. Spalding's business trip, Mrs.Spalding went into labor and Dr. Lyndon's assistant rushed Downtown to notify him. When Mr. Spalding found out, he was so excited that he ran out into the street and got hit by a horse-drawn wagon. He fell under a horse and it crushed his head, killing him on the spot. Legend has it that it is Mr. Spalding who paces back and forth on this porch, waiting for the child he will never meet in this lifetime. 
Who is the ghost that paces the porch of the Ware-Lyndon house? We'll let you decide. 
Parking Lot on E. Dougherty Street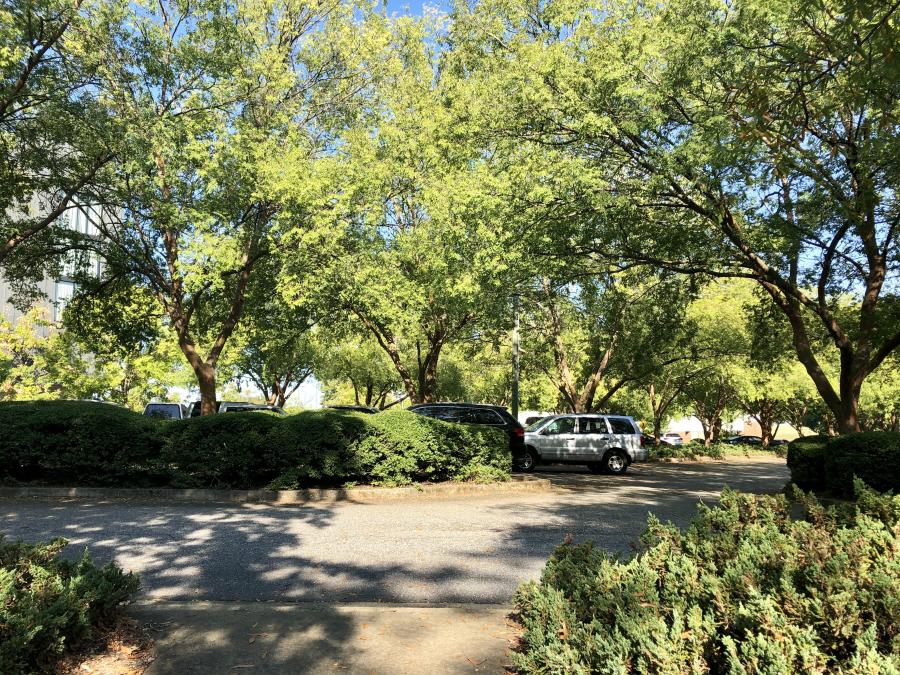 To this day, many people hear weeping as they walk by the parking lot on E. Dougherty street. It's a cry so distraught and heartfelt that 21 police reports have been filed about the incident. It is believed that these cries come from a 16-year-old girl who lived on the property in an antebellum home in the 1860s with her family, the Gilmores.
Gilmore lived in Athens alongside her parents, two older sisters, and sweetheart. However, her sweetheart went off to fight in the Civil War, and the two vowed to get married upon his return. On one fateful evening in December of 1862, the Athens Banner-Herald reported her sweetheart as a casualty from a battle at Fredricksburg. Gilmore was inconsolable--wailing, screaming and crying. She locked herself in her room for three days. After three days, she could not take it anymore and hung herself in the oak tree in their yard. 
The Georgian Basement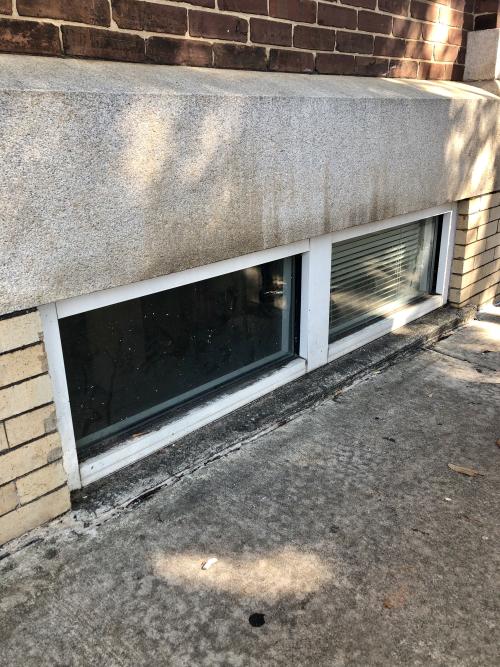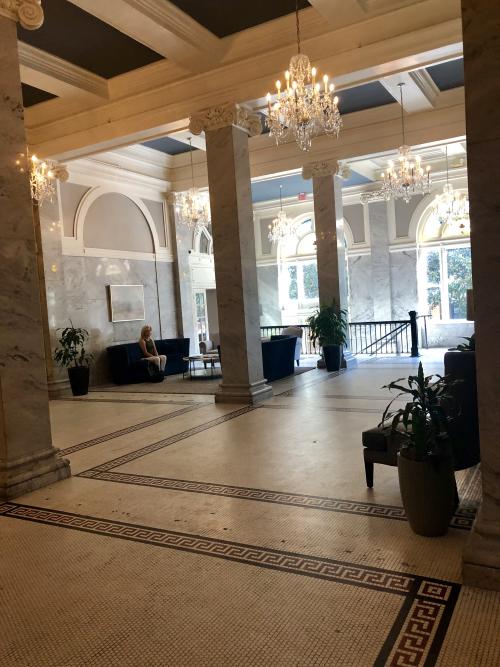 Strange things happen in the basement of the Georgian after dark. The story starts in 1909 when the Georgian installed its first elevator. It was a big draw for people to come and watch the elevator go up and down. At the time, an elevator operator would make sure a brass gate blocked the elevator shaft. One time, he forgot to close the gate and a child fell down the elevator shaft. 
Since then, there have been reports of poltergeists, ghosts responsible for physical disturbances, in the basement that no one can quite explain. No one knows if it is the child or not, but things move around and there are giggling sounds. Boxes in storage units are disheveled, opened and moved around. Yet, nothing is ever taken out of the boxes. 
To hear more chilling ghost stories during Haunted History Walking Tour, email athenshauntedtours@gmail.com to book your tour.
Use #VisitAthensGA to share photos from your spooky walk through Athens.