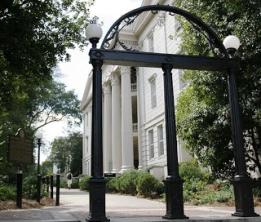 UGA Students, Amanda Harkins and Rusty Bailey are now offering a weekly podcast about Athens music!

The Podcast, called Athens Music Weekly is free and available through The Grady Journal.

Each Friday the pair will give you insight into their top three picks for the weekend and why.

The Grady Journal is an online space for students in the University of Georgia's Grady College of Journalism and Mass Communication to experiment with and learn about online journalism in the 21st century. Funded by the Cox Institute for Newspaper Management Studies and supported by the Department of Journalism, students from across the college are invited to participate.

Be sure to check it out each week!