December is finally here! The holiday shopping rush has begun and the countdown until Christmas is in full swing. The Classic City is nothing short of a winter wonderland this season with holiday events going on all month long. Everything from Christmas parades and musical performances to holiday home tours and so much more!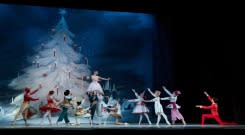 The Classic Center is a one-stop shop for all your holiday cheer this year.  Bring the family out to ice skate on the very same rink that the UGA hockey team plays on! Or, sit back, relax and enjoy as The State Ballet Theatre of Russia performs The Nutcrackeron the Classic Center stage Dec. 20 and 21.  Other highlights include a festival of trees, professional gingerbread houses on display and, of course,Santa Claus.  He will be arriving from the North Pole just in time for holiday photos and hugs.  Lastly, Make sure to stop by Santa's workshop for some fun holiday craft-making.  Tickets for the festival are on sale now.  Click here more information. 
---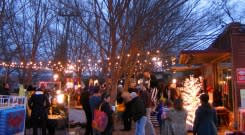 Looking for that perfect one-of-a-kind gift? Visit one of the local Athens artists markets such as  The Holiday Market at Big City Bread Dec. 11 - 12. These open-air markets will bring an eclectic selection of emerging artists and crafters from the southeast and beyond to downtown Athens.  Enjoy unique art, gifts, demonstrations and more in a lovely street-fair atmosphere that is always free and open to everyone.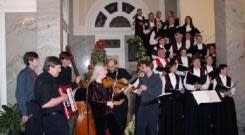 What would the holidays be without those classic Christmas tunes - you know the ones that are stuck in your head for the entire month of December? Put those tunes to good use and freshen up on your tuba skills because Tuba Christmas is coming to Athens. You're invited to participate in their annual concert on Dec. 10.  If tuba playing isn't quite your thing, visit the Yuletide Musical Dinner - no musical abilities required.  Just relax and enjoy a delicious dinner buffet as the Athens Chamber Singers serenades you with beautiful holiday tunes.
---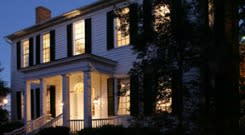 A particularly exciting holiday event this season is the Holiday Spirits Museum Mile Tour. This special holiday tour of historic homes takes you on a trip back in time all the way to the 19th century. You will have the opportunity to explore four unique antebellum house museums in different architectural styles. The tour features historic theatrical vignettes and period appropriate décor. You will leave with a true understanding what holiday traditions were like over 100 years ago. The tour culminates with a glorious Victorian Christmas celebration to top off an already unforgettable journey through Christmases past.  
---
The fun does not stop here! Tons more holiday festivities are going on all month long. Make sure to take a quick peak at our calendar to ensure you don't miss out on any of the fun.  Happy Holidays, everyone!