Memorial Day Weekend is finally in sight, and that means a 3-day break for many. This weekend, the

events in the Classic City

make Athens a wonderful place to kick off summer vacation season in Georgia.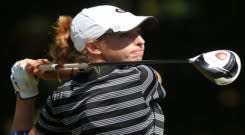 This week, UGA has been honored to host the

NCAA Women's Collegiate Golfers Championships

on their golf course.  Friday is the fourth and final day of competition, and the golfing will last all day.  Everyone is invited to come out and cheer on their favorite team and enjoy the unique experience of watching an advanced-level golf tournament.  Daily admission is $25 for adults and $8 for seniors and students.  Go Dawgs!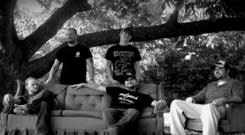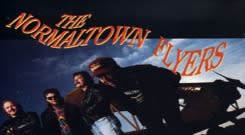 The Melting Point is starting summer vacation the right way with two shows this weekend!  

The Holman Autry Band

will take the stage at 9 p.m. on Friday with their Lynyrd Skynyrd "Southern Rock" and "Country" sounds.  The band is from Madison County, GA, located just outside of Athens.  Tickets are $8 in advance and $10 on the day of the show.  Saturday night at The Melting Point features 

The Normaltown Flyers

33-and-a-third year reunio

n at 8 p.m.  They will play three sets of music to represent the most distinct eras of their history.  The first set will feature the original three members of the band performing acoustic music just as they used to.  The second set will be 

performed by the band members that were signed to Mercury Nashville and will include songs from their two Mercury CDs with a few choice covers.  Set three is sure to evoke a dance party with the current lineup of Brian Burke, Tom Ryan, Davis Causey, and Deane Quinter. In the spirit of the reunion, the band will have some vintage Normaltown Flyers vinyl for sale at the show! Tickets are $12 in advance and $15 on the day of the show. Come enjoy dinner when the doors open at 6 p.m. on both Friday and Saturday. You don't want to miss these bands!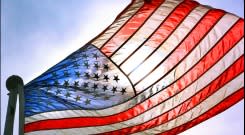 Memorial Day, the last Monday of May, is this weekend! The place to be for the holiday this year is the 

Memorial Day in Memorial Park

 party. This family-friendly event will feature face painting, music, swimming, inflatables, games, and more! The celebration lasts from noon - 3 p.m., and the pool is open 1 p.m. - 5:30 p.m. for a $1 charge per swimmer. Feel free to pack a lunch or purchase concessions at the park. It will be a fun afternoon for all ages!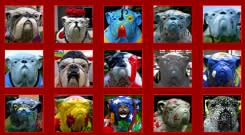 Ever admired the painted bulldogs around Athens? Here's the chance to win one of your own! All runners in the

10th Annual Running With The Dawgs 5K

will be entered to win a tabletop dog.  Runners will take their marks at 8 a.m. on Monday, May 27 at the Classic Center. Race registration starts at 7 a.m. and costs $20 per runner.  Families of up to four people may

pre-register

for $45!
More events this weekend:
While you're having fun this weekend, remember the men and women who have sacrificed their lives for our country.  Thank you for your service, veterans!  

We live in a wonderful country and have so much to be thankful for.  For more Memorial Weekend ideas, check out the

 

Visit Athens, Georgia

 calendar, and be sure to join the 

mailing list

 to stay informed about all Athens has to offer!