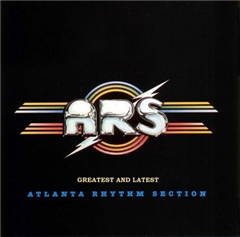 Be sure to check out the great music rolling into Athens this weekend. And get your tailgate ready as the Dawgs play Between the Hedges for the last time this season.
Friday, November 20th:
The Atlanta Rhythm Section plans to rock The Classic Center Theatre this Friday evening with classic rock anthems from their more than 15 albums. The Section has been a part of the Southern rock scene for more than 30 years with hits like "So Into You", "Champagne Jam", and of course "Spooky". Local band Eddie and the Public Speakers will open the show. The concert begins at 8 p.m. at the Classic Center. Tickets run from $10-$35 and are available online.
The Rialto Room at the Hotel Indigo continues its inaugural "Rialto Bridge Series" with hit recording artist Edwin McCain. The Charleston, SC native is known for the jazz-infused romantic ballads "I'll Be" and "I Could not ask for More". Come experience McCain's smooth soul at either 7 or 9:30 p.m. Tickets are $30 and are available on the Rialto Room's website.
ATHICA hosts the 28th annual Studio Group Holiday Show & Sale today through Sunday at its Chase Street location. The market is a display and sale of works created by the studio group's twelve members. Items include fused-glass, photography, paintings, drawings, pottery, metals, and jewelry. Find something for everyone on your list! The show and sale runs from 5-9 p.m. Thursday and Friday, 10 a.m.-6 p.m. on Saturday, and 12-4p.m. on Sunday. For more information about the group and the sale visit the studio group's website.
Saturday, November 21st:
The Bulldogs host the Kentucky Wildcats for their final home game of the season. The game begins at 7:45 p.m. and will also be broadcast on ESPN2.
Be sure to check out our website and the offers recently listed on our blog for this weekend's available hotel rooms. The CVB wishes a Happy and safe Thanksgiving to those students heading home for the Holiday. (This Bulldawg is headed back to the Connecticut cold for the week.)
GO DAWGS!