The Fourth of July is right around the corner! Celebrate the holiday by gathering friends and family and heading to Athens, Georgia for various Independence Day events. We're certain you'll find an exciting way to celebrate America in the Classic City all this weekend, and through Wednesday, July 4!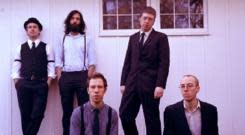 Head to one of Athens' favorite music venues, The Melting Point, on Sunday, July 1 for the
Classic City American Music Festival
. This annual event features both indoor and outdoor stages hosting some of the best established and rising talents in the American Music Scene, including The Darnell Boys, Packway Handle Band, Mountain Heart, and more. Tickets are $15 in advance or $20 at the door, with a discounted ticket of $10 at the door to those who show a UGA ID card. All children ages 12 and under admitted free. Concessions begin at 1 p.m., with the first band coming on stage at 2:30 p.m. The Melting Point will begin serving food from its menu at 5 p.m. Come, rain or shine, to enjoy traditional Americana, bluegrass, and folk music!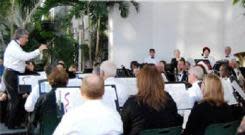 The State Botanical Gardens of Georgia will host the
Classic City Band Concert
. The band will celebrate Independence Day by playing popular and patriotic tunes. The performance will be from 3-4 p.m. on Sunday, July 1 in the Visitor Center and Conservatory building. Admission is free for all ages. Spend a Sunday afternoon listening to the refined instrumentals of the Classic City Band!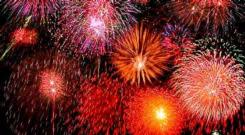 Back this year by popular demand, the Star Spangled Classic at Bishop Park on July 4 is a wonderful Athens Fourth of July tradition, complete with music, food, family-friendly activities, and a fabulous fireworks display! Bring the kids to participate in the Children's Patriotic Parade, when participants adorn festive and patriotic costumes while parading around the park. Registration for the Children's Patriotic Parade begins at 5 p.m., with the family events beginning at 6 p.m., followed by fireworks at 9:30 p.m. Admission and parking are free. Celebrate Independence Day with a fun-filled evening at Bishop Park!
For even more events that will make for a delightful holiday weekend in Athens, GA, check out the listings on the
Visit Athens, GA
calendar!
Stay up-to-date about goings-on in The Classic City by joining our
mailing list
!
How are you celebrating national freedom this Independence Day?