Spring Break is the perfect excuse for an Athens, GA getaway! With breweries, beaches, baseball, and board games, there's so much to do and so many memories to be made in Athens this spring. We've mapped out the ideal itinerary to see all sides of the Classic City and as many attractions as Athens has to offer. So, grab your friends, pack your bags, and head to Athens, GA for an unforgettable spring break! 
Monday- Explore the outdoors of Athens.
Fuel up with a healthy breakfast or brunch because we are starting spring break off strong! Grab a made-to-order smoothie from Arden's Garden if you can't wait to start exploring and want to take something on the go. Mama's Boy, Mama Jewel's Kitchen, or Big City Bread Cafe will provide you with a filling and flavorful meal that will satisfy both your stomach and your wallet and will keep you energized for a day of exploration. Plus, they all have outdoor seating options!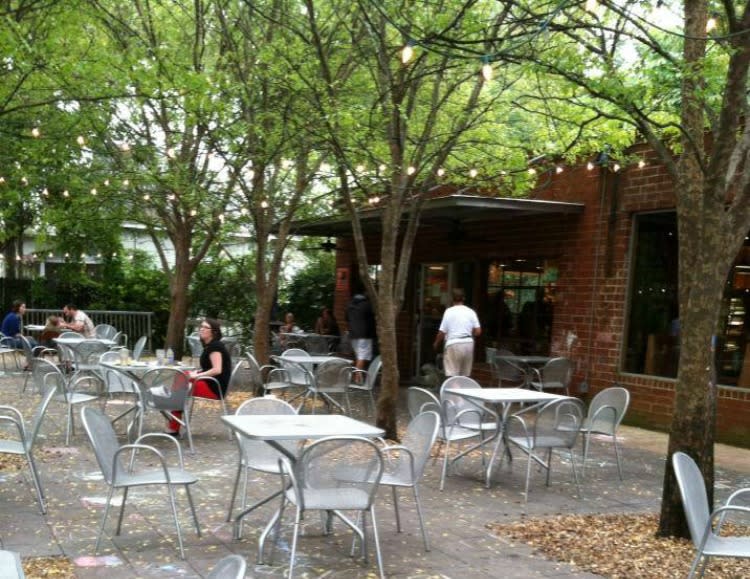 Grab your life jackets-- it's time to hit the water! You may have heard of shooting the 'hooch, but in Athens it's all about owning the Oconee. Rent kayaks at Big Dogs on the River and paddle down a three-and-a-half mile stretch of the Oconee River. This journey will take you about two to three hours to tackle but is well worth it for the scenic views and memorable experience.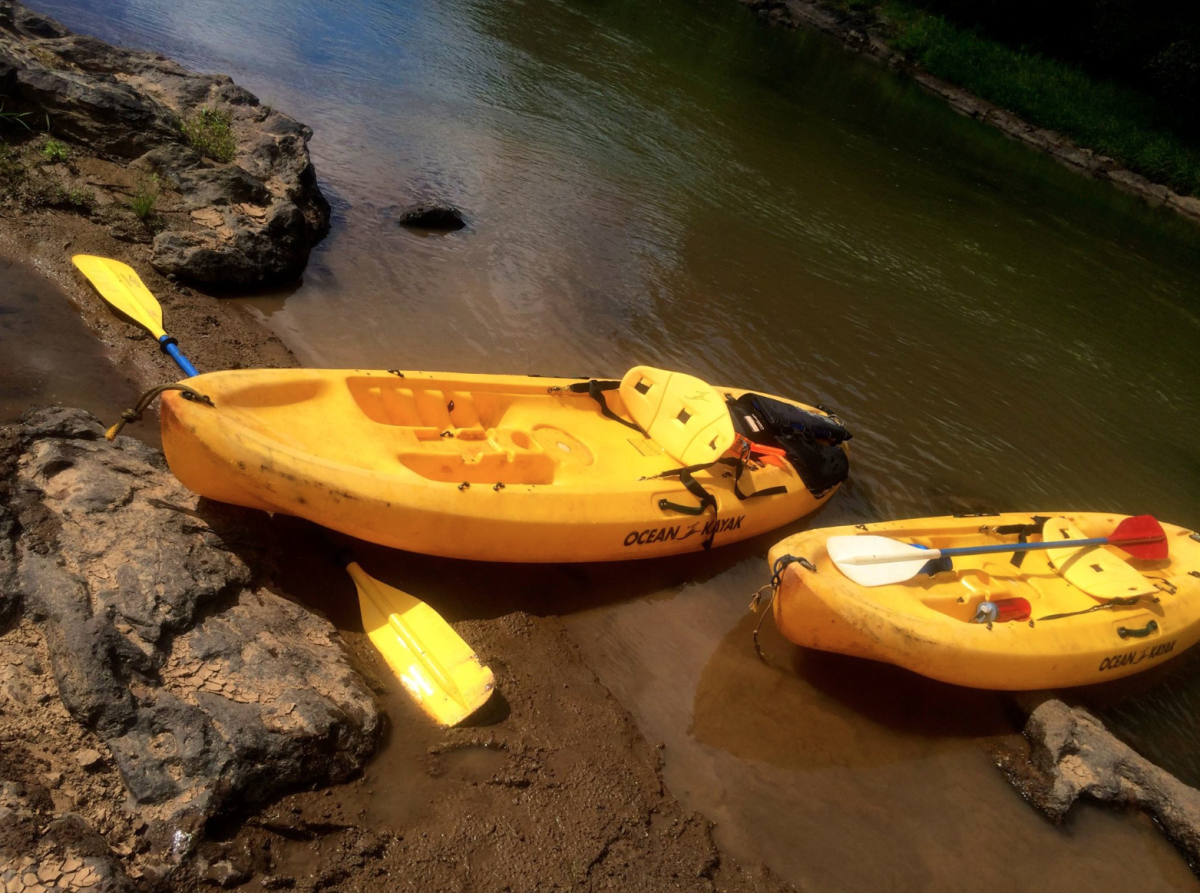 If you're not feeling quite that adventurous, don't worry; there's more to do outside in Athens where you don't run a risk of falling in a river. Instead, wander through the enchanting paths at the State Botanical Garden of Georgia. There's even a quaint chapel nestled in a wooded area! Spanning 313 acres of natural beauty, its easy to spend hours of your afternoon awing over the gardens.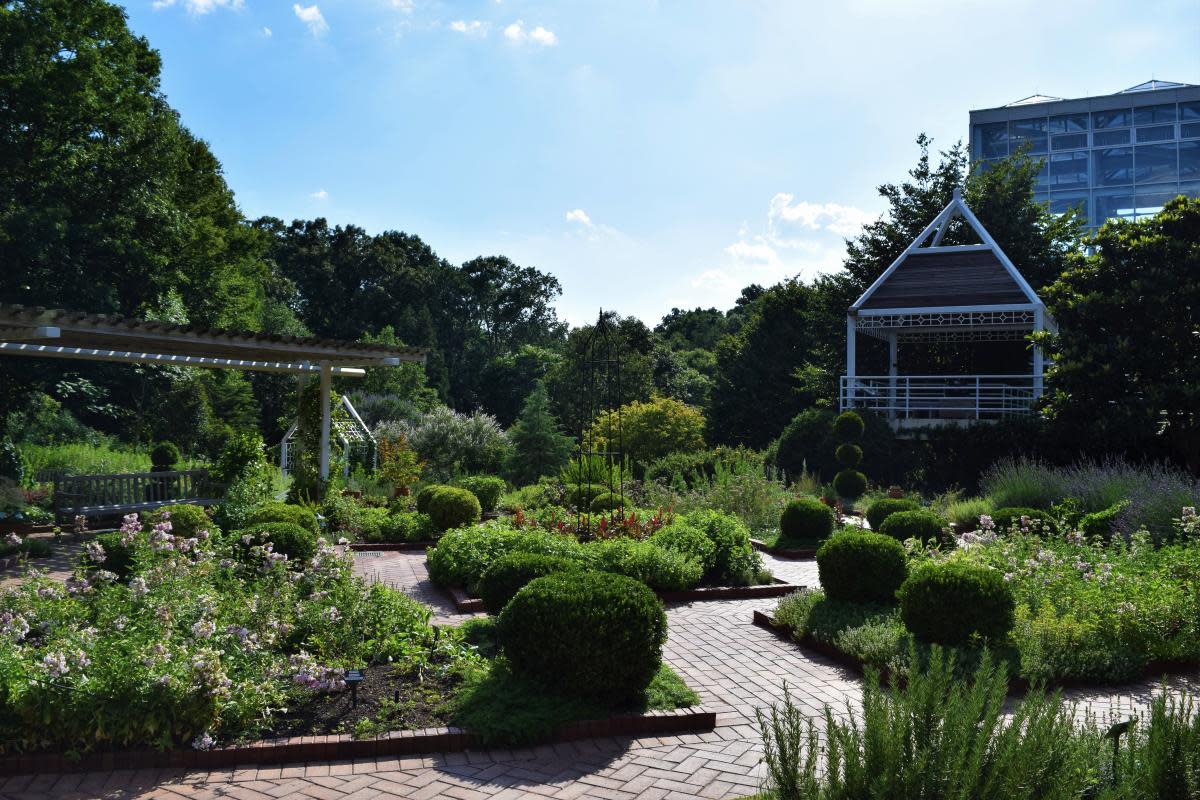 After an afternoon in the sunshine, you deserve a refreshing meal and a chance to relax and unwind. To keep with the theme of the day, opt for a place with outdoor seating. Enjoy a slice of pizza on the patio of Starland Pizzeria & Pub or DePalma's Italian Cafe. Try tacos from Fuzzy's Taco Shop or Taco Stand. Drink and dine at the Georgia Theatre Rooftop and take in breathtaking views of the sunset over Downtown Athens. Then, treat yourself to ice cream from Ben & Jerry's or a scoop (or two) of cookie dough from Alumni Cookie Dough-- both are a sweet way to end the first day of spring break!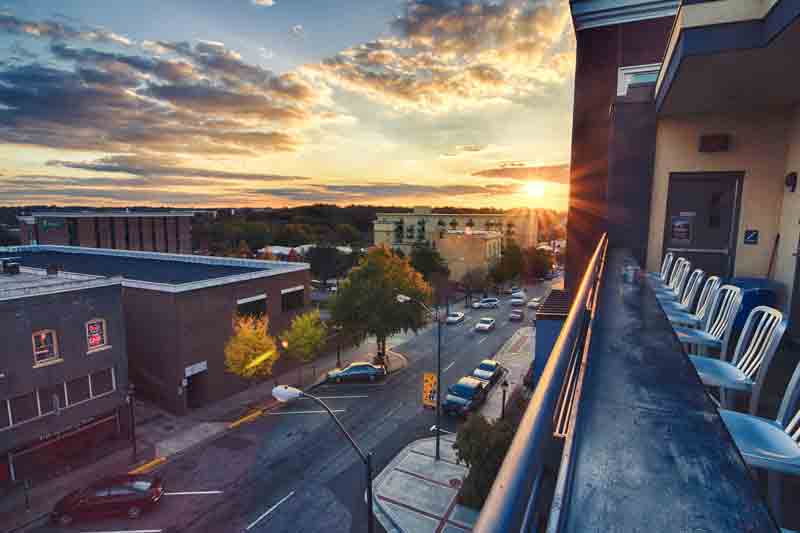 Tuesday- Have a beach day.
Grab beach towels, throw on some flip flops, and head to the beach! Set out your beach chairs and spread your toes in the sand at Athens' very own beach. If you haven't been to the Athens beach at Sandy Creek Park, you are truly missing out. This is the perfect place to lay out with a book or hang out with friends. With more than 28,000 sq. ft. of sand, there is plenty of room to pack a picnic lunch or bring hot dogs to grill out, and enjoy the beautiful spring weather all day long.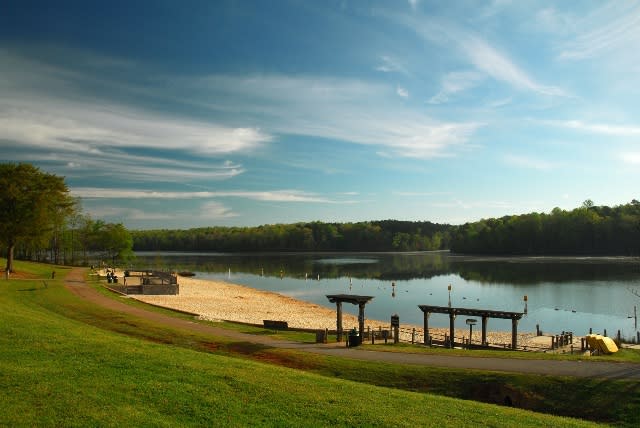 For an Athens' spin on the word 'beach,' venture to Redneck Beach. On a sunny day, Redneck Beach is a popular hangout spot for UGA students (and their dogs), yet is still enough off-the-beaten path to be considered a "hidden gem" of Athens. Just be sure to bring a beach towel or blanket; there is no sand beach, but it is still an exciting change of scenery and a great spot to bask in the sunlight. There's even a rope swing if you're feeling adventurous and want to cool off in the water. Movie buffs may recognize this spot as just one of the many Athens' locations featured in the 2013 coming-of-age movie, The Spectacular Now. If Miles Teller and Shailene Woodley could make it to this spot, then you should, too.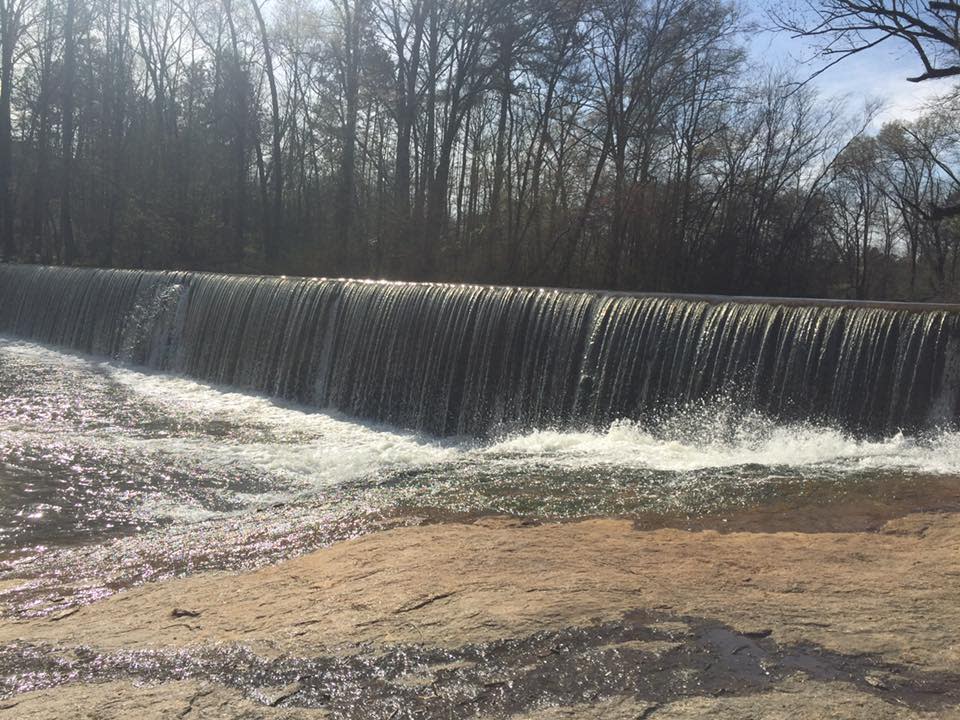 Just because Athens doesn't border an ocean doesn't mean you have to completely miss out on a tropical vacay. On Tuesdays, Seabear has Tiki Taco Night, where they craft new and old tiki recipes for your imbibing pleasure. Pulling from classic Don the Beachcomber and Trader Vic recipes along with original creations, Seabear serves multiple cocktails every Tuesday (plus their usual amazing menu). Flowers and parasols are always present and Hawaiian shirts are highly encouraged!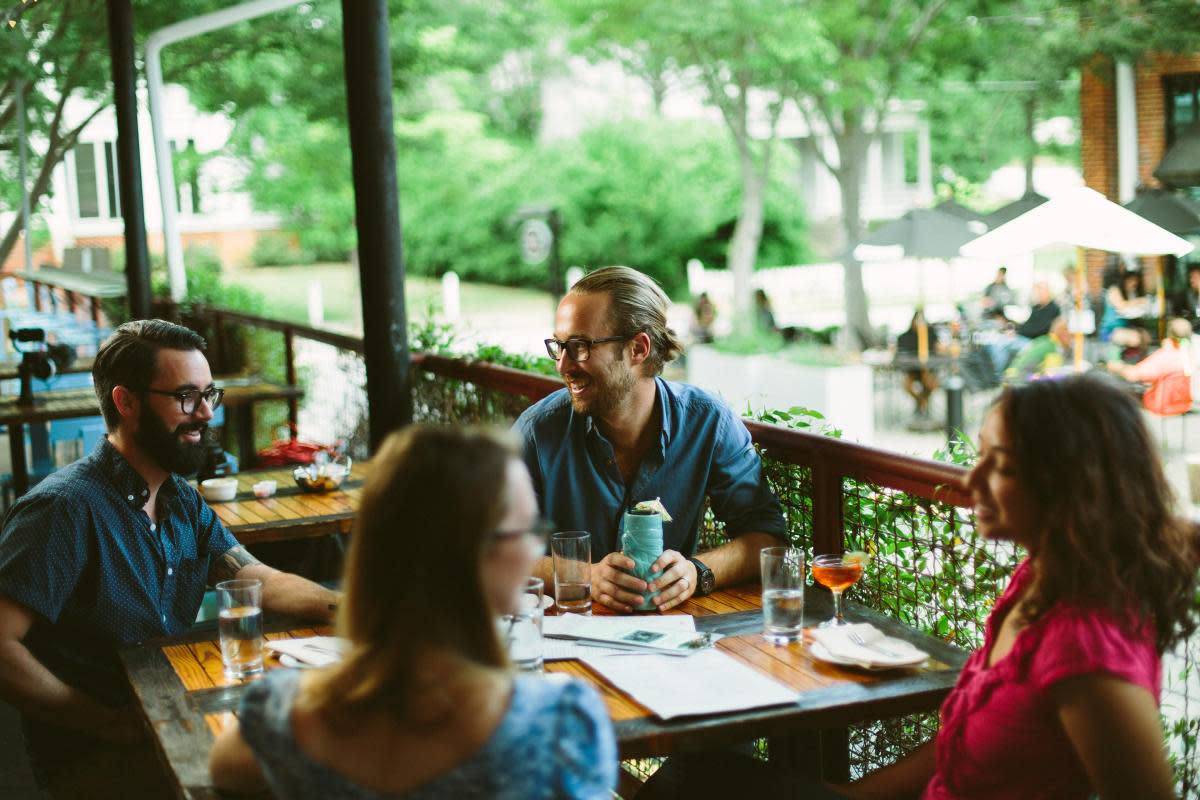 Wednesday- Go site-seeing.
This is your chance to see some of the special, sentimental, and silly sites that make Athens its own. Check out the Double-barreled Cannon, the only weapon of its kind. Search for bulldog statues scattered strategically around Downtown Athens and the rest of the city. Take pictures in front of UGA symbols like the Chapel Bell, Herty Field, and the Arch. Locate The Tree That Owns Itself and read the plaque in front of it to see why after more than 70 years of standing tall in the middle of the road, this tree cannot be cut down. Fill up your afternoon checking as many Athens' landmarks off of your list as you can.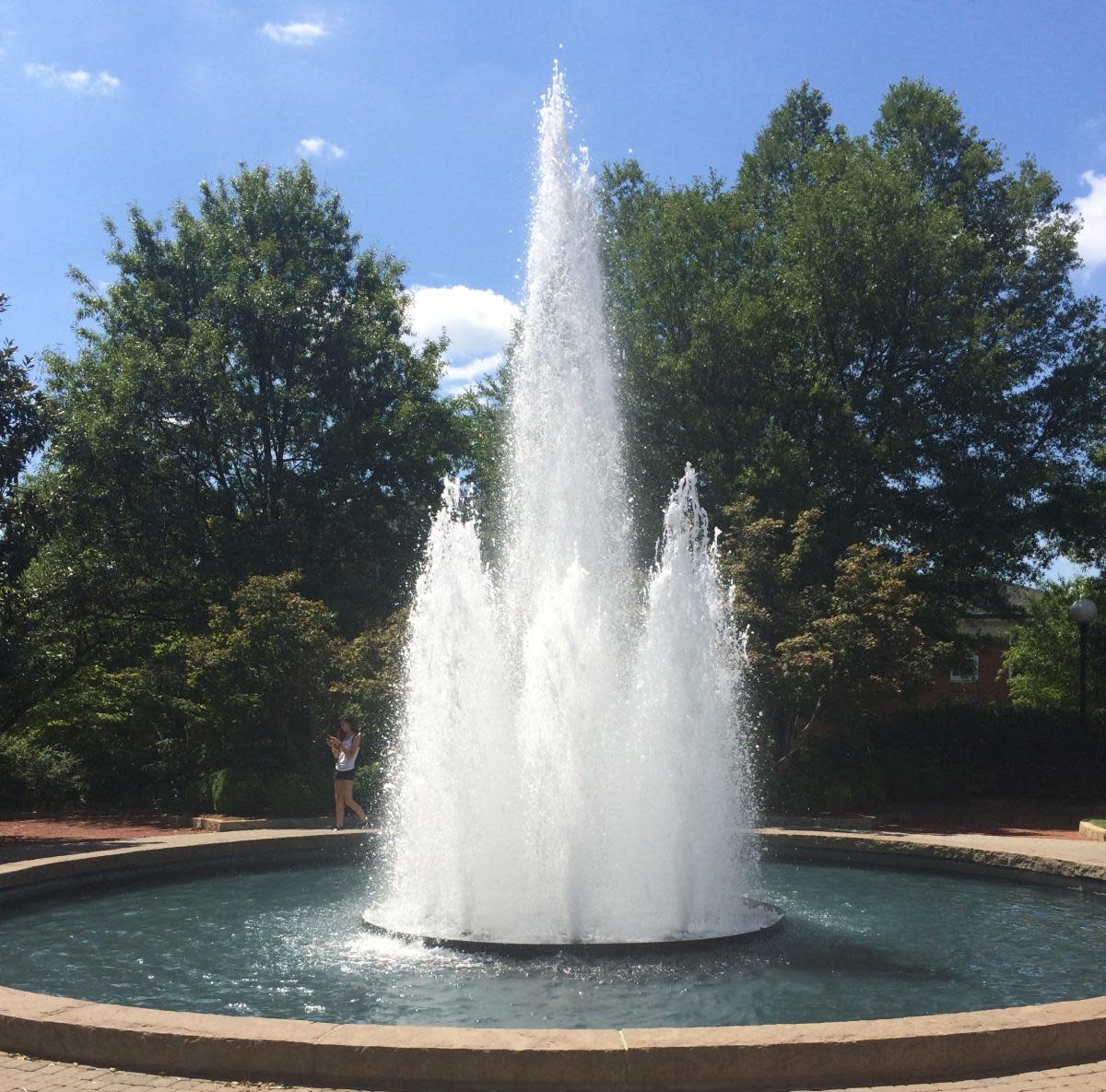 Afterwards, take a late lunch break at a place whose fame extends beyond the Classic City cuisine scene: Weaver D's Fine Foods. This restaurant has been serving up Southern favorites like macaroni & cheese, squash casserole, and sweet potato souffle for more than 30 years. Does their slogan "Automatic for the people" sound familiar? R.E.M. formed in Athens and got the name for their 1992 album from this soul food spot!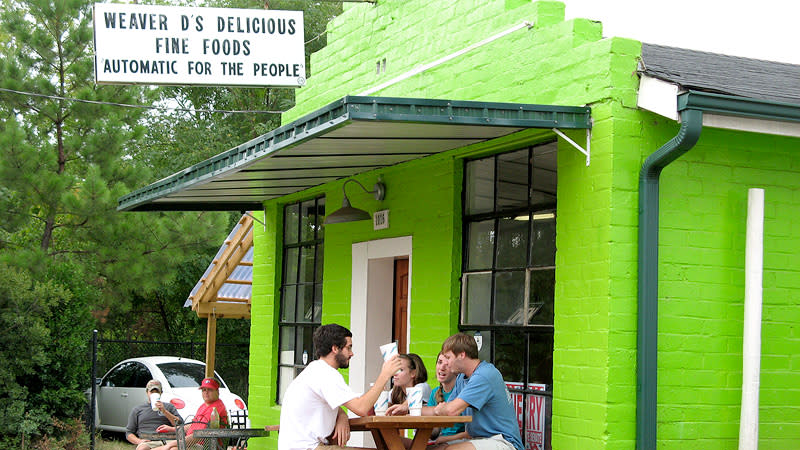 End the evening at an Athens brewery. Athens has an incredible craft brew scene, with local breweries Terrapin Beer Co., Creature Comforts Brewing Co., Southern Brewing Company, and brewpub Akademia. Meet fellow beer lovers and spend your evening with beer tastings and live music. Find your new favorite brew, like the eternal favorites Creature Comforts' Tropicalia or Southern's Hobnail IPA. If you feel like branching out, try a new, specialty brew! Creature Comforts recently released their Get Comfortable IPA (8%) in alignment with their 2019 Get Comfortable campaign. Terrapin has revamped their Terrapin Golden beer just in time for you to enjoy in the golden spring sunlight! Akademia is creating new brews left and right. With a vast, ever-changing craft beer scene, it's easy to see why the first week of April is devoted entirely to beer with the return of Athens Beer Week.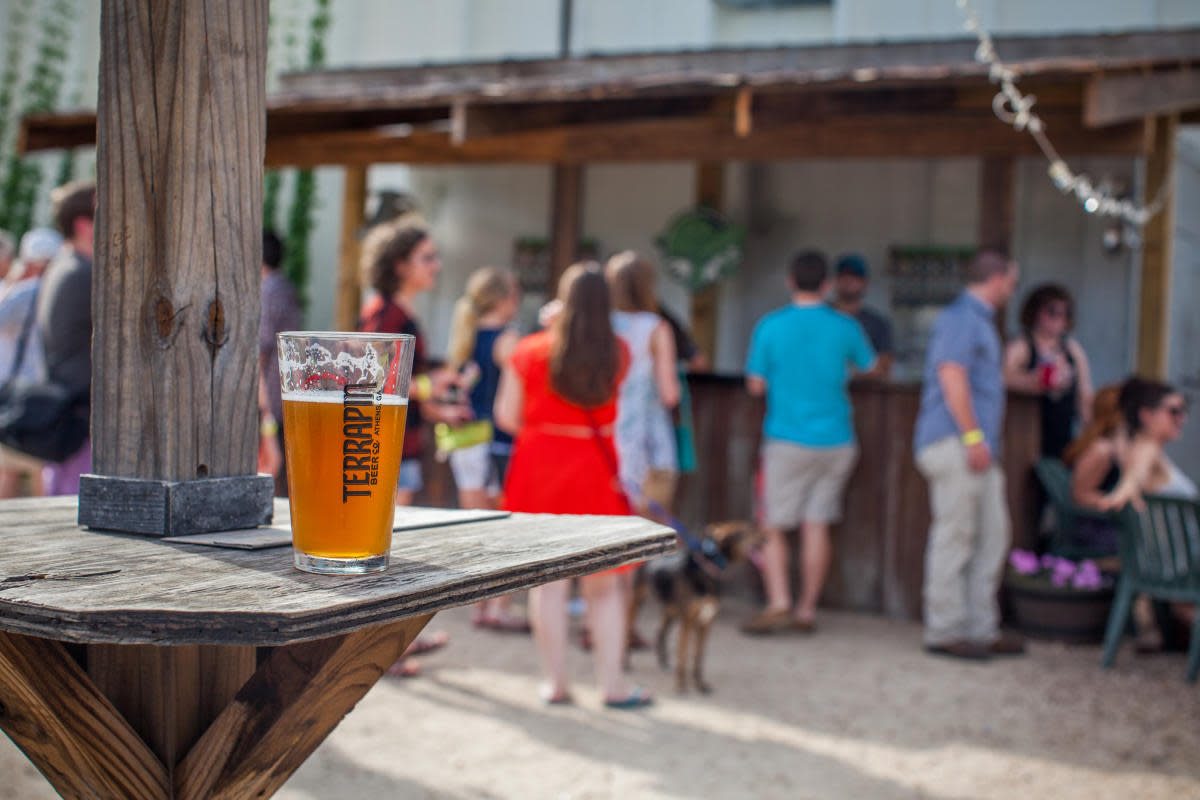 Thursday- Immerse yourself in Athens culture.
Walk through the streets of Downtown Athens to take in the character and charm of the Classic City. Browse through boutiques owned by UGA alumni, like Agora Vintage and Cheeky Peach. Stop in for lunch at Trappeze Pub or The Globe. Pick up a locally-roasted coffee from Jittery Joe's, or sit on the front patio of Walker's Coffee & Pub and watch the world of Downtown Athens go by.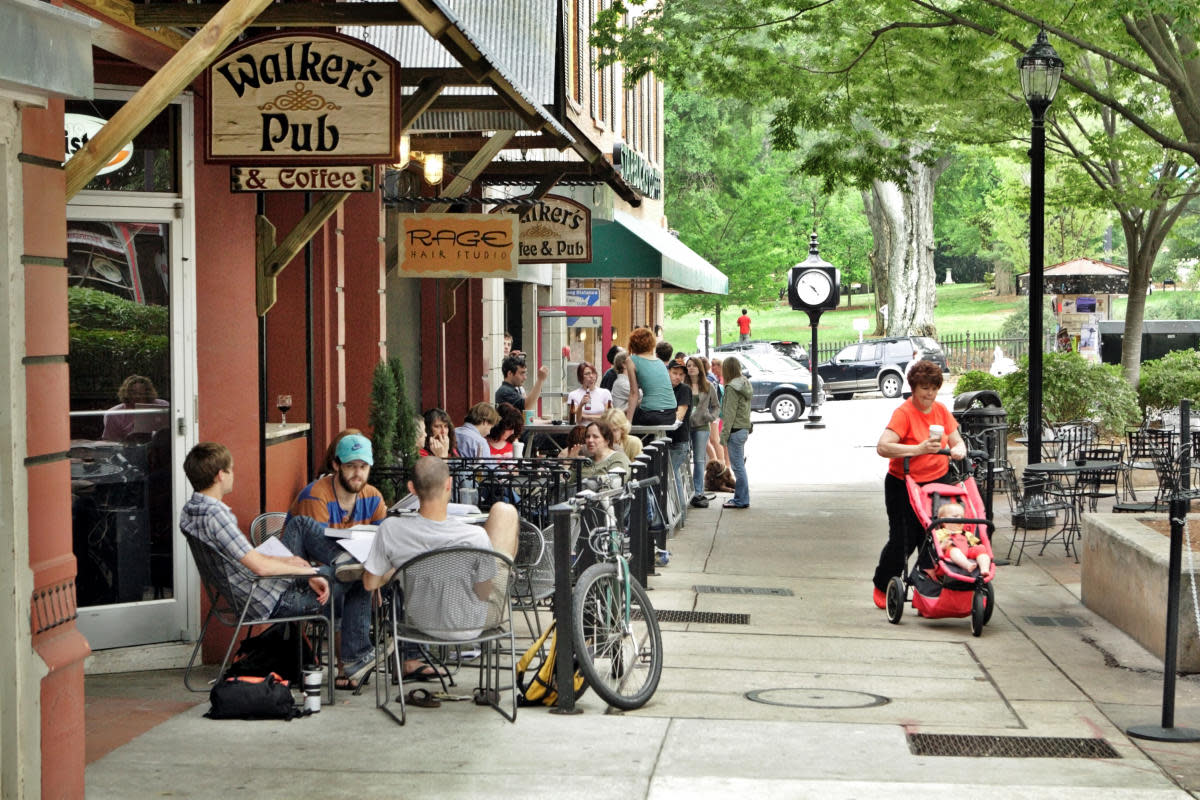 With galleries spread all over the city, Athens has earned a notable reputation in the arts community. Visit the Georgia Museum of Art to see the state's official art collection. Look at works created by locals at the Lyndon House Arts Center. Check out Athens' newest gallery, Tif Sigfrids. After you've taken in some amazing artwork, try crafting your own masterpiece at ARTini's Art Studio, Gallery & Lounge; sip wine while taking a guided painting class-- no artistic expertise required!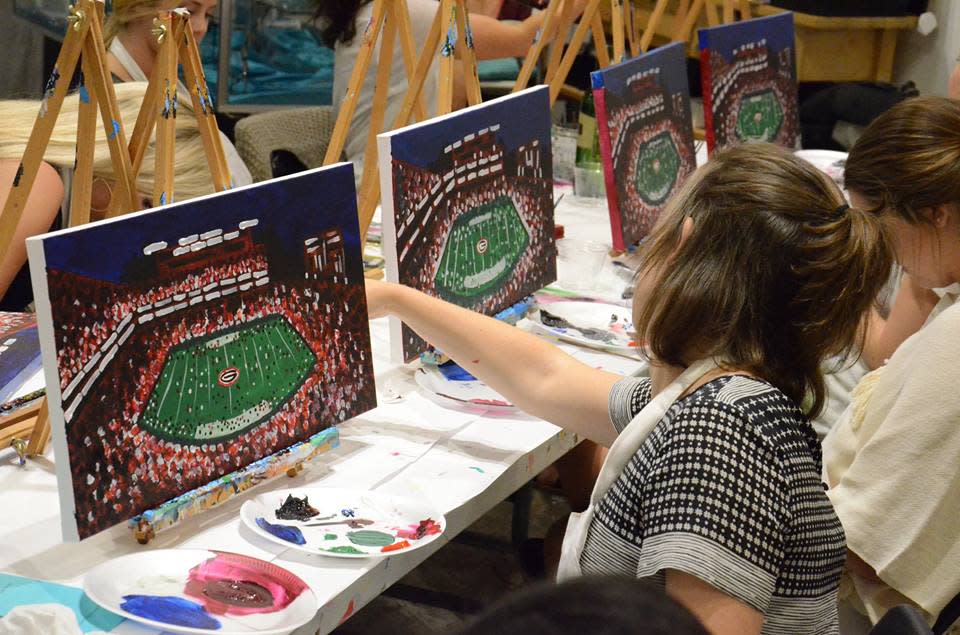 No trip to Athens is complete without hearing at least one live music performance. Luckily, the multitude of music venues around the city means you can easily find a concert going on somewhere at almost all times. The Georgia Theatre's line-up this spring is sure to gain anyone's approval with acts including Marc Broussard, the Tuten Brothers, and Colter Wall. 40 Watt Club's upcoming shows are equally as impressive with Jobe Fortner & Drew Parker and Shallow & Slow Magic: Into the Wild Tour. The Foundry has performances throughout all of March and April, including Departure: The Journey Tribute Band, Mother's Finest, and Eric Dodd Band. There are a number of fantastic shows lined up this spring across Athens!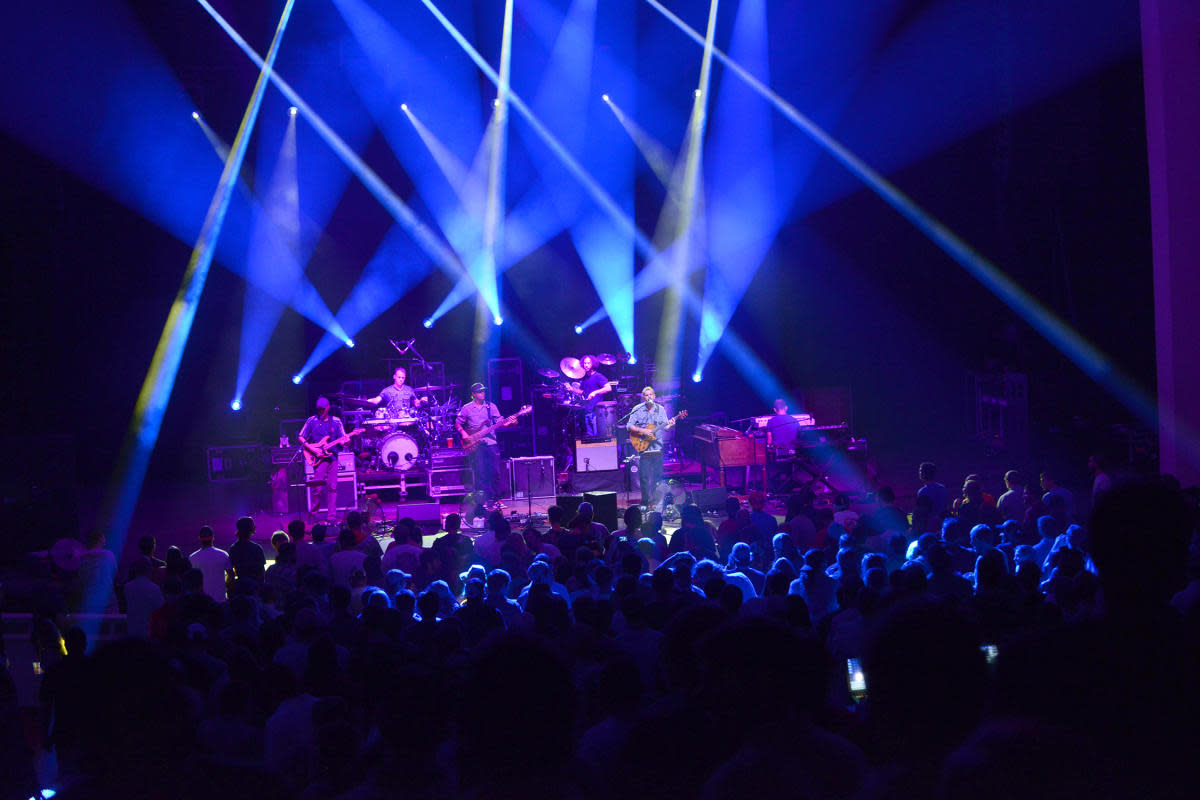 If you want to avoid a large crowd, Athens has smaller music venues. Nowhere Bar has live music lined up almost everyday in March and April. With genres ranging from jazz to electronic, you're sure to find a band whose sounds and style fits yours. Engage in a little friendly, spring break competition and play a game of pool while you take in the music from the night's performer. Flicker Theatre & Bar has a line-up just as jam-packed this spring. If you love listening to live music, Athens is where you want to be this spring!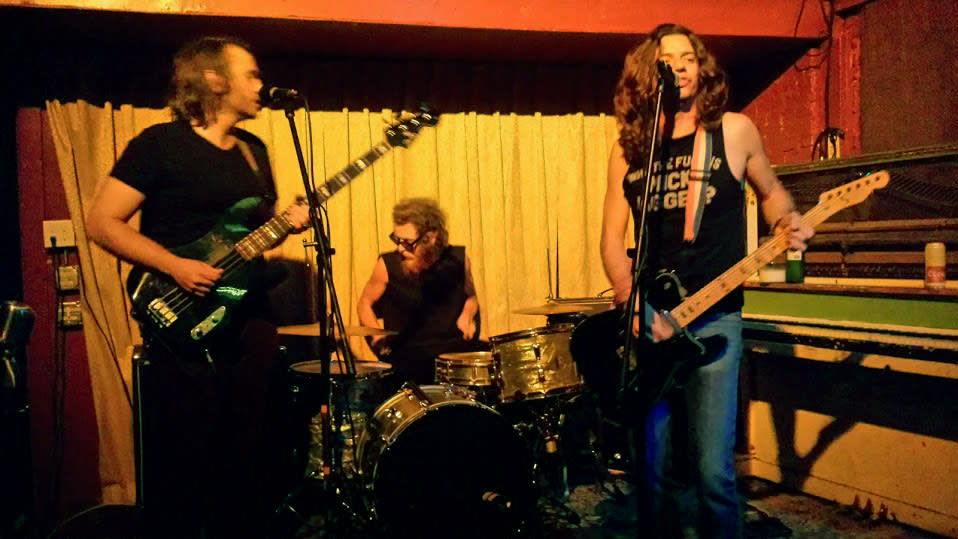 Friday- Experience a gameday in the Spring.
Just because football isn't in season, doesn't mean you can't still experience a full Athens gameday. Start your day off with a twist on the typical concept of an Athens gameday. So maybe you and your friends aren't collegiate athletes; you can still create some friendly competition to get this gameday going! The Rook and Pawn offers over 400 board games for you to pick out and play. For just a small price of $5, you can play as many games as you want all day long. Whether you're conquering the world in Risk, jumping through gumdrops in Candyland, or having your own mini spelling-bee in Scrabble, be sure to also grab a beverage and a bite to eat. They offer a variety of coffees, teas, and spirits, and serve sandwiches and salads all day long. Stay and play awhile! 
For an early dinner, look no further than Cali N Tito's, an unparalleled, cash-only restaurant located just around the corner from Foley Field, the home of UGA's baseball team. Cali N Tito's is the perfect place to dine in the sun or shade. The Cuban sandwich and fish tacos are guaranteed crowd-pleasers, but you can't go wrong with any of their delicious menu options. For a small fee, you can even bring your own beer to enjoy while you devour their delectable dishes. Five Points Bottle Shop is conveniently located just down the street, so you can pick up your favorite beverage before you head to dinner.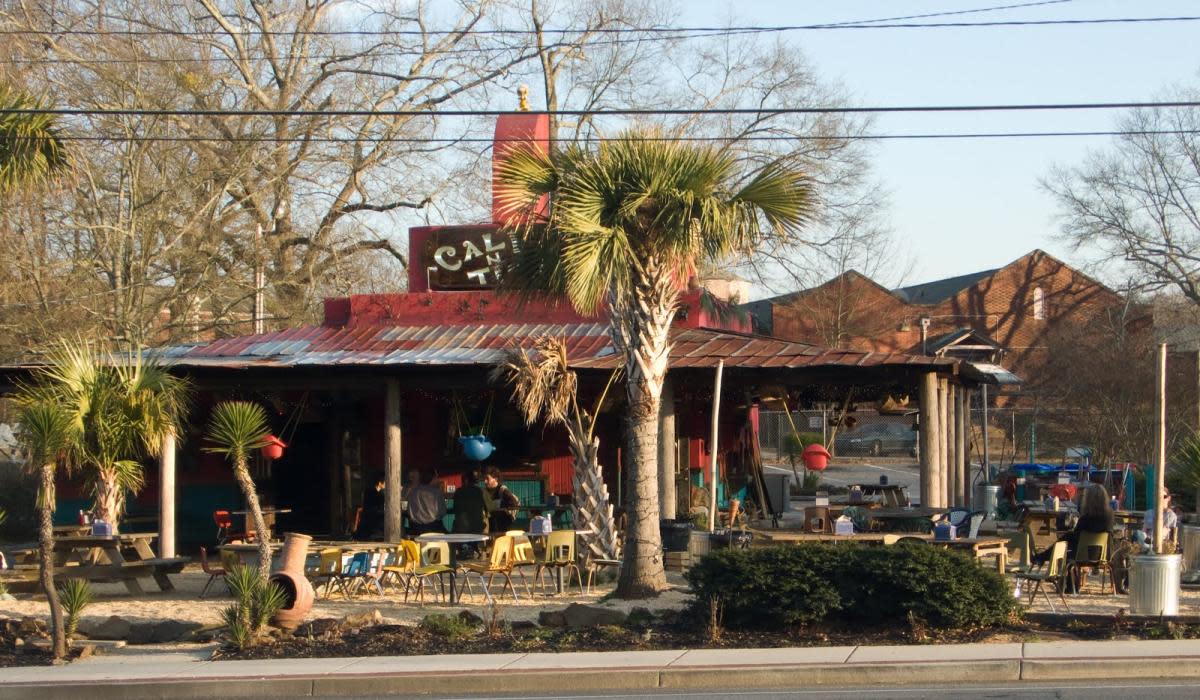 Instead of Saturdays in Sanford Stadium, spend your Fridays at Foley Field. Cheer on the UGA Baseball team to a victory under the Friday night lights. Check out the UGA sports calendar for a full list of all the athletic action happening in Athens this spring. After all, what better way could there be to end your Athens, GA spring break than with a Dawgs win?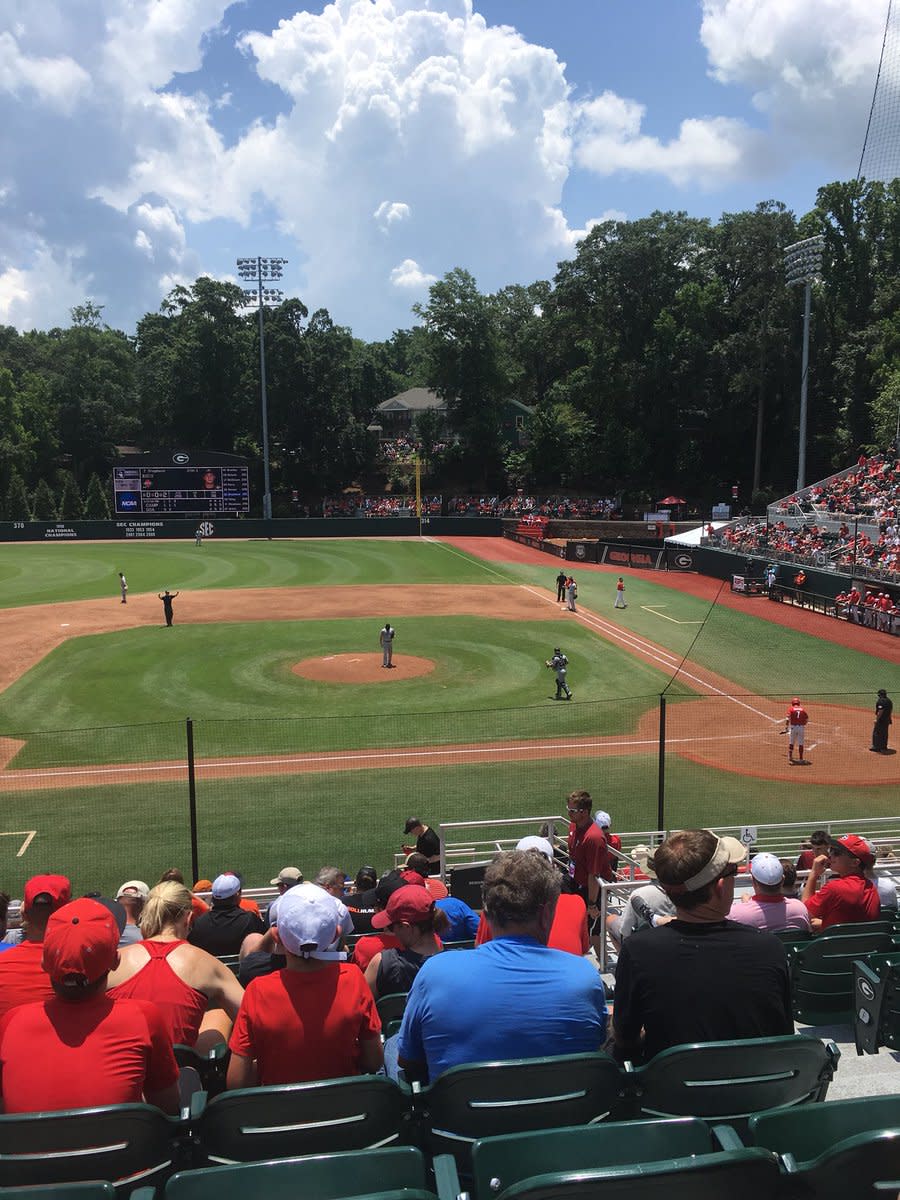 All that being said, there is one Saturday in the spring UGA football makes an appearance: G Day. If you're lucky enough to be in town on Saturday, April 20,  make sure you've packed your red and black so you can experience a spring Saturday down south. Hang out with 93,000 of your closest friends and watch the UGA football team's spring scrimmage in Sanford Stadium. This event is free for all in attendance, so make your way to Athens to witness a guaranteed Dawg victory!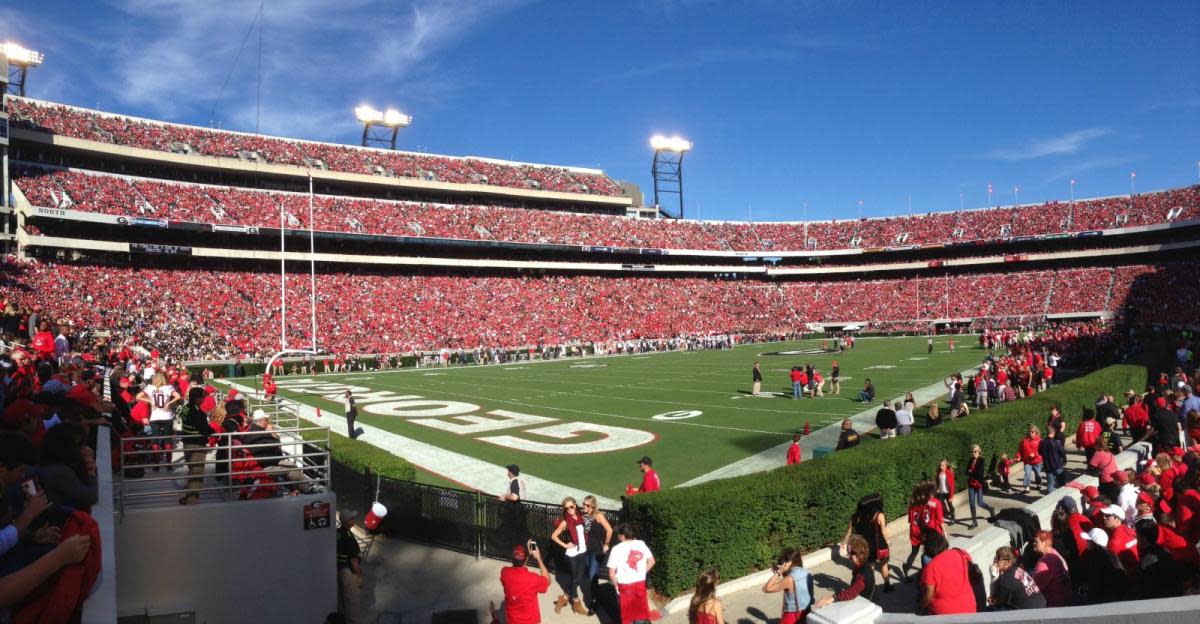 Want even more ideas for things to do in Athens? Check out the festivals and events going on in Athens this spring!
Be sure to take photos of your Spring Break adventures and use the #VisitAthensGA or #VisitAthens for a chance to be featured on our social media.