It's a holiday full of sweet treats, exciting activities, and, most importantly, love. It's an excuse to splurge a little extra on the ones you care about most. No, it's not Valentine's Day-- it's Galentine's Day! The love you have for your ladies has no limit, so why limit the holiday to just one day? This year, February 13 and 14 are all about you and your best girls. So pack your bags, grab your gals and head to Athens, Georgia!  
For the Art Lovers
Show your creative side at ARTni's Art Studio, Gallery and Lounge. On February 13, ARTini's is having celebrating Galentine's Day with a pajama party!  This time, you're in charge of your design; craft wooden signs all on your own. Well, with the help of some handy DIY stencils. While an instructor will be there, the event will be at your own pace. Additionally, see what's in store for your future with an on-site tarot card reading. Arrive hungry and strut over to the taco bar to make your own delicious snack! So, wear your favorite PJs, sweats, yoga pants, leggings, you name it! Get ready for the ultimate pajama party.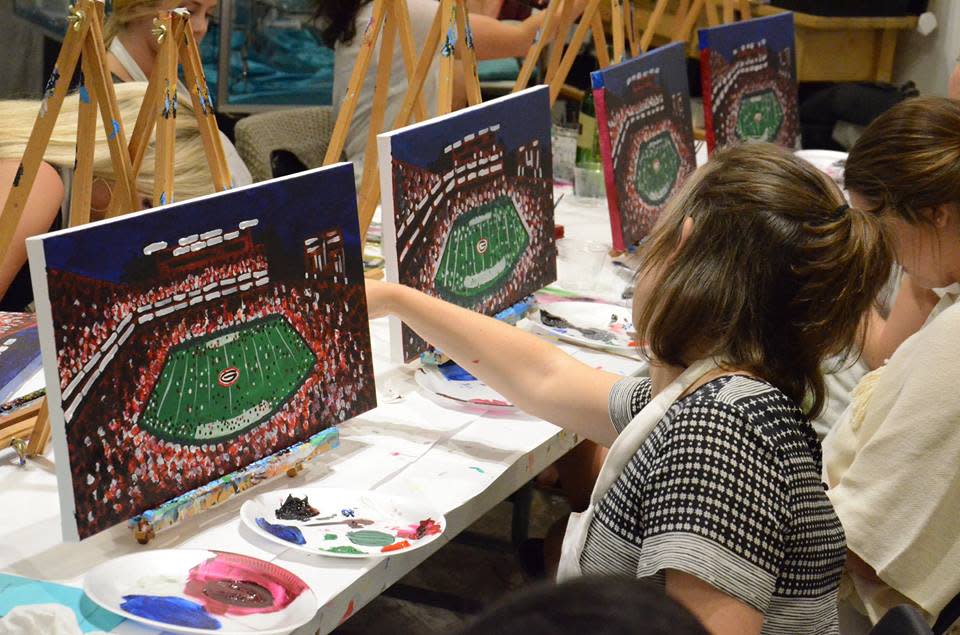 If you prefer to leave the artistry to the pros, view the collection of artwork at the Georgia Museum of Art.  Then, wander outdoors through the outdoor sculpture exhibit featuring work by another female artist. Show your support for female artists this Galentine's Day! Plus, admission to the museum is free; the perfect activity if you and your gal pals are on a budget.
For the Foodies
No holiday is complete without food. Wine and dine yourselves at one of Athens' many highly-rated restaurants for a taste of fine Southern cuisine. Five & Ten is offering a four-course menu, including dessert, specially crafted for Valentine's Day. Their delicious Southern dishes bring in French and Italian inspirations for meals unlike anywhere else. For high-quality taste at a lower budget, choose home.made. Devour Southern favorites like shrimp and grits and tomato pie in a comfy and cozy setting. 
If you're in need of an after-dinner drink, Wednesdays in Athens means Ladies' Nights at The Pine. It may not be occurring on Galentine's Day, but that does not mean you can't go have a drink with your girls! Head there on February 12 to enjoy drink deals all day long. Nothing brings a smile quite like a nine-hour happy hour! 
Treat yourselves to something sweet! Stop by Alumni Cookie Dough and grab a couple of scoops of the latest dessert trend: edible cookie dough. Split a slice (or two) of cheesecake at Last Resort Grill, a favorite of Athens locals and visitors alike. Customize donuts with sweet toppings like candy and cookies at Zombie Coffee and Donuts. Any Athens place you pick is sure to satisfy your sweet tooth!
While a relationship is no longer a requirement for celebrating Valentine's Day, there is one thing that remains a necessity: chocolate. Luckily, the Classic City has the perfect place for this classic holiday candy, Condor Chocolates. This quaint cafe is nestled in Five Points and makes all of their chocolate in-house. Try a variety of chocolate flavors, a milkshake or another one of their decadent desserts. Condor Chocolates is here to help with your chocolate cravings this Galentine's Day.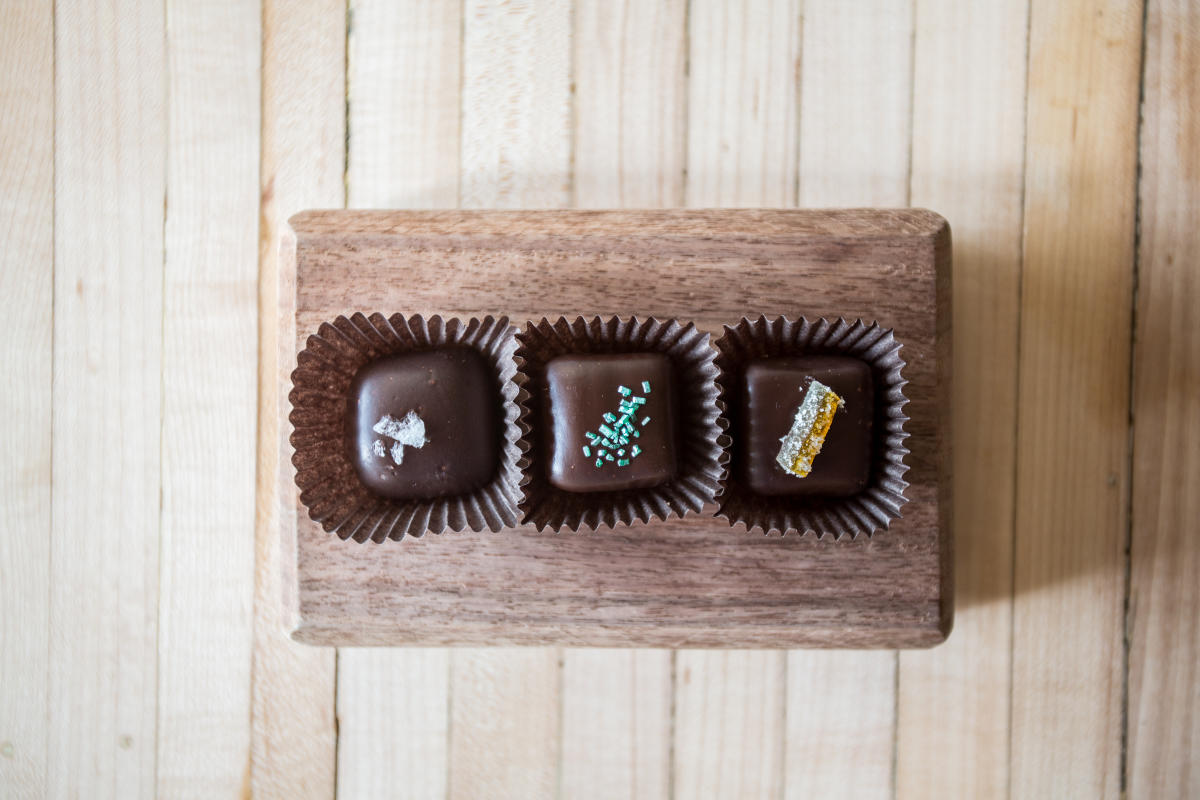 For the Active Girls
Pack your yoga mats and get ready for a night full of glitter, glam and girl power! Head to Graduate Athens on February 12 for the Galentine's Day Extravaganza with Shakti Power Yoga. Before the yoga session begins, have your hair styled by Model Citizen Salon. Then, participate in a yoga class led by an instructor from Shakti Power Yoga Athens, accompanied by music from DJs. Plus, enjoy delicious snacks provided by Graduate Athens. 
Lace-up those skates and go for a spin on the ice! Athens on Ice at the 440 Foundry Pavilion is open on February 13. Even if you can barely stay on your feet, Athens on Ice is a great way for you and your girls to spend time together, and maybe share a laugh or two. Afterward, warm up with a cup of coffee or hot chocolate from 1000 Faces Coffee, conveniently located just steps away.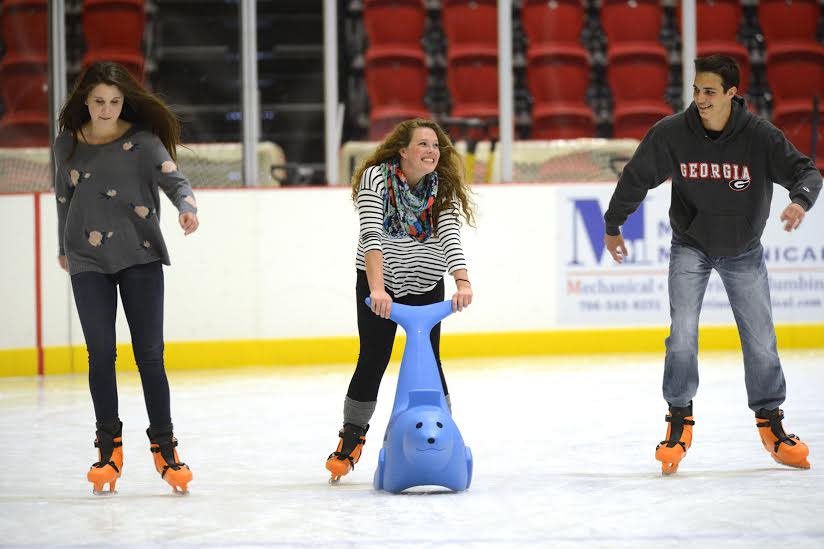 For the Music Lovers
If you desire more entertainment and interactive fun, stop by Southern Brewing Company for karaoke on February 13. Karaoke occurs every Thursday, but this year it falls perfectly on Galentine's Day! Sing songs by your favorite Top 40 female artists and take a tour of the brewery and taste the unique brews. Want more live music, visit The Globe on Galentine's Day for Irish Greengrass originals & traditional favorites by The Penitent Fusiliers. 
Spending Galentine's Day in Athens is sure to sound like music to your ears-- literally! Attend a concert at one of Athens' many music venues, like the Georgia Theatre. Dance the night away to Shovels and Rope when they take the stage on February 13. Get to this famous music venue before the show starts and head up to the Georgia Theatre Rooftop to grab a drink and a bite to eat. While you're there, try one of the local craft beers from Creature Comforts or Terrapin, and take in a stunning view of downtown Athens during sunset.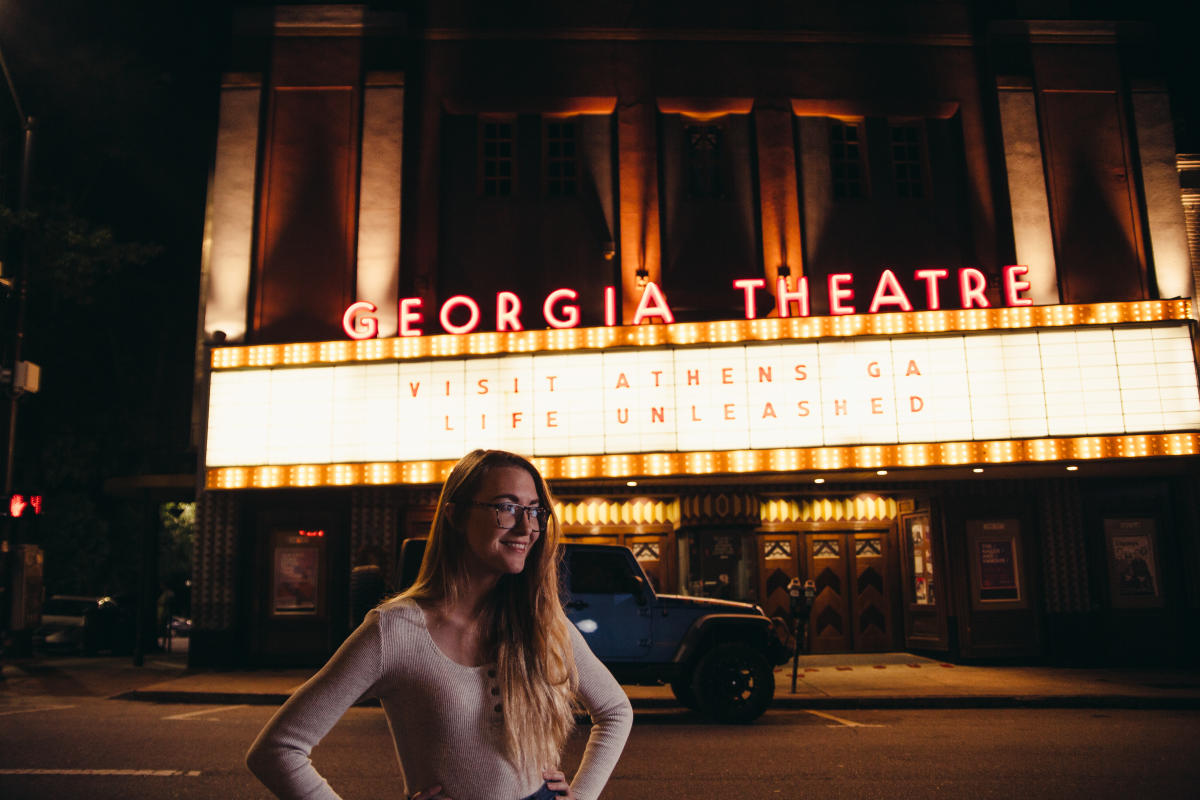 After all, who needs a date when you've got your best girls by your side? Let us know in the comments who you are spending your Galentine's Day with! Be sure to share all of your Galentine's Day festivities with us using #VisitAthensGA on your posts.
This blog was originally written by Kaleigh Wright in January 2019. It has been updated by Alvieann Chandler in January 2020.