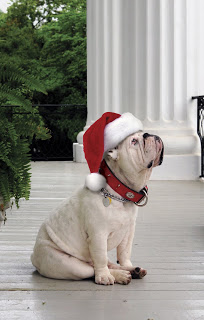 The Classic City kicks off the Holiday Season this weekend with a number of festive events that will certainly get you in high spirits.
Athens' annual Downtown Christmas Parade of Lights ushers in the holiday season this evening at 7 p.m. Over 60 floats, bands, and other groups parade through downtown streets awash in twinkling lights. The theme for the 2009 parade is "A Gift from the Heart." The parade begins on the corner of Dougherty and Pulaski Streets ending in front of City Hall for the traditional tree lighting ceremony, hosted by none other than Santa and Mrs. Claus. Come early for the Downtown Open House, with great deals and extended hours by great downtown retailers! For more information, visit http://www.accleisureservices.com/.
The UGA Symphony Orchestra will perform a series of holiday favorites tonight, December 3rd, and tomorrow the 4th. Hear their smooth holiday tunes at 8 p.m. on both days at the Hugh Hodgson Concert Hall in the UGA performing arts complex. The concert is free admission.
Celebrate the history of Athens this holiday season as The Athens Historic House Museum presents its 2nd annual "Christmas Spirits Holiday Tour" on December 5th and 6th. Visitors will enjoy guided tours of each residence while noshing on delicious seasonal refreshments. Two original theatre vignettes by Rose of Athens Theatre are sure to delight tour-goers of all ages. Come and see the four historic house museums in all their festive splendor! Tours will leave from the Ware-Lyndon house on Hoyt Street at 6 and 7 p.m. on the 5th and 2 and 3 p.m. on the 6th. Tickets are $25 per adult and $15 for children under 10. It is sure to be unforgettable holiday fun for the whole family. Call (706) 353-1820 for tour reservations.
The Classic Center hosts an evening of holiday jazz with Grammy jazz vocalist nominee Nnenna Freelon. Joining Ms. Freelon will be The Jon Faddis Quartet, plus percussion. Mr. Faddis is one of the finest jazz trumpeters in the world. In addition to the wonderful holiday music, Jon will feature his renowned tribute to Louis Armstrong, Miles Davis and Dizzy Gillespie. The show begins at 8 p.m. on December 5th. Tickets are available at the Classic Center box office or at http://www.classiccenter.com/.
The State Botanical Garden's Holiday Open House on December 6th offers free, festive, family entertainment inside the tropical Conservatory, This year's holiday décor will keep with the theme of "An Audubon Christmas", celebrating the Garden's birds. Musical entertainment includes performances by The Georgia Children's chorus, The Solstice Sisters and The Classic City Band. A professional photographer will take posed photos as Santa and Mrs. Claus listened to children's wishes. Special holiday drinks and treats will be available for sale at the garden-side Café. The event begins at 2 p.m. and is free admission. For more information call 706-542-1244 or log on to the Garden's website.
This weekend's events are sure to please Athens holiday revelers of all ages... so enjoy!
HAPPY HOLIDAYS!