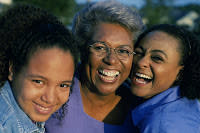 Reunions continue to grow in popularity as groups, friends and extended families make extra efforts to reconnect by bringing everyone together for reunion weekends. College towns like Athens, Georgia aren't just perfect spots for sorority or fraternity reunions, but also for families, groups of old friends, and other social groups. The extensive selection of low- or no-cost attractions and recreation spots keeps attendees of all ages engaged in a full weekend of activities, any hour of the day or night.
The Athens Convention & Visitors Bureau is offering a free Reunion Planning Workshop on Saturday, February 12, from 8:30 a.m. to 12:00 noon at Holiday Inn Express, located at 513 W. Broad St. in Athens. We'll have educational sessions to show how you can plan a fun reunion on a budget, including tips and tricks for reserving hotels, selecting venues and planning itineraries. You'll also learn what complimentary services are available through the Athens CVB. Another great session is an introduction to genealogy research techniques. Light refreshments will be provided during the breaks.

Added bonus: prize giveaways are planned during the breaks!

You'll be able to speak with representatives of local hotels, attractions, event facilities and other reunion services at the workshop.

All of this is absolutely free; however, we do need you to pre-register ahead of time. For more informatin or to reserve a spot, please contact April Skelton at 706.357.4430 or askelton (at) VisitAthensGA (dot) com.