Athens, Georgia is truly unique in its ability to cater to people from all walks of life. No matter what your idea of the perfect date is, there is something in Athens for you to enjoy. Valentine's Day is certainly no exception. As that special day of love quickly approaches, Athens' businesses and vendors are putting the finishing touches on what will make Valentine's Day 2015 the best one yet. Whether you are looking for romance on a budget or the sky's the limit, Athens is the perfect spot for you and your loved one this February!
When all is said and done, Valentine's Day is about celebrating the special bond between two people that we have the privilege of sharing as human beings. It is about honoring that certain someone and taking a moment to share your appreciation and affection. You don't need flashy presents or high-brow dining to feel the meaning and power of Valentine's Day. All you need is your loved one and Athens. 
If you are looking to share a romantic evening for little or no money, consider...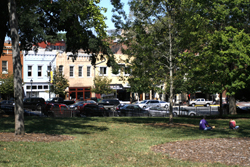 ...planning a picnic at some of Athens' most iconic scenes. Couples have the ability to make the University of Georgia's Historic North Campus or Herty Field (the location of the first UGA football game) the spot for a delicious Valentine's meal. Order food from your sweetheart's favorite restaurant or craft his or her favorite meal from scratch! This date will offer beautiful views, a rich sense of history, and that special touch of personalization that cannot be easily replicated.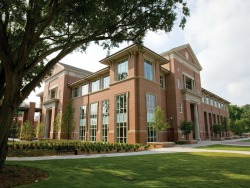 ...enjoying a movie at UGA Tate Student Center. The student center hosts a movie theater where admission is only $1 for UGA students and $2 for non-students. During Valentine's weekend, Tate will be showing The Hunger Games: Mockingjay - Part 1. This movie bargain is tough to beat, so whether you are Team Peeta or Team Gale, you and your loved one can enjoy a romantic movie night at your choice of three different show times per day!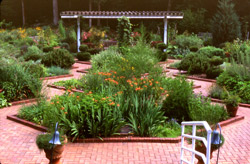 ...a breathtakingly beautiful stroll through State Botanical Gardens of Georgia. An area so stunning and romantic it is a popular setting for Athens weddings, you and your sweetheart will find it difficult to not feel the Valentine's spirit. There is no admission or parking charge, which makes the Botanical Gardens an Athens favorite and your next best Valentine's idea.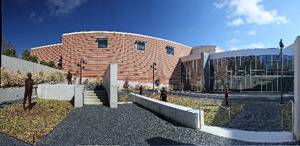 ...indulging your artistic side with a visit to the Georgia Museum of Art. Located on the campus of the first state-charted public university, the Georgia Museum of art makes for an idyllic date from the drive there through the visit itself. Unlike similar institutions, there is no admission charge for the museum. You and your loved one can enjoy a classically romantic evening perusing the many exhibits and collections. 
If you are looking to go all out this Valentine's day consider...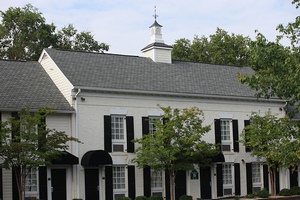 ...a romantic two-night stay at Graduate Athens. The hotel is offering a Valentine's day romance package for couples looking to share an intimate weekend in the Classic City. This package includes top-rate accommodations, a beautiful dinner for two and tickets to see Francine Reed & Java Monkey at The Foundry. This weekend getaway is sure to elevate your Valentine's Day.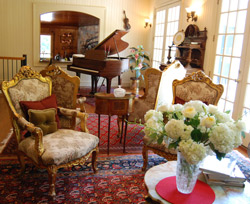 ...a cozy two-night stay at the Colonels Bed and Breakfast through their signature romance package. Enjoy romantic meals with your sweetheart surrounded by candlelight, fresh flowers and beautiful decor. The enchanting atmosphere will add a new layer of romance to your weekend.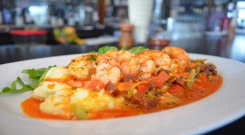 ...a delicious meal from the notorious Athens food scene. Several of Athens' favorite restaurants will be offering special Valentine-inspired cuisine by award-winning chefs. Enjoy three or four-course pix fix meals from one of these top-rated Athens restaurants: Five & Ten, The National, home.made from scratch and Heirloom Cafe and Fresh Market. Everyone loves a good meal and Athens, Georgia does it best! Make your reservations at one of these restaurants this Valentine's Day for an unforgettable experience.

With two equally awesome nights out, I recommend choosing one now and saving the other for later!