Spring is in the air and it's the perfect weather to take time for some outdoor activities in Athens, Georgia! Whether you want to go for a relaxing walk or go kayaking in a lake, we have you covered.
Check out our top 10 places for outdoor activities and recreation in Athens!
1. Trail Creek Park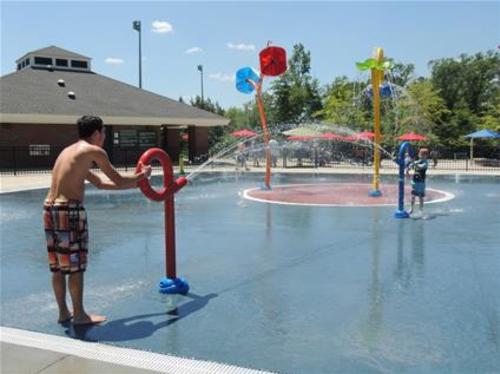 Head out to Trail Creek Park on a warm, spring day for a full day of adventure. This park features a Splash Pad along with bicycle trails, outdoor fitness area, nature trails and more! Toss around a football or play a friendly game of soccer on one of the many athletic fields. After a nice workout, grill out in one of the many picnic areas. In addition to the Splash Pad, there is a large playground perfect for cooling off after some fun in the water.
2. Memorial Park and Bear Hollow Zoo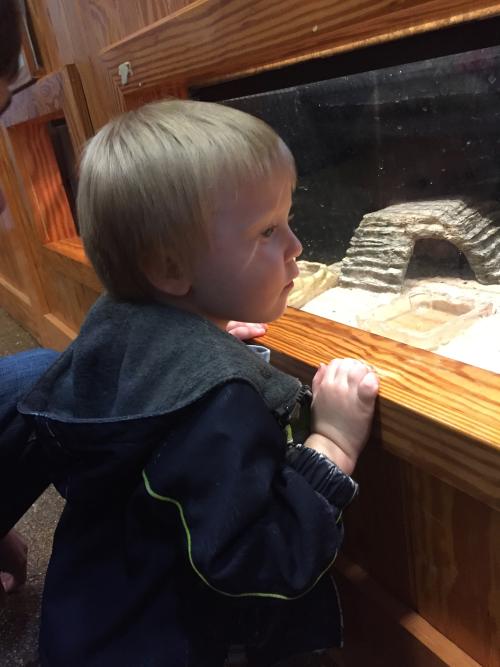 Memorial Park was named one of Georgia's "top ten fun and free places to take your kids" by Georgia Magazine and one visit will show you why! This park is home to the Bear Hollow Zoo. Some of the animals that reside in this small wildlife trail include the American black bear, a bobcat, north American river otters, bald eagle and great horned owl. There is even a reptile house that includes an american alligator, snakes and some turtles. After visiting the animals, stop by and take a picture with the famous eight foot tall animal-themed sculpture, "Serengeti Dreams," created by Harold Rittenberry, Jr. Best of all, entrance into the zoo is free. There is also a trail to walk on after visiting all the animals.
3. Bishop Park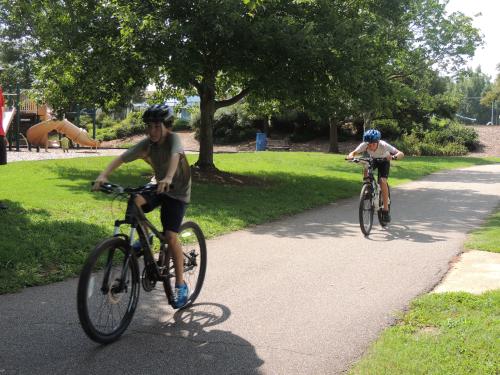 Named after the former City of Athens Mayor Julius Bishop, this 33-acre park features several athletic fields, a pool, playgrounds and even a walking/jogging path. With spring comes the Athens Farmers Market every Saturday from 8 a.m. to noon. The Farmers Market features everything from locally grown fruits and vegetables to fresh juices to sweets that will satisfy every craving! So, whether you're looking to relax with the kids, run a 5k or grab some fresh fruits and veggies, Bishop Park is the place for you.
4. East Athens Park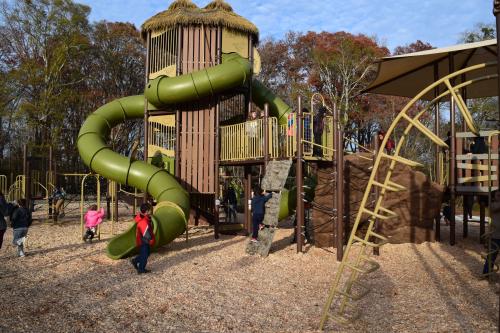 East Athens Park is home to the famous World of Wonder playground. Named one of the "50 Best Playgrounds in America" by Earlychildhoodeducationzone.com, World of Wonder features everything from mazes to tunnels to playscapes. In addition to the playground, this community park has a newly renovated skate park designed by one of the most influential skateboarders, Tony Hawk. Along with the full skate park, there are tennis and basketball courts that are open to the public as well. 
5. Take a walk through North Campus and Downtown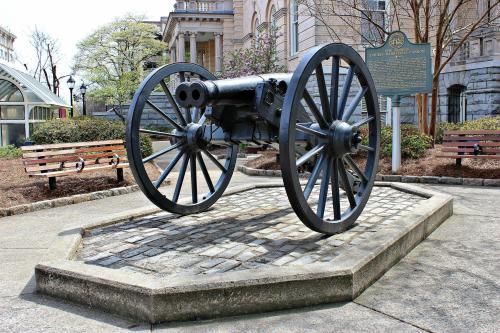 With more than a dozen benches and several field to rest on, UGA's North Campus is the perfect place to wind down and enjoy the beautiful spring weather. Take a midday nap on Herty Field or simply relax and enjoy the peaceful fountain. The next best thing about North Campus? It leads directly to Downtown Athens, where you can continue your outdoor exploration. Be sure to stop by the Doubled-Barreled Cannon in Downtown. This cannon was originally built in 1863 to serve as a weapon to protect the community from a possible attack from invading Northern armies.
6. UGA Golf Course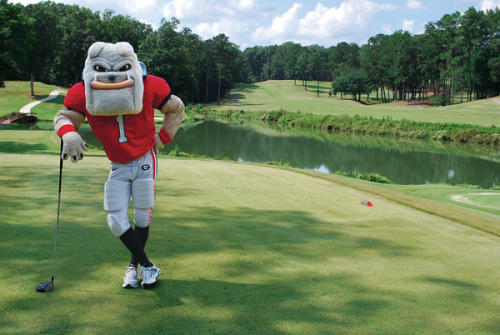 Designed by the famous architect, Robert Trent Jones, the UGA Golf course is the only public golf course in Athens. This golf course features a full staff of PGA professionals, private and group lessons and even a full-size driving range. Even though the golf course is already quite affordable, there are specials for every day of the week. Check out this website for great discounts for an exciting day at the golf course!
7. Rollin' down the River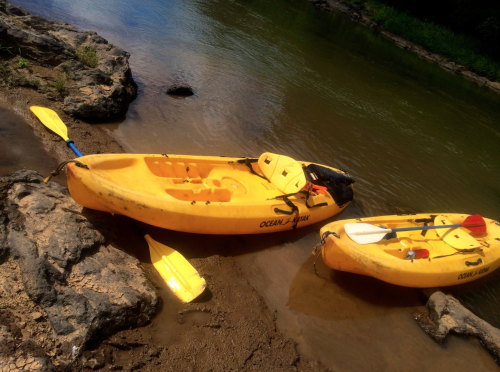 Did you know you can go kayaking and canoeing right here in Athens? Check out  Big Dogs on the River for your next adventure on the Middle Oconee River.  Kayak through three separate shoals back to your vehicle.
8. Sandy Creek Park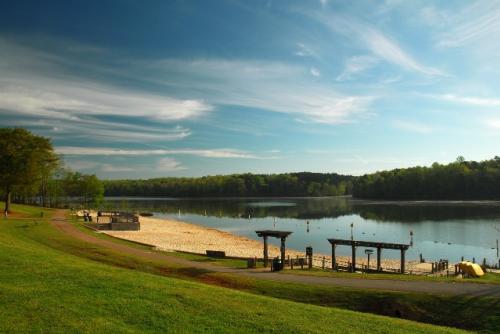 Looking for another place to go canoeing or kayaking? Look no further! Sandy Creek Park surrounds Lake Chapman and offers canoe, kayak and paddleboard rentals. This park has its own disc golf course, a sports area, a beach by the lake and of course, picnic sites scattered throughout the entire park. Fishing is also allowed in Lake Chapman and you can even bring your electric-motored boat too!
9. State Botanical Garden of Georgia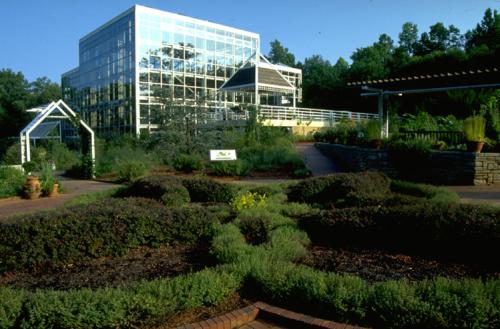 Next is the State Botanical Garden of Georgia. This is one of the most popular attractions in Athens. The garden features a wide variety of themed displays of plants and flowers. Though the Garden is always filled with beautiful flowers and plants, spring is the best time of the year to visit with all the fresh, blooming flowers. After walking throughout the garden and seeing all the displays, stop by Café Botanica for lunch or simple refreshments. The cafe offers an assortment of lunch items, pastries and drinks. Last stop-the gift shop! Pick out a plant to take home or get a unique, local souvenir to remember the trip by.
Also, admission into the garden is free!
10. Sandy Creek Nature Center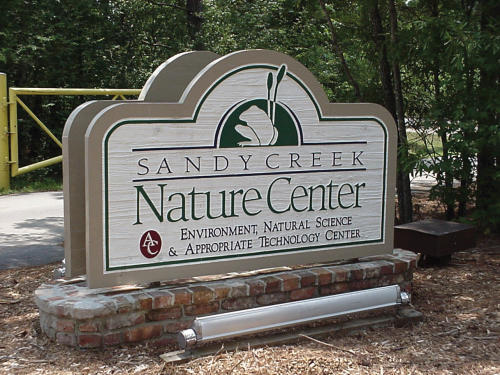 We understand Georgia weather may get a little too hot sometimes-even in the spring. That's why the Sandy Creek Nature Center is a great place to cool off indoors! While this park has many outdoor features, such as 225 acres of woodlands and wetlands, it also has an indoor exhibit that includes live reptiles, amphibians, marine and freshwater aquariums, interactive natural history exhibit and a planetarium. 
We can't stop at 10, though-- here's a bonus outdoor activity for you to check out:
11. Firefly Trail
The newest addition to Athens' bike paths is The Firefly Trail, a multi-use rails-to-trails project which will extend 39-miles from Athens to Union Point. The first 1-mile segment, including a 500' bridge over the North Oconee River and a connection to the North Oconee River Greenway and Dudley Park, opened in late 2017 and TSPLOST was approved to complete the remainder of the trail within Athens-Clarke County and Winterville, including an iconic bridge over Trail Creek. 
Athens, Georgia, has everything you need for a fun day of outdoor activities, so plan your spring getaway today! For more ideas, see the Athens Sports and Recreation itinerary.
**This blog was last updated in February 2018.