Going off to college is an exciting time, but especially so if you're lucky enough to be a new UGA Georgia Bulldawg and will call Athens, the Classic City, your home for the next four years. Athens is the ultimate college town and is brimming with local culture, eclectic restaurants and shops, and UGA pride. UGA Orientation can be overwhelming for both students and their parents--we're here to help alleviate some of that stress with some highlights you simply can't miss in your "new hometown."
Ring the Chapel Bell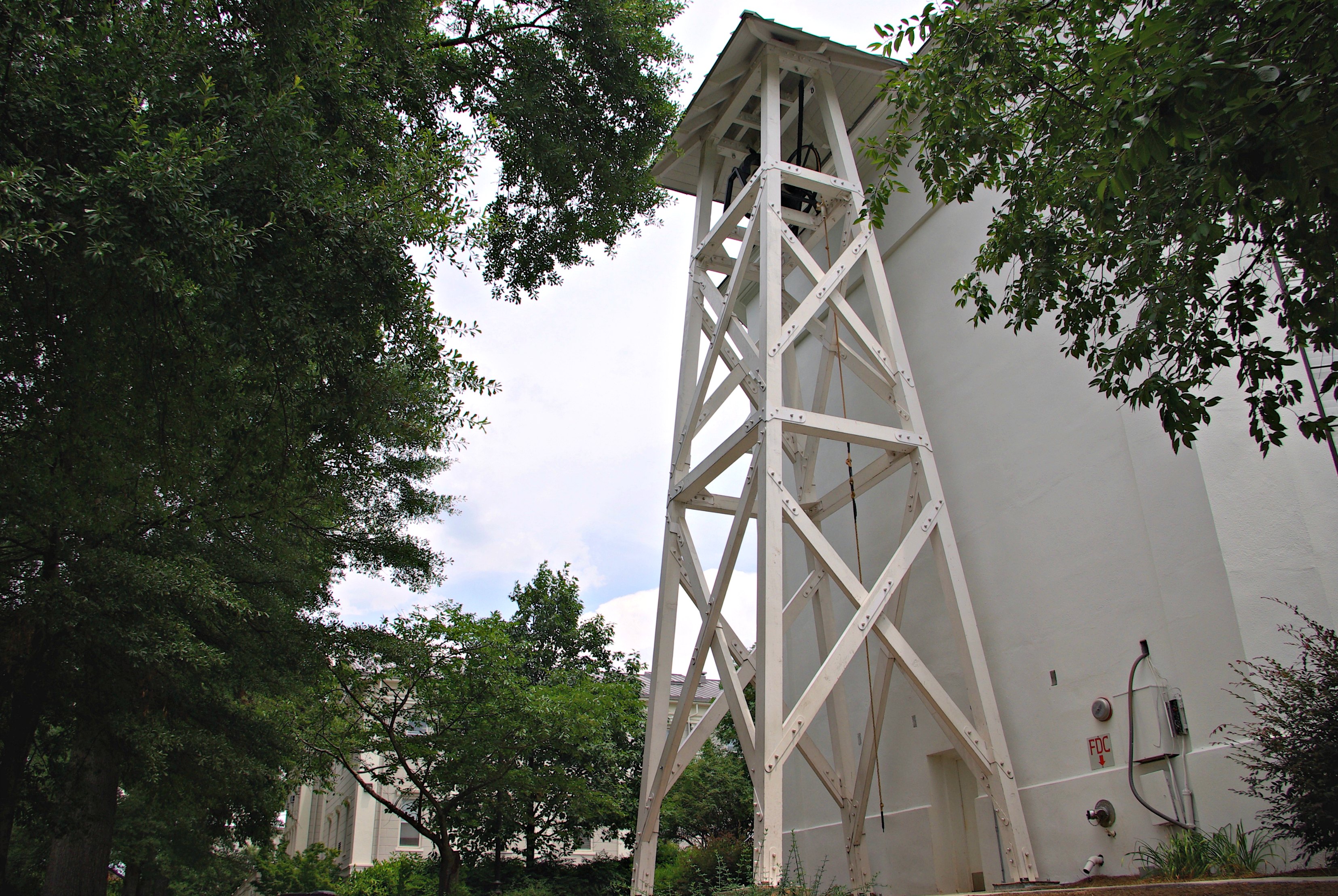 The University of Georgia was the first state chartered university in the nation, founded Jan 27, 1785. All of North Campus is historic and beautiful, but the chapel may be the most recognized of all. A beloved university tradition is ringing the chapel bell. The bell originally signified the transitioning of classes, but later evolved to being rung to celebrate a football victory or personal accomplishment. You can frequently hear the bell during football season and finals week. Why not celebrate the beginning of your journey at UGA by knocking off one tradition on your Athens bucket list? Parents, feel free to ring the bell as well; sending a child off to school in an accomplishment in and of itself! 
Brunch at Mama's Boy
Local favorite Mama's Boy takes brunch to a whole new level. Their slogan "Southern Fun Dining" couldn't be any more accurate. With entrées ranging from Grilled Pimento Cheese Burgers to Georgia Peach French Toast, Mama's Boy has everything you need to satisfy any sweet tooth or craving. Want to dine like a local? Then make sure to order the strawberry lemonade and biscuit with homemade fruit preserves. 
Adventure Downtown 
It's no secret that Downtown Athens is a cultural hub, but what exactly makes it so great? In my opinion it's the commitment to cultivating a local culture of restaurants and businesses. Looking for something completely unique and stylish? Then check out Dynamite Clothing, Community, and Agora for one-of-a-kind vintage pieces that are sure to be a showstopper! Is gearing up in red and black more your style? Then head on over to The Clubhouse and The Red Zone to find everything you need to get ready to cheer on the Dawgs at the home football opening! All the shopping making you hungry? Stop by The Grill and try some of their legendary feta fries. It's an Athens staple, and the best part? It's open 24/7. 
Visit a Local Coffee shop
One of the best-kept Athens secrets is the abundance of unique coffee shops the city has to offer. From catching up with friends to cramming for finals, these shops will become a regular part of your college experience. Get ahead of the pack and pick your favorite before the school year starts! Located in the ever-hip Normaltown, Hendershot's boasts an expansive outdoor patio and often features live music from local musicians. Escape to the cozy haven Two Story located in the heart of Five Points. The lower level is perfect for friendly conversation while the upper is more suited for quiet study. You pick your bean and brewing method, so you can get your cup of Joe exactly how you like it. Coffee shop by day and bar by night Walker's Coffee and Pub is conveniently located footsteps from North Campus in the Downtown Historic District. Head on over for a study break with friends, or opt to be productive and crank out some work while you enjoy your latte. 
Hear Live Music
A visit to Athens simply would not be complete without attending a concert at one of Athens esteemed music venues. The B-52s and R.E.M. put Athens on the map, but The Classic City is home to hundreds of bands specializing in all different genres. Check out these great venues to catch a show. The Georgia Theatre hosts a variety of local bands and fan favorites. Be sure to visit their rooftop restaurant and bar before heading down to the show. The 40 Watt Club was a key venue in the launch of American punk rock. Come witness history yourself and see why this venue is recognized worldwide. Live Wire has summed up their mission for the past ten years in two words: Love Music, and they exhibit just that. Experience the state-of-the-art sound quality and dance the night away on their expansive dance floor.    
Have any tips for a new student or other visitors'  first trip to Athens? Drop them in the comments section below!