For those looking for a different experience or a unique souvenir to take home from your next trip to Athens, Georgia, you can rest assured you'll find a variety of produce, goods, and much, much more in the local farmers markets around town! I took a "self-guided tour" of these weekly gatherings, and here are some of the sights, sounds, and stories of the markets and vendors!
Athens Farmers Market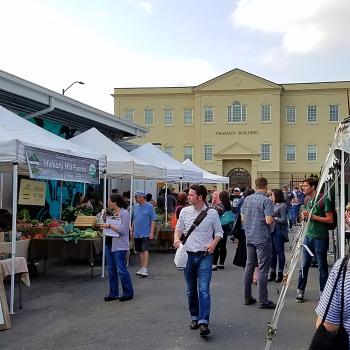 _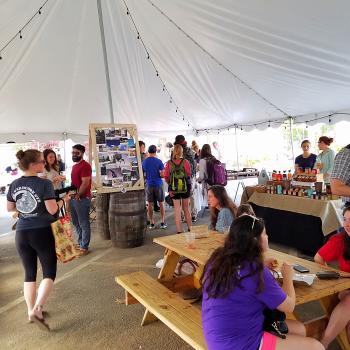 Every week from April until mid November, the Athens Farmers Market meets at Bishop Park on Saturdays from 8 - noon and on Wednesdays at Creature Comforts from 4 - 7 in the afternoon. About 10-12 vendors showcase their selection of produce and goods each week, and all farmers are USDA organic or certified naturally grown. The best part is that you can talk directly to the people that grew the produce and made the goods. There is plenty of swag for sale, and if you decide to do a tour at Creature Comforts on Wednesdays, you will get 4 free farmer's market tokens worth $4! Two of the featured vendors here are Sundance Farms and Harvest Moon Garden & Orchard.
Sundance Farms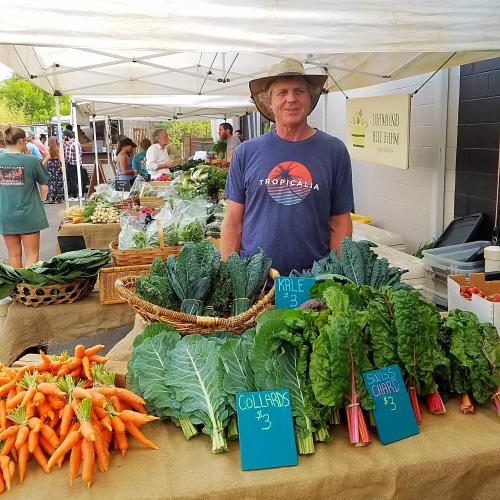 Ed Janosik is the owner of Sundance Farms and has been growing vegetables for 20 years. He features strawberries and asparagus in his selection of greens and produce, and he will be a vendor all season long.
Harvest Moon Garden and Orchard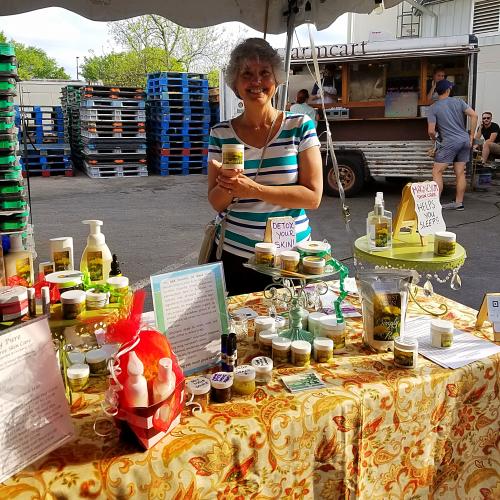 Be sure to see Jackie, the owner of Harvest Moon Garden & Orchard, who features chemical free skin care products made from dandelions from her farm. Included are moisturizers, shampoos, deodorants, soaps, and magnesium products that help relieve muscle aches and improve sleep quality.
West Broad Farmers Market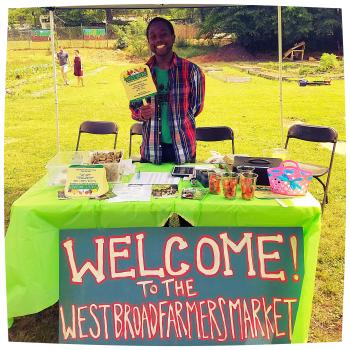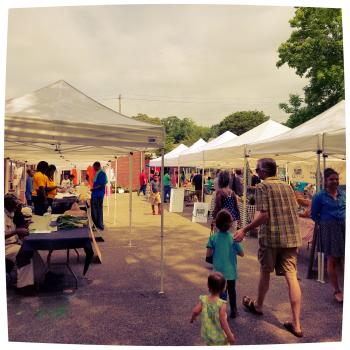 The West Broad Farmers Market is another great place to find local and organic food, produce, and goods, as well as cooking demos, gardening workshops, and live music. This farmers market is located at 1573 W Broad Street. It meets every Saturday from 9 - 1 from the end of April to the middle of December, and a handful of events are planned throughout the season. Many vendors have been participating in this farmers market for years, and their passion is reflected by the fun atmosphere every weekend! Between 15-30 vendors participate each week, and three have been featured below:
Independent Baking Co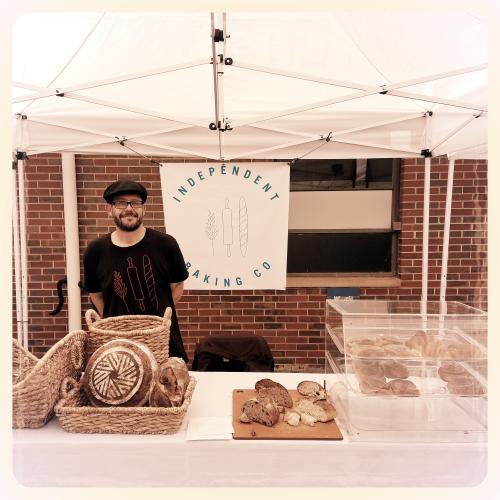 Steven has been the owner of Independent Baking Co for five years now, and this is his second year participating in the West Broad Farmers Market as a vendor. He said the best part about participating in this farmers market was "introducing shoppers and vendors to world class bread made here in Athens, GA." He started Independent Baking Co because he wanted to make bread with zero preservatives and wanted to know exactly where the ingredients came from.
The Boy & The Dog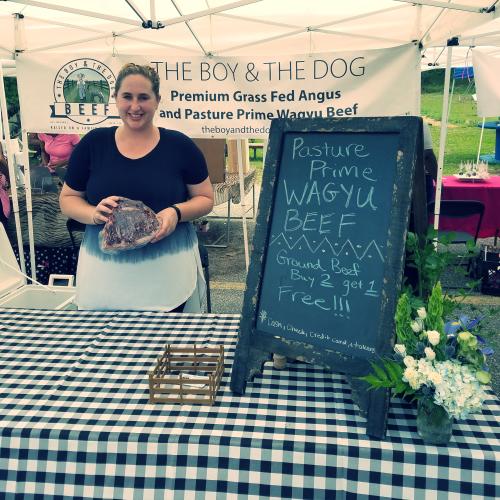 Ellie is the owner of The Boy & The Dog, and she sells premium Wagyu beef (American raised Kobe cattle) that was raised on her family farm. She sells frozen burger patties and T-bones steaks, which would be safe to take back home. This is her second year as a vendor, and she said the best part about being a vendor here is "getting to know the community and visitors, which is a lot of fun."
Miss Ethel's Soul Food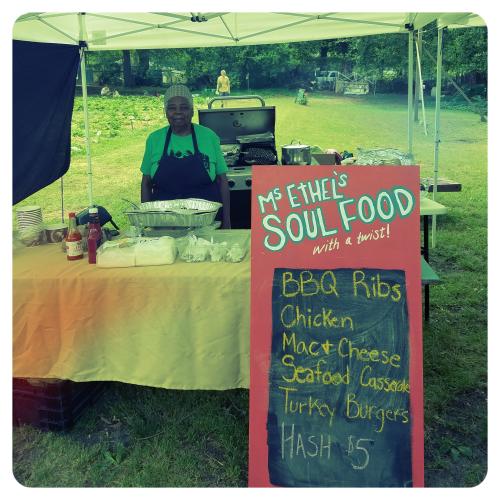 Miss Ethel is one of the most beloved vendors at the West Broad Farmers Market, as she has been participating for four years now. She sells healthy soul food with a twist, and she says the best part about this farmers market is "getting daily exercise from going to the garden on site and getting the produce." 
So if you are looking to do something different during your next trip to Athens, Georgia, check out these farmers market and the cordial vendors who take a lot of pride in what they sell!