home.made, and Sidecar
1072 Baxter Street, Athens, GA 30606
(706) 206-9216
home.made's menu gives a nod to owner/chef Mimi Maumus's New Orleans roots – including her spin on a muffaletta, with olive salad tapenade, and a shrimp po boy with pickled green tomato remoulade. The Mayberry, named one of ExploreGeorgia's "100 Plates Locals Love," features every bit of Southern goodness (fried chicken, pimento cheese, fried green tomato, & pepper jelly) on a huge biscuit. Vegan and vegetarian options are available. Daily specials reflect the best of what is locally available and embrace southern cuisine. 
After becoming one of Athens' most acclaimed lunch spots, home.made opened for full service dinner in April 2016, an expansion that allowed for more refined food and even more exploration of the bounty that Georgia produce has to offer. 
WHAT'S NEW:
Located in the smaller dining room that's always housed the bar, Sidecar is the space has been created for laidback evenings over small plates & craft cocktails (including alcohol free options). The menu is separate from home.made's but retains the inventiveness and attention to flavor-full experiences you'd expect from their kitchen.

IN THE NEWS:


"100 Plates Locals Love," 2019 ExploreGeorgia.org, Swanee Bites,
 


"100 Plates Locals Love,"  ExploreGeorgia.org, Mayberry Sandwich, New Orleans Hot Chicken (with Beignets)
 


James Beard award-winning writer and southern food expert John Edge includes home.made's Pork Shoulder with Pickled Magnolia Leaves and Barbecue-Baked Peanuts among memorable dishes, saying that Mimi is an "innovative thinker and chef grounded in the place she loves." (The Local Palate, September 2017).
 


Green Tomato Crisp with grits ice cream, highlighted by Andy Staples at SportsIllustrated.com
"The green tomato feels like a baked apple, but it's much more tart. Then comes the ice cream, which is sweet but not overpowering. Then comes the caramel and streusel. These provide the sugary muscle—almost like the dessert for your dessert. The journey from tart to sweet and everywhere in between in each bite makes it the most intriguing thing on the menu."


About home.made from scratch:

home.made from scratch started as a side project for Mimi Maumus while she was employed as executive sous chef for Hugh Acheson's renowned Five & Ten restaurant. A true story of hard work and perseverance, home.made has grown into the little business that did. Accolades include "Best Food" at Taste of Athens (beating out competitors including Five & Ten, The National, Branded Butcher, and Farm 255), and "Favorite Caterer" from Flagpole Magazine's reader's poll. Maumus' creative spin on southern classics include her pickled deviled eggs, swanee bites, (cheese straws sandwiched with pimento cheese, rolled in toasted GA pecans), cornbread polenta and pepper jelly candied pecans.
General
Call Ahead Seating:
Full Bar:
Handicap Accessible:
Patio-outdoor:
Reservations Accepted:
To Go:
General
Women Owned:
LGBTQ+ Welcoming: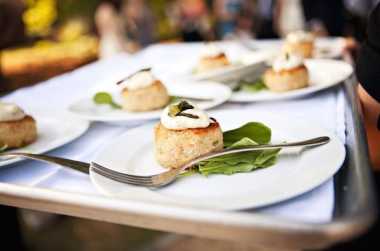 Head to home.made Wednesdays through Saturdays between 5:00 - 6:00 for Supper Club. Come enjoy one... Read More
Valid: Always