Meet Athens!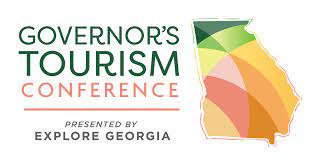 Athens is honored to host the Georgia Governor's Tourism Conference August 1-3, 2022. And attendees LOVE meeting in Athens. There's plenty of excitement to be had in our college town, plus first-rate hotels and meeting facilities. Start right here for all your travel planning to Athens, including your hotel reservations and inspiration for things to do and special events while you're here! Plus, CVB Staff have put together our top restaurant recommendations together for our tourism friends.
CVB Staff Restaurant Picks
Click on the name of the restaurant or its point on the map to learn more about the vibe, the type of cuisine, website and phone number. You can also zoom in (+) or out (-) on the map.
More Ideas & Things to Do In Athens
Find out why Athens is known as one of the best college towns in the country! We know you'll want to explore our creative energy. Athens is home to a storied music scene, critically acclaimed restaurants and a full range of can't-miss attractions.
Safety First!
Athens and The Classic Center have been leaders in appropriately and responsibly opening our community and venues to staff and guests. The Athens convention center earned the GBAC Star Facility certification from the Global Biorisk Advisory Council, the gold standard in safety protocols. Additionally, over 100 Athens venues, hotels and businesses have signed the Ready, Set, Go Safely pledge.