SIGN UP YOUR RESTAURANT OR TAP ROOM TODAY!
ATHENS RESTAURANT WEEK, JULY 10-16, 2023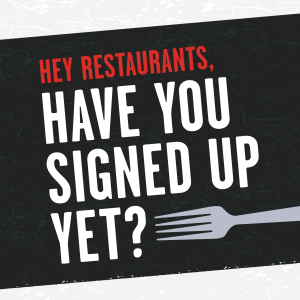 We know you won't want your restaurant or tap room to miss out. Visit Athens GA, the Athens Convention & Visitors Bureau, will be heavily promoting this week-long event to help bring locals and visitors through your doors.
There is no charge for businesses to participate.
It's as easy as signing up and selecting menu options at the price points we'll be promoting.
BUT . . . It is important for restaurants to sign up soon. Advertising will start in early June, and we want YOU to be included when interested diners start viewing AthensRestaurantWeek.com. 
How Do I Sign Up?
So Easy! Just fill out the sign up form!
You'll need to have promotional images and an idea of what you plan to offer to diners for lunch, dinner, and/or beer flights during Restaurant Week, so that we can add you to AthensRestaurantWeek.com.
What's Next?
Visit Athens GA will be running ads to promote Athens Restaurant Week, from now through July 16.
Place signs in your restaurant to show you are participating-- we will deliver them to you.
Prepare to welcome diners! We've posted a social media toolkit with everything you'll need.
Be sure your staff is aware and ready to help assist Restaurant Week guests.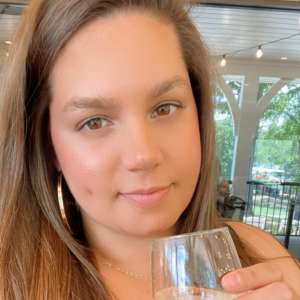 Meredith Roach
Athens Restaurant Week Intern
Phone: 706-436-9922
mgsroach08@gmail.com
Meredith has been a part of the Athens hospitality scene for a while and has hotel, restaurant, and event catering management experience. She's super excited to be the 2023 Athens Restaurant Week intern and the liaison between Visit Athens and participating restaurants!