ATHENS, Ga. (August 29, 2016) – The Athens Convention & Visitors Bureau, the official destination marketing organization for the Athens-Clarke County area, has hired a new director of sales and junior sales manager. Missy Brandt Wilson has been promoted to director of sales and will lead the sales team and all strategic efforts to reach targeted markets; Jay Boling joins the team as the new junior sales manager.
"It is an honor to congratulate Missy Brandt Wilson on her promotion and welcome Jay Boling to the team," said CVB Director Chuck Jones. "Their dedication to exceptional customer service and commitment to Southern hospitality will enhance the guest experience and our reputation for exceptional experiences in Athens."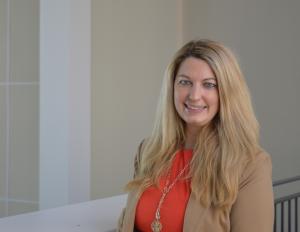 In her new role as director of sales, Wilson is responsible for new business development and enhancing the repeat client experience for association, corporate and other group meetings and events.  Missy has a proven track record of success and bringing fresh ideas during her time in Athens, as well as a strong background in hotel management, travel and tourism, in general, in addition to attaining a master's in Business Administration. Prior to joining the Athens Convention & Visitors Bureau as senior sales manager in August 2014, Wilson served as the director of sales and marketing for Village Inn and Pub in St. Simons Island, Georgia. She also previously held the position of group sales coordinator in Savannah, Georgia, from 2004 to 2007. Not only does Missy have more than 10 years of sales and service experience, she has served on the Georgia Coast Travel Association board as president and the McIntosh County Georgia Historic Preservation Commission.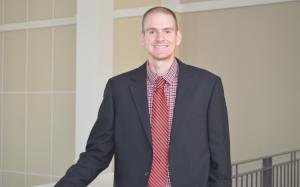 Boling will be responsible for managing the sports market and other assigned markets, as well as servicing booked business. He has wide-ranging skills in athletic services, generating business leads, developing marketing strategies and prospecting. Most recently, Boling was the economic development assistant for the Oconee County Board of Commissioners, a position he held since 2013. He also worked as a facilities internal courier for the University of Georgia Athletic Association for a year. Boling's background in athletics will be a great asset to the CVB as the sales team extends their focus on bringing sporting events to Athens. He received a bachelor's degree in Business Administration from Georgia College & State University in Milledgeville, Georgia, and a master's degree in Sports Management and Policy from the University of Georgia in Athens.
For additional information about the Athens Convention & Visitors Bureau, please visit www.VisitAthensGA.com or call 706-357-4430.
###
About the Athens Convention & Visitors Bureau:
The Athens Convention & Visitors Bureau is a proactive sales and marketing organization whose primary goal is to increase the economic impact of the hospitality and visitor industry by attracting individual visitors, group tours, and meetings and conventions to Athens. Tourism WORKS for Athens, contributing $273.40 million in spending, 2,600 jobs and $17.86 million in local and state tax revenue in 2014.