Discover Your Pedigree:
Athens Heritage
In 1785, the University of Georgia became the birthplace of public higher education in America. The city of Athens, named after the ancient Greek center of higher learning, was chartered in 1806. Today, Athens is home to 17 neighborhoods on the National Register, including four house museums open for public tour.  We're a featured stop on Georgia's Antebellum Trail.
Make your first stop the Athens Welcome Center, located downtown in the historic Church-Waddel-Brumby House Museum.  Pick up brochures, maps, and self-guided tour itineraries, or take a guided tour of historic Athens, departing daily with advance reservation.  Tickets for all four local House Museums along Athens' Museum Mile are also offered. .
Athens History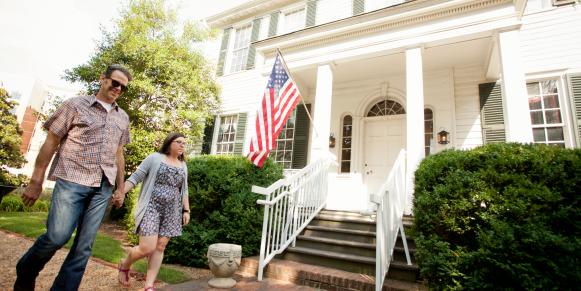 Visit Athens' historic house museums and neighborhoods to step back in time to the birthplace of public…