Top 10 Reasons to Meet in Athens, GA
It is common knowledge that Athens, Georgia, is home to the college football national champion Georgia Bulldogs. Meeting planners who've held events in Athens can attest to the winning atmosphere this vibrant college town exudes.
Athens provides incredible value and undisputed character when hosting meetings, conferences, or trade shows. There is no better music scene in the country. The University of Georgia fuels a vibrant arts and culinary scene. Not to mention an acclaimed brewing community.
Simply put, a meeting in Athens is unlike a gathering anywhere else. Planners can develop a true experience beyond boardroom walls that will help push attendees to reach their goals. Full of life, full of hope, full of energy—Athens is the ideal environment to embrace togetherness as corporations and organizations return to in-person meetings.
Read on for 10 reasons meeting planners would be wise to touch down in Athens for their group's next meeting or event, including a current incentive for new qualified RFPs!
1.  The Classic Center
Located in the heart of downtown Athens, The Classic Center is a perfect place to start your attendees on their journey for the next two or three days. With 373,000 square feet of event space, The Classic Center accommodates groups up to 6,000. Its mix of rooms allows planners the adaptability for large general sessions or intimate, powerful discussions.
The Grand Hall is a microcosm of the convenience the center brings. It can just as easily hold a trade show or an indoor sporting event (volleyball, etc.) as it can a breakout session.
Chandeliers, floor-to-ceiling windows, and brick walls add architectural character to this venue, where the foundations of your meeting will be built.
2.  Heart of the Action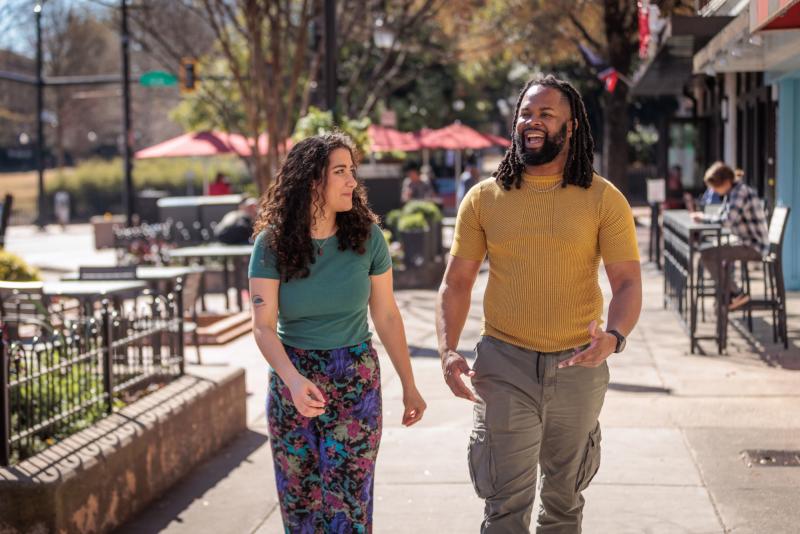 One of the great advantages of Athens—and The Classic Center, in particular—is its location steps away from the hotels planners will use for their room blocks. Even better, some notable options will keep attendees under one roof (until you are ready to raise events to the rooftops, but more on that later).
Hyatt Place Athens Downtown is connected to the center via its hotel lobby—attendees won't even need to step outside when moving next door. Meanwhile, Homewood Suites and Hilton Garden Inn Athens Downtown are steps away from the overall Classic Center footprint, making for an impressive and convenient convention campus.
3.  Dine Around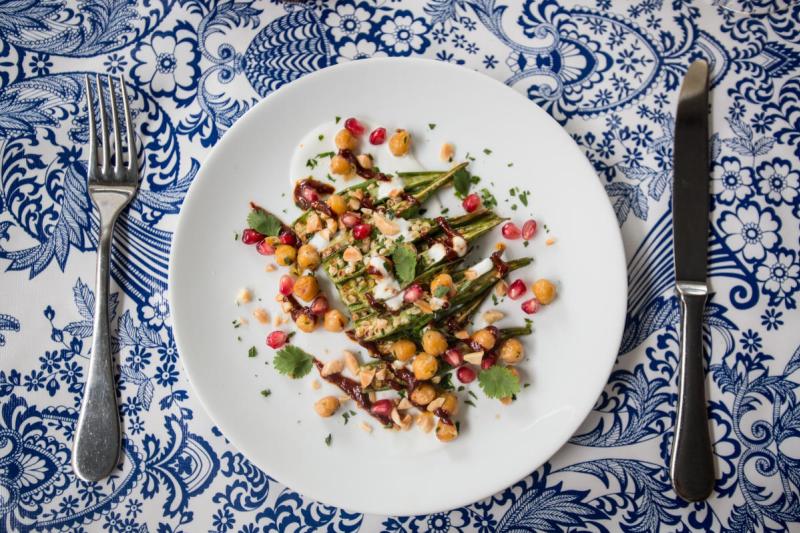 You are never far from a good place to eat or get a beverage when in downtown Athens. There are dozens of independently owned restaurants within a four-square-block area—part of what sets Athens apart from cookie-cutter destinations. As the trend grows toward allowing attendees a greater amount of free time beyond the typical open nights, an array of award-winning and eclectic restaurants truly buoys a conference, meeting, and trade show itinerary.
4.  Big Fish
We know meetings and events have needs of all sizes. But what's consistent is that personal service and high-quality venues always shine through. This is where Athens is at its best. Planners here are a big fish in a small pond. Attendees never feel lost in the shuffle either. The Athens Convention & Visitors Bureau sales and servicing staff get rave reviews for their level of care and attention. The CVB also offers both housing bureau and registration services to make planning your event here as easy as possible.
5.  Bigger Value
Another advantage of an intimate destination like Athens is the savings, a true rarity in the age of inflation. Athens provides greater value, which is part of what keeps groups coming back. Hotel rates are significantly less than nearby metropolises, as are the food and beverage, audiovisual offerings, and other components of a successful meeting.
6.  The Glass Is Always Half Full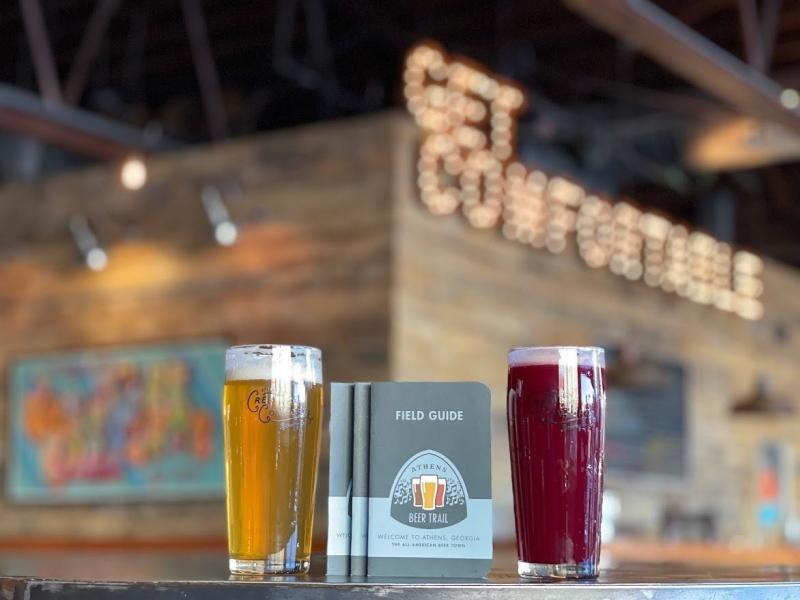 One of the benefits of being a university town is, well, we know our beer! Creature Comforts Brewing Co. is a true homegrown success story. Two University of Georgia graduates transformed the old Snow Tire building into a popular craft beer establishment. Not only is this great inspiration for your team to think outside the box, but it's also a great spot to say cheers to your peers. Enjoy great views with your even better drinks at rooftop bars atop the Georgia Theatre and Hyatt Place. Hybar at Hyatt Place makes an excellent extension of activities at The Classic Center.
Attendees can also check out The World Famous or Live Wire, or travel along the Athens Beer Trail to all six of the city's craft breweries. Be sure to ride-share back to your hotel when done!
7.  Strike the Right Note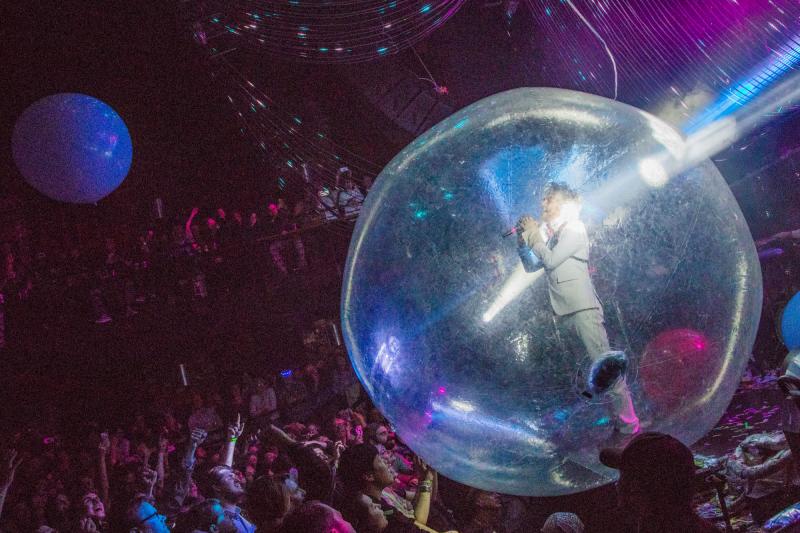 R.E.M. is arguably the most famous group to come out of Athens, but they are hardly alone. Many renowned music venues are steps from where you'll meet in downtown Athens. Even better than a night on the town is tapping a local musician to jazz up a reception or break. With hundreds of bands calling Athens home, live music is an easy win for planners looking to ramp up their event experience.
8.  Unique Venues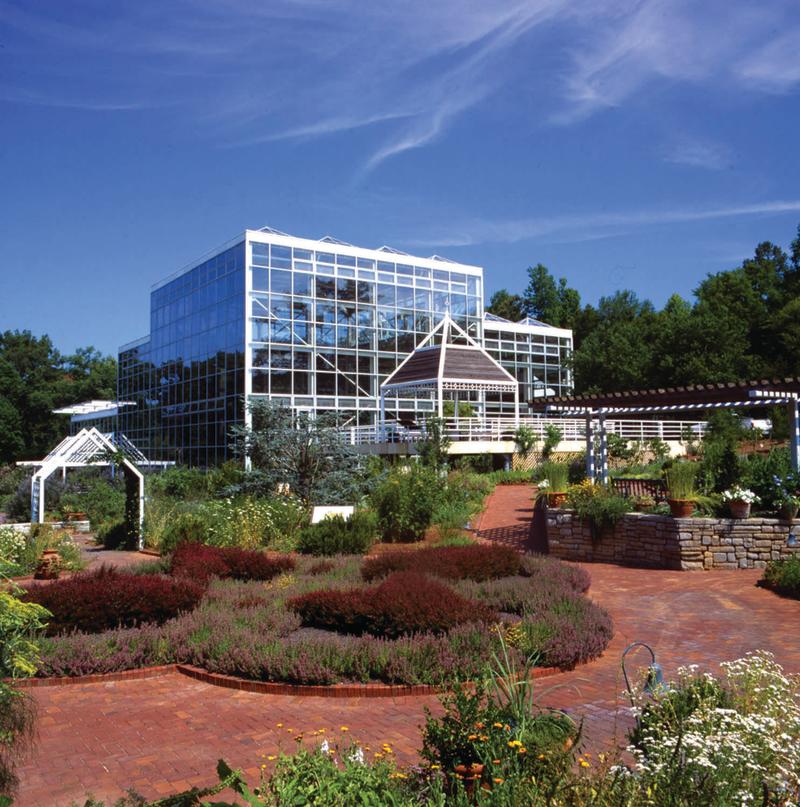 Athens has several great venues for team building, receptions, and other events. Athens is home to the state of Georgia's official botanical garden and official art museum. The State Botanical Garden of Georgia offers not just 313 acres of gardens with 5 miles of trails, including along the Middle Oconee River, but it also has some of Athens' most beautiful venues. Picture your reception at the garden's soaring tropical conservatory. Talk about stunning. Not to be outdone, the Georgia Museum of Art, on-campus at the university, is a modern, sophisticated setting for up to 500 in a reception or nearly 300 for a banquet.
For less formal but fun teambuilding, try your group's hand at disc golf or the ropes course, or enjoy a walking meeting, while at Sandy Creek Park.
9.  Coming Soon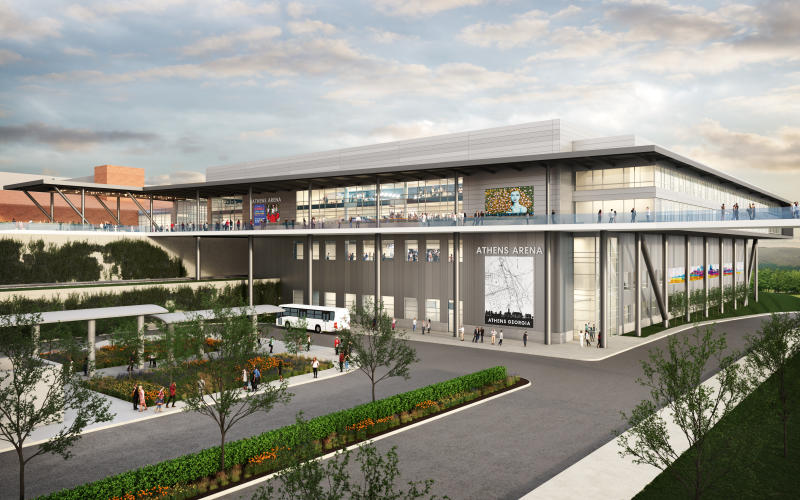 Groundbreaking for The Classic Center Arena—which will have 5,500 permanent seats with the capacity to hold up to 8,500 for concerts, sports tournaments, conventions, and banquets—is scheduled for April 28, 2022 with eyes on a Fall 2023 completion. The arena will be home to the UGA Ice Dawgs and a new professional hockey team. Like so much else in Athens, local flavor will be apparent as attendees will be greeted by displays from the Georgia Music Hall of Fame collection.
10.  Touchdown!
Score with this current incentive for new RFPs.
Did we mention Athens is home to the national champion Georgia Bulldogs? Give us a chance to earn your business and you'll get a chance to see the team in action in-person.
Planners who submit a RFP for new, qualified business to the Athens CVB by July 31, 2022, will be entered in a giveaway for a weekend in Athens for the University of Georgia's home opener against Samford on Saturday, Sept. 10, 2022.
The package includes a two-night hotel stay and a pair of tickets to the game. The event must be new to Athens, use a minimum of 100 hotel room nights and utilize The Classic Center venue for at least a portion of the event.
As great as Athens sounds, it's even better experiencing it for yourself. Planners can craft a true experience that attendees will remember for years here. Get the ball rolling today.
For More Information, Contact:
Planning an Athens Meeting?
We Can Help: