Filmed in Athens
The picturesque college town of Athens, Georgia has been the site of many film projects over the years.  Georgia's film tax credit has brought Hollywood to Georgia, including Athens.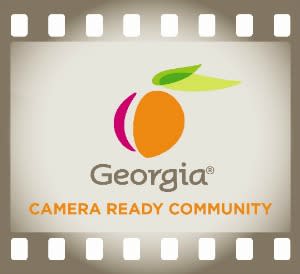 Athens is a Georgia Camera Ready Community, meaning we provide local, one-on-one assistance in every aspect of production, from location scouting and film permits to traffic control, catering and lodging.  Contact our camera ready liaison:   
Jeff Montgomery 
Athens-Clarke County Public Information Officer 
film@accgov.com 
City Hall, 301 College Avenue, Suite 102 
Athens, Georgia 30601
or visit www.accgov.com/film
What Movies Have Been Made in Athens, Georgia?
2021:
Charming the Hearts of Men 
Director: S.E. DeRose
Starring: Kelsey Grammer, Anna Friel, Sean Astin
2018: 
Small Group 
Director: Matt Chastain
2015:
A Walk in the Woods
Director: Ken Kwapis
Starring: Robert Redford, Nick Nolte, Emma Thompson
2013:
The Spectacular Now
Director: James Ponsolt
Starring: Mary Elizabeth Winstead, Shailene Woodley, Kyle Chandler, Miles Teller
Premiered at Sundance Film Festival 2013 to wide acclaim
2012:
Trouble With the Curve
Director: Robert Lorenz
Starring: Clint Eastwood, Amy Adams, Justin Timberlake
2009:
Not Since You
Director: Jeff Stephenson
Starring: Desmond Harrington, Kathleen Robertson, Christian Kane
2008:
Somebodies (tv series, BET)
Director: Hadjii
Starring: Anthony K. Hyatt, Amber Chaney, Tyler Craig
2007:
Darius Goes West
Director: Logan Smalley
Starring: Darius Weems, Andrew Carson, Daniel Epting
2006:
Zombie Outbreak  (independent film)
Director: Sarah Stennett  
Independent.  Directed by Athens resident .  
www.zombieoutbreak.net
Somebodies (independent film)
Director: Hadjii
Starring: Tyler Craig, Patt Brown, Nard Holston
2000:
Road Trip
Director: Todd Phillips
Starring: Breckin Meyer, Seann William Scott, Amy Smart
1987:
Athens, GA - Inside/Out
Director: Tony Gayton
1980-1981
Breaking Away (tv series)
Starring: Barbara Barrie, Shaun Cassidy, Vincent Gardenia