Athens Meetings and Conventions
Athens, Georgia, offers meeting and event planners first-class resources, flexibility and variety in facilities, just over an hour from Atlanta. 
In this vibrant, eclectic college town planners can be creative and produce a meeting that will attract and delight attendees. From our first-class convention venue, The Classic Center, to unconventional offsite venues and activities, the possibilities are truly endless. Let us show you how to create a memorable  experience for your next meeting or event. Athens is truly the best place in Georgia to hold a meeting, conference or convention.
And, coming in 2024, there is even more reason to choose Athens for your meeting or convention-- the new Classic Center Arena will hold up to 8,500 for large keynote general sessions, trade shows, indoor sports, live music and more.
Athens Georgia's Convention Center: The Classic Center
The Classic Center is Athens' and Northeast Georgia's premier venue for meetings, conventions, conferences, performances, and special events. Offering exceptional service and a range of meeting spaces in both size and character, this convention center will exceed your expectations in every way. Located in the heart of downtown Athens, meeting rooms at The Classic Center are just steps away from hotels and the excitement of dining, shopping, and entertainment.

The Classic Center hosts events of up to 6,000 attendees, with 373,000 sq. ft. of event space including pre-function and an outdoor pavilion. On-site catering, audiovisual, security, registration and marketing provide a complete package of servicing to ensure your event's success.
Coming in 2024: The Classic Center Arena
The Classic Center Arena will offer groups and events of up to 8,500 even more space for general sessions, tradeshows, and more!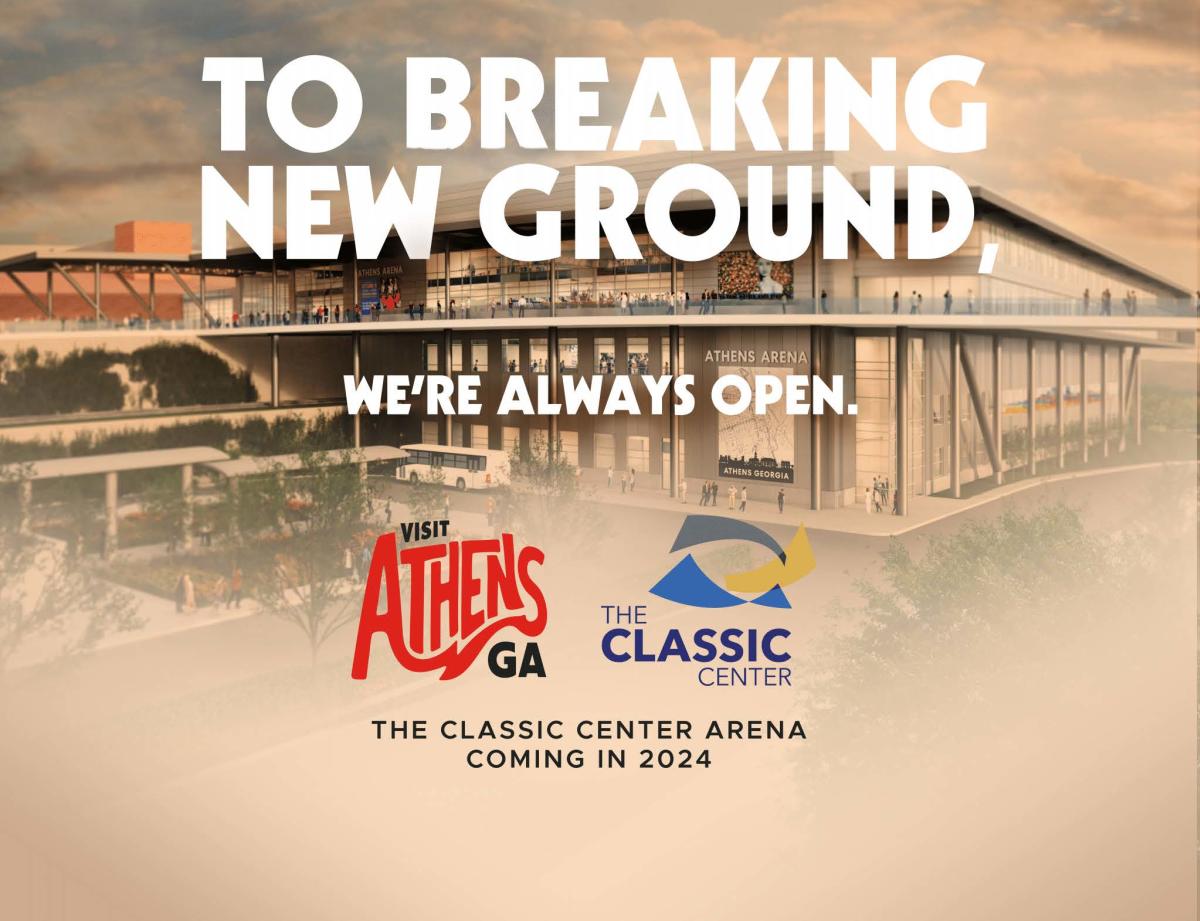 Attendees Love Athens
Athens draws record attendance for meetings, thanks to the excitement and creative energy of the town. Restaurants, Shops, Breweries, Live Music Venues and Entertainment are just steps away from meeting and hotel rooms.
For More Information, Contact:
Planning an Athens Meeting?
We Can Help: