Reunions in Athens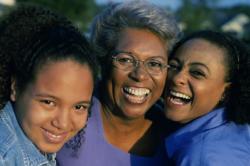 Whether you grew up nearby or have never been to Athens, Georgia, before, the Classic City is the perfect setting to reconnect at reunions of all sorts, including family reunions both big and small, class reunions, and military reunions. Gathering friends and family together in such an eclectic, vibrant setting is sure to make for lasting memories. The Athens Convention and Visitors Bureau and VisitAthensGA.com offers many resources for reunions. Select from unique venues, tour opportunities, or add some authentic Athens sound to your event!
With venues of all sizes appropriate for events from a family picnic to reliving your high school Prom, Athens offers a range of choices in event facilities and accommodations for your Georgia reunion.
Whether you're looking for
a place to host a softball game with your fraternity brothers,
a historic location to dig into the genealogy of your family, or
a hip venue to let your hair down and enjoy some live music with the Class of 1984,
Athens has got you covered! 
Athens Reunion Resources and Ideas:

Contact the Athens Convention & Visitors Bureau for more assistance with your reunion planning, 706.357.4430, toll free 800.653.0603.