Cobbham
Cobbham is often called Athens' first suburb and is characterized by substantial, well-built houses, schools, and churches lining tree-shaded streets. Located South of Prince Avenue and west of Downtown Athens, the Cobbham neighborhood is known today as a foodie haven, with a mix of cuisine from seafood to South American to vegetarian, and has an equally diverse following from college students and professors to local artists and musicians. Visitors may unwind and listen to local music at Hendershot's with a cup of coffee in hand, or wander onto the patio outside Seabear Oyster Bar for fresh seafood and craft cocktails. Cobbham restaurants are alive from early morning breakfast to late night coffee and dessert.
Where it's at: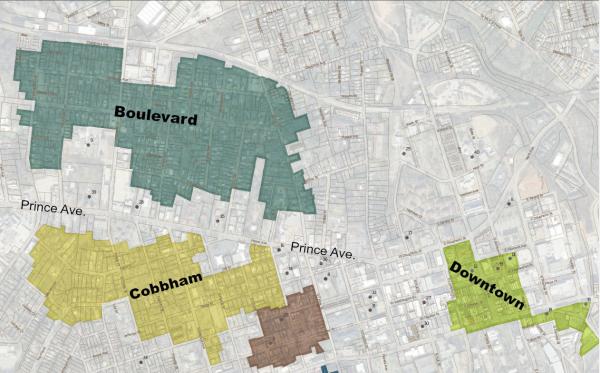 From downtown Athens, follow Prince Avenue just 1/3 mile. Cobbham is on the south (left) side of Prince Avenue.
Must-see
For over 20 years, Daily Groceries Co-op has been an Athens staple for shoppers looking to buy high-quality,...
Revival Yarns is the brainchild of two friends who met in a neighborhood knitting group and saw the need for...