The Classic Center to host Pavilion Grand Opening Arts Festival on May 17 along Foundry Street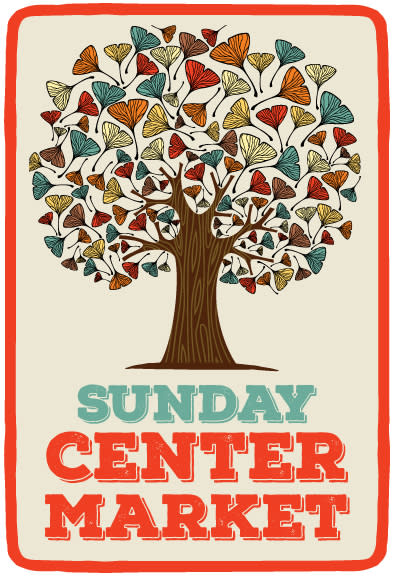 ATHENS, GA - The Classic Center will celebrate the opening of its new 440 Foundry Street Pavilion on Sunday, May 17 from 11 a.m. to 4 p.m. with a community arts festival. This free and family friendly event will feature the Sunday Center Market, the Classic City Chalk Fest, food trucks, live music, ice skating, kids' activities and more. Foundry Street will be closed for this event.
The Classic Center has partnered with the Athens Area Arts Council and Colors of Connection to host the Classic City Chalk Fest, which will take place along Foundry Street. Participants may sign up for $20 per space or $10 for a spot on the community mural. Each Chalk Fest participant or team will be given one box of artist pastels and a 10-foot by 10-foot square on the sidewalk or asphalt, depending on space needed. Participants will have three hours to create a masterpiece, whether it is a reproduction of a work of art, or an original composition.
At the end of the drawing time, a panel of judges from the Athens Area Arts Council will award overall prizes, as well as additional categories reflective of the overall entrants. As participants work, onlookers will be allowed to watch the artists in action and cheer on their favorites.
"Beyond the Walls," a documentary on the story of Colors of Connection, will be shown at 2 p.m. in The Classic Center's Foundry Building.
Featured food trucks include Nana G's Chicken and Waffles, Yoli's Street Food, Tex's Tacos, Holy Crepe, Kona Ice and King of Pops.
Entertainment will be provided throughout the day on the main band stage by local acts Weekend Getaway and Will White.
The kids' area will feature Chess and Community, a local organization whose mission is to empower at-risk youth in the areas of academic achievement, community engagement, and critical thinking using chess as a learning tool. Face painting by Rockin Robbin Painted Designs will also be available, as well as balloon animals by Jeff Wilkes with Up and Away Balloons.
Kids can also enjoy a bouncy house and a family entertainment stage, featuring dancers from East Athens Technical Center, story time provided by Avid Bookshop and a puppet show by the Georgia Climate Change Coalition.
The Sunday Center Market began May 3 and will continue at the Pavilion every Sunday through October 25 from 11 a.m. to 4 p.m., excluding UGA football weekends. Each week, vendors will sell a wide variety of goods from handmade jewelry to fresh produce.
Artist vendors featured at the Market include Jaime Calkin, Matthew Perdoni, Blue Bell Gallery, Dana Johns and many more. Visit SundayCenterMarket.com for a complete list of vendors.
For more information, visit ClassicCenter.com or call 706.357.4444. For more details on the Classic City Chalk Fest, visit ClassicCityChalkFest.com.
###
Located in Athens, Georgia, The Classic Center is a multi-use conference center, 2,100 seat theatre and 2,000-seat Arena hosting conventions, conferences, meetings, weddings, concerts, sporting tournaments and special events for up to 6,000 people.

Vivian Ramirez
Marketing & PR Coordinator | The Classic Center
300 N. Thomas Street | Athens, GA 30601
706.357.4414 p | 706.548.0870 f
www.ClassicCenter.com
Be Impressed