It's mid-June and guess what that means- time for AthFest!, The festival celebrating music, art, kids and film is gearing up to return to downtown Athens, Georgia for its 17th consecutive year! This festival is perfect for the whole family with entertainment and fun for all ages. AthFest earned a spot on Livability.com's Top 10 Summer Music Festivals and is truly an event unique to downtown Athens. The excitement for June 19th-23rd is building every day!
AthFest is partially comprised of free performances on outdoor stages followed by

Club Crawl

performances at Athens' favorite venues including the

Georgia Theatre

,

The Melting Point

,

Little Kings Shuffle Club

,

40 Watt Club

, Green Room,

The World Famous

,

New Earth Music Hall

,

Caledonia Lounge

,

Flicker Theatre & Bar

,

GO Bar

, Max,

Cine

, and Farm 255! The outdoor shows are open to the public, but you'll want to grab an

AthFest wristband

so you enter the venues for free (or, you may opt to pay a cover charge for most events). The wristbands are a deal for just $20 and grant unlimited free access to the aforementioned participating venues!
AthFest.com

has again put together, Compilation CDsfeaturing artists that will perform at the festival this year! One includes music from the free outdoor performers, and the Club Crawl mixtape features the bands playing at the indoor wristband events. Give them a listen, there is a lot of great talent headed our way!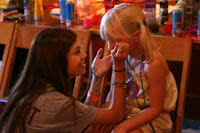 AthFest will offer a KidsFest on Saturday and Sunday (June 22nd & 23rd) on Washington Street between the 

Morton Theatre

and the parking deck. The KidsFest tent will house activities such as a rock climbing wall, carnival games,

Good Dirt

activities (Sat. only), water fun, crafts, a drum circle, kid-friendly entertainers and more!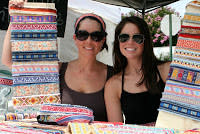 The Artists Market

is integral to the festival, and will showcase over 60 artists from all over the Southeast. Types of art displayed include 

jewelry, woodworking, furniture, photography, drawing, painting, fabric, sculpture, clothing, glass, ceramics, and printmaking. The beautiful art will be for sale, but simply walking around to take it all in is certainly encouraged!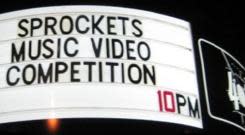 TheFilmFestis yet another exciting component of AthFest
. This inspiring series of music documentary films and locally produced movies 
will be shown at 
Ciné 
throughout all four days of the festival. Expect to see pieces of all types and genres, including animated films, short narratives, documentaries, 
zombie apocalypses, underwater projects, and action thrillers. 
The most anticipated segment of the FilmFest isSprockets, a local music video competition returning for its 8th year. If you're in town Thursday, June 20th, visit the Morton Theatre at 8 p.m. for the Audience Choice Award and Best Music Video Award announcements and screenings of the winning videos. During AthFest, on June 22nd, the Sprockets Local Showcase will be shown at 
Ciné 
from 5 - 7 p.m.! Admission is free with your

AthFest wristband

($5 without).
LaughFest

, the Official AthFest Comedy Showcase, will kick off the first night of the festival (June 19th) at the

Georgia Theatre

! The show will feature comedian Brendon Walsch and Friends and costs $15 at the door ($10 in advance or $10 at the door with your

AthFest wristband

). Doors open at 8 p.m. - come out for some laughs to start a great weekend!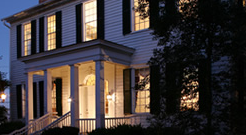 In spirit of AthFest weekend, why not learn something interesting about Athens' music scene and the locations that have shaped it over the years? The

Athens Welcome Center

is offering two awesome Athens Music History Tours! Saturday's tour includes a 90-minute walking tour of downtown Athens, plus a 30-minute bus tour to the steeple, Nuci's Space, Murmur Trestle, and Weaver D's. Sunday's tour consists of a 90-minute bus tour covering broader areas of Athens' music history, including step-off points. The tours depart at 10:30 a.m. on their respective days and cost $15 a person.While supplies last, participants will receive a free CD that features Athens bands playing the music of R.E.M. when you show your 

AthFest wristband

! There's limited space available, so make your reservation today via phone at 706-208-8687!
If you have a few hours to spare during AthFest weekend, please consider signing up to volunteer! It is a very rewarding experience, and the AthFest team is still in need of more participants. Together, we can make this year's festival be the best yet! Also, be sure to download the iPhone/Android ATHFEST APP from the App Store! It contains complete lineup and activity details for the entire festival, and you can keep it all in your pocket! A map of the AthFest can be found

here

. We hope you're looking forward all of these great events as much as we are!