The air is warm, school is in session, and people all over the nation are getting excited for the best season of the year: football season! Saturday in Athens is back this weekend with fans already booming about the big UGA vs. Clemson game. As the Georgia fans prepare to support the dawgs between the hedges, Clemson tigers are braving the Classic City on game day to show dedication to their team. Despite the rivalry, I think it is important to remember that tigers are people too! Welcoming the Clemson fans into our sacred Sanford Stadium may not always be easy, but we certainly want them to enjoy their short time here in the Classic City. To honor their visit, we will sport our southern hospitality with some tiger-friendly weekend activities and hotspots that are sure to please every team!
---
Always Baked Goodies Factory Co.
Clemson's student-run, homemade ice cream shop may be a special tradition to all tiger fans, but Athens' Always Baked takes the cake (or cookie) for yummy treats to satisfy any sweet tooth out there! From funnel cakes to fried snickers to a funky take on a classic cookie-a personal favorite being the "R.E.M&M"-Always Baked is sure to bring Clemson fans a taste of home as they cheer on the tigers this weekend.
---
Herty Field
Unlike Clemson's first football field, Riggs Field, which has been converted into a functioning soccer stadium, UGA's Herty Field remains open to the public to visit and roam. Located on the historic north campus, Herty Field features beautiful landscape, classic buildings, and a grand, gleaming fountain (there is even a tradition of jumping in the fountain!). Just steps from the famous UGA arch, this gathering space is a great place to meet and greet as well as experience an authentic Athens hotspot! Other fun game day traditions include attending the thrilling Dawg Walk to see the players enter the stadium and ringing the Chapel bell!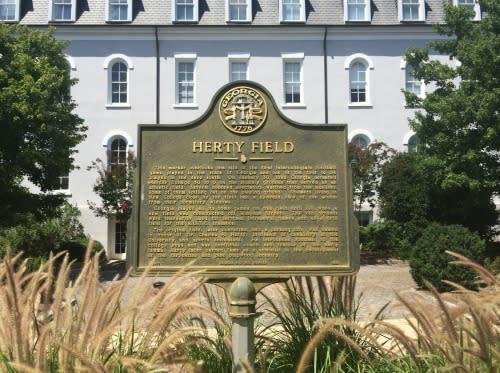 ---
Ike & Jane Café and Bakery
With a local Clemson favorite being "All In" Coffee Shop, UGA fans are raving about Athens' Ike & Jane Café and Bakery. This fresh and quirky café is serving different daily treats like sweet bars and brownies-they even have gluten-free goodies! If you are looking for more of a meal, have no fear, they have you taken care of! The delectable lunch and dinner items include mouth-watering burgers, classic southern barbeque, and even a Frito Pie!
---
State Botanical Garden of Georgia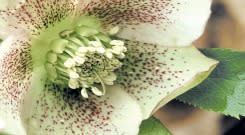 Though many football enthusiasts prefer to prepare for the game with tailgates, food, and fun, some like to take the serene approach to really harness their energy! Clemson fans may be accustomed to visiting the South Carolina State Botanical Garden not too far from campus, but we Georgia peaches have quite the collection of plants to showcase at our own State Botanical Garden. With over 300 acres of lush vegetation, the Botanical Garden features thousands of plant species, including South Carolina's very own Yellow Jessamine! Whether it's to prep for the big game or to stroll through on Sunday afternoon, the Botanical Garden will certainly amaze you!
---
 UGA Football History Tour: The Vince Dooley Years
Just as Clemson fans will never forget the glory days under the illustrious John Heisman, UGA celebrates Vince Dooley's remarkable time between the hedges. Stop by the UGA Special Collection Library on Friday at 2 p.m. to view commemorative memorabilia in honor of one of the most successful college football coaches. "Vince Dooley: A Retrospective, 1954-1988" is sure to take you down memory lane and is a great preface to a weekend of fun, fans, and football!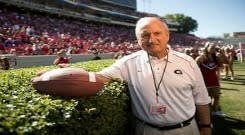 ---
Starr Hill Brewery Presents: Gridiron Music Series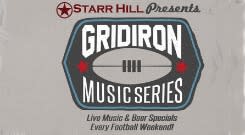 I think most will agree that you can't really experience Athens without experiencing its one-of-a-kind music scene. Make the Melting Point part of your UGA football weekend plans! Starr Hill Brewery and the Melting Point have a wonderful lineup in store on Friday and Saturday nights during the 2014 home football season. This weekend, don't miss The Swingin' Medallions on Friday at 8:30 p.m. and Grassland String Band on Saturday at 9 p.m. After you stop by these Athens favorites, be sure to enjoy some stellar cocktails and live jazz at Highwire Lounge every Friday starting at 8 p.m.! 
Be sure to check out our football page for more info on game day tips, activities, and last-minute places to stay!