For those of you who don't know me, my name is Allison and I'm a recent UGA grad. I "technically" graduated, but have one last class this summer so I'll be gracing Athens with my presence allllll summer. I'll be blogging all summer, so bear with me as I try to experience everything Athens has to offer... I'll be going to lots of good restaurants (duh), trying new bars, checking out as many concerts as my wallet can handle, and basically just immersing myself in Athens life. I consider myself quite the foodie, so that will probably be quite the recurring theme this summer. If anyone out there knows about a cool, new place or fun event, please leave a comment either here or on the Facebook page.

Considering I haven't been to the grocery store since graduation (yes that was 3 weeks ago), I've been doing a lot of eating out lately. The last 3 days have been a divine food journey, and I ate a ton of delish dishes.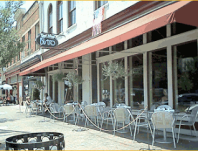 On Friday, when the weather was phenomenal, my roommate and I wanted to take our little puppy downtown and enjoy one of Athens finest for dinner, so naturally we chose to sit outside at East West Bistro. Let me tell you what, although it can be a bit pricey, you can definitely get by with a delish meal with a drink or 2 for under $25. After ordering a glass of Pinot Grigio, we decided an order of Bruschetta was in order (country Italian bread brushed with roasted garlic virgin olive oil, fresh basil, roma tomatoes, and feta- $6). Talk about 5 little pieces of heaven. The fresh roma tomatoes are just impossible to beat. For my main course I got the mista salad (grilled vegetables and fried new potatoes on mixed greens and truffle olive oil- $10) which was beyond filling and beyond delicious. Zucchini, onion, carrots, YUM. All in all, a great choice. Good food, good drinks, great people watching.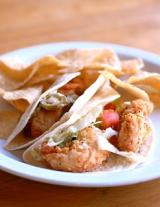 On Saturday, Taqueria del Sol was callin' our name. If you didn't try their taco special last week, I'm sorry. The sesame chicken taco- essentially the fried chicken taco but with a ton of sesame, a hint of ginger and soy, and a nice kick- was an obvious choice. Couple that with an order of guacamole and you can call it a day. Add a margarita, and I'm about as happy as can be. After I paid a mere $10 for all of that, we were served approximately 15 seconds after we ordered (ok, so it wasn't that fast, but close). It was the perfect light dinner, which is usually impossible when you go Mexican. Just saw the special this week, the chicken salad taco (spicy chicken salad with lettuce and tomato in a crispy flour tortilla- $2.19), so there is a very good chance I'll be back for round two.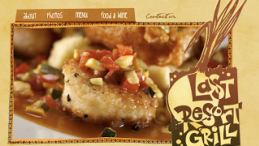 Sunday night really

made the whole weekend. Last Resort. Need I say more? I can't ever get out of there without spending about $40, but it's soooooo worth it. We were having a girls dinner so we decided to go all out- crabcakes app, vidalia onion dressing, U-10 scallops (cracked black pepper cornmeal dusted jumbo scallops sautéed in a warm spring gazpacho, served with mashed potatoes, topped with frisée & fried onion rings), white chocolate cheesecake. Yep. Borderline life changing. Between the good friends and great food, it was one of the best Sunday Fundays I've had in awhile. We waited less than 15 minutes, had a great waiter (thanks, Todd!), and we're more impressed than ever with how extremely delicious everything was. In true girl form, we ordered strategically so we could all share... typical. About 15 minutes into our meal, we noticed the white chocolate cheese cake was dwindling.... so, don't worry, we reserved two pieces. Always worth the 800 calories it undoubted contains.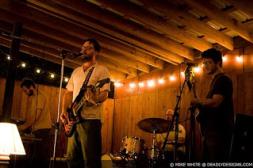 After dinner, we headed to Farm255 for some cocktails and live music. We had know idea who Jeff the Brotherhood or Heavy Cream were, but I'm rarely disappointed in the Farm, and this was no exception. We parked it at a picnic table and enjoyed the beautiful night air. A few of us shared my personal favorite cocktails, the Porch Sit (bombay sapphire, fresh squeezed grapefruit juice) and the Half Burton (bulleit bourbon, blenheim's spicy ginger & san pellegrino limonata). A good time was had by all, and it was the perfect ending to a great night. If you've never been to Farm255, go this week. It's worth the drive from ATL, and never disappoints.

Overall, a GREAT weekend. There is no lack of amazing choices in Athens, so you basically can't ever go wrong. Who knows what this week will entail, but I'm feelin' a little Globe in my future soon. Two words: Globe chips. Ok, that's all for now...