If you're wondering about what to do this weekend in Athens, GA, you are in luck! This coming weekend is absolutely packed with fun events, festivals, and concerts, and they are all listed on the
Athens CVB Event Calendar
. I couldn't even start to tell you about everything going on this Friday through Sunday, but I wish I didn't have to narrow down this awesome list of things to do. Despite the fact that this Saturday is not a gameday, this weekend in Athens is going to be anything
but
boring.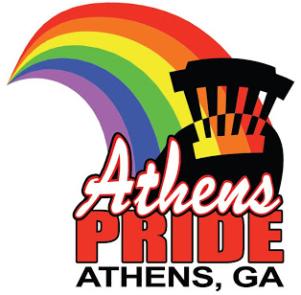 1. This weekend is actually getting started on Thursday as the
1st Annual Athens Pride Weekend
kicks off at the
UGA Founders Memorial Garden
! This celebration has grown from a Sunday picnic into a weekend full of amazing and fun events. On Friday, Farm 255 will be hosting a Dragaoke night from 11:30 p.m. to 2 a.m.. From 1 - 5 p.m. on Saturday, the Georgia Safe Schools Coalition will be hosting a beer bust at the Little Kings Shuffle Club, and this will be followed by Dancing thru the Decades at New Earth Music Hall from 6 - 10 p.m.. The event will come to a close on Sunday with a service at Our Hope Metropolitan Community Church from 11 a.m. to 12:30 p.m.; there will also be a Cookout and Celebration of Commitment at Lake Harris from 2 - 6 p.m. followed by Drag in the Rink from 8-11 p.m. at Skate Around USA. Find some time off and take part in this wonderful new Athens celebration!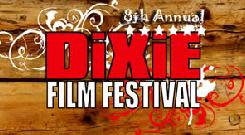 2. Calling all film fanatics! The
8th Annual Dixie Film Festival
is taking place this weekend from noon - midnight on Saturday and from 1 p.m. - midnight on Sunday at the
Morton Theatre
. This international film festival does highlight Georgia filmmakers and local talent in their special Mason-Dixie screenings. The films will be competing for the following awards: Best Feature Film, Best Short Film, Peach Fuzz Award, Best Comedy, Best Animation, Best Documentary, Best Foreign, Best Screenplay, and the Mason-Dixie Award. If you only want to watch a few films, admission is $10 per 2 hour screening; however, if you would like to fully partake in this event, there is a $35 all-festival pass. You can purchase your tickets at the door or online -- go and support your local filmmakers!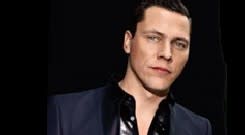 3. I don't know about you all, but I have been excited for this coming Sunday for a while now. Why, you ask? Because world-renowned DJ,
Tiesto
, is coming! Tiesto, who is arguable one of the biggest and most well-known DJs in the world, has truly transformed the world of trance; chances are, even if you don't care for trance or don't think you've ever heard trance, you most likely have heard one of Tiesto's worldwide hit singles on the radio. And this show is sure to be one to look forward to; Tiesto is known for creating dance music spectaculars no matter where he is performing (he invests heavily in his own sets by employing his own light, sound, and visual crews!). The arena-sized dance party begins at 8 p.m. at the
Classic Center
.
None of the above sound like a promising weekend for you? No worries! There are plenty of other events going on -- read on for more!
Feeling like you belong in the wrong decade? Head over to The Melting Point this Friday at 9 p.m. for the

Totally '80s party with the Highballs

! Bring your legwarmers and hairspray and get ready to dance the night away to covers of some of the greats - Madonna, Duran Duran, Journey, and more! General admission is $10, and doors open at 6 p.m. for dinner and drinks.
If you're disappointed that you can't tailgate in Athens this Saturday, then make sure you head out to the Terrapin Brewery for its

2nd Annual Hop Harvest Festival

. From 4:30 to 8:30 p.m., you can enjoy educational speakers, delicious food, as well as the harvesting of Terrapin's hop garden. And don't worry, the brewery will be featuring 12 casks of ale showcasing their different varieties of hops!
Looking for a family-friendly event? The

27th Annual North Georgia Folk Festival

will be held this Saturday from noon - 8 p.m. at the Sandy Creek Park. There will be traditional folk music as well as craft demonstrations and sales. The kids will love playing with the arts and crafts and animals!
So take a deep breath, take a bit of a breather from your work or school, and start planning your weekend of fun now! With so many possibilities this weekend, it's sure to be an exciting couple of days.
- Debbie