Don't let the winter weather get you down! It's another great weekend in Athens, GA, so get out and enjoy all of the activities that the Classic City has to offer. Check out the following exciting events for you and your family and friends to enjoy!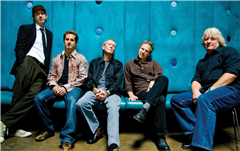 1. If you've been craving a taste of Athens' famed music scene, head to The Melting Point, which is featuring A Family Affair with Randall Bramblett Band. You surely will not want to miss this. Athens, GA legend, 
Randall Bramblett
will be joined by special guests Kick the Robot with Dylan Hansen, Isaac Bramblett, John Keane, and Paige and Rachel Keane.There will be reserved seating available on the mezzanine level on a first come first serve basis. These are very limited, so purchase these quickly for a night you'll  never forget. There will be other table seating available as general admission on a first-come, first-serve basis. The doors will open at 6:00 p.m. for food and drinks, and the show will start at 8:00 p.m.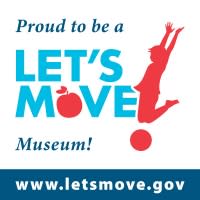 2. If having a quality family day is something you want on your agenda, then Saturday is your answer. The Georgia Museum of Art is hosting a Family Day celebrating art and movement in conjunction with Michelle Obama's
Let's Move!
initiative. The event will feature a yoga instructor teaching animal poses, animal-themed artwork, and locally grown food. GMOA has signed on to be a
Let's Move!
museum to help demonstrate the role museums and gardens lay in growing healthy communities. This event is free and open to the public. The event will be held from 10:00 a.m. to noon.
 3. For the art enthusiast, ATHICA will be hosting an event that will truly spark your attention. Starting Saturday, January 21st, ATHICA will be presenting the collection
Southern
. "Southern" features many never-before-seen works curated by Judith McWillie with the assistance of Lauren Williamson. "Southern" explores the emotional depth and aesthetic diversity of nine artists, spanning four generations, who are interrelated in their "radical contemporaneity." Through photography, video, and sculpture, they present an aesthetically rich installation that questions boundaries between art and religion, aesthetic and documentary practice, and folk and fine art. The Opening Reception will be this Saturday from 7-9 p.m. There will be refreshments by White Tiger. There will be no admission charge for this amazing event, but donations are graciously accepted. So, come out and support the incredible talent of these artists!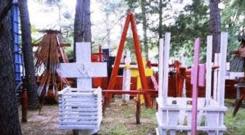 If these events don't quite match up with your weekend schedule, here is a list of even more exciting ?
 events and activities:
The Hotel Indigo will be hosting some special events that you will want to check out. On Friday night, the Rialto Room at Hotel Indigo will be presenting rising stars

Shelby McLeod & Eric Dodd

! This event will start at 8:00 p.m. Admission will be $10 for adults and $5 for students.
Don't let the winter keep you from enjoying nature! On Saturday the State Botanical Garden of Georgia will be hosting a

Winter Tree Identification

event from 8:30 a.m. to 12:30 p.m. Participants will learn the basics of identifying deciduous trees in their dormant condition through a variety of activities, including a stroll to the deciduous woods at the Garden.
These are just a few of the happenings scheduled in Athens, GA for this weekend. Hopefully you can fit one, or even more of these exciting events into your schedule! What are your plans this weekend? What sort of things do you look forward to on these beautiful winter weekends?