This weekend marks the beginning of every Athenian's favorite time of year: football season! But while the team is up in Death Valley stomping on the Clemson Tigers, there are plenty of other fun things to do right here in Athens, Georgia! Make sure not to miss all the other incredible events going on this Labor Day weekend in the Classic City!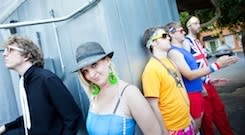 Head to 
The Melting Point
on Friday for a great night of 80's music featuring one of Athens' favorite party bands, The Highballs! If you're still longing for the days of big hair and neon spandex, come have a blast at
Totally '80's LIVE with The Highballs
! Seems like each time they set foot in this venue, the place erupts into one big cozy dance floor. They play all the hits from your favorite era, and bring as much energy as they do talent to the room! They are in high-demand for weddings throughout the Southeast, but in case you are a little afraid of commitment, The Melting Point is proud to present them in a traditional concert atmosphere for you. The show is 18 & up, and it is recommended you get your tickets in advance, as this $10 price will attract a crowd. Grab your tickets
here
!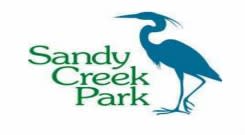 If you're in need of plans Saturday before watching Georgia take on Clemson, try a relaxing day out on Lake Chapman at
Sandy Creek Park
. It'll be the last day to take advantage of their partnership with Floating Peach Paddle Co., which provides the opportunity to
rent stand-up paddleboards, kayaks, and canoes
! Come out from 1 - 5 p.m. and make sure to soak up every last bit of the summer sun you can before we head into fall! It's a great way to make some lasting memories with friends and family!
For the more art-savvy Athens-goer, the
State Botanical Garden of Georgia
 is opening a new
watercolor exhibit
on Sunday! Beth Evans, native to the Southeast, takes inspiration from birds and their habitat. She has been part of exhibitions throughout the Southeast, and is a member of the Southern Watercolor Society, the Artist Guild of Northwest Georgia, and the Atlanta Artist Center. This exhibit will be going on through October 13 and with no admission fee, it's sure to be one you don't want to miss! So if you're headed over for a walk through the Botanical Garden, make sure to stop by the Conservatory Gallery to appreciate all that can be done with watercolor and a love of nature!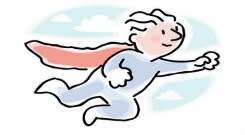 Looking for some good family fun on Labor Day? Then don't miss out on the
Athens Action Dash
! It's a family-friendly 5K run/walk beginning at the
Tate Student Center
 that was created by Action Ministries to provide local hunger, housing and education solutions. Join them and become an action hero! Make sure to wear your favorite action hero costume! And don't forget your favorite pet because they can dress up too! Awards will be given for the best adult, child and pet costume. If you want to have some fun on Labor Day by walking or running with other local heroes, you can find more information
here
!
There's so much going on this holiday weekend in Athens, Georgia! For a complete look at all the things going on around the Classic City, be sure to check out the
event calendar
! Don't miss out all the great opportunities to take in all that this great city has to offer! Have a great long weekend and GO DAWGS!