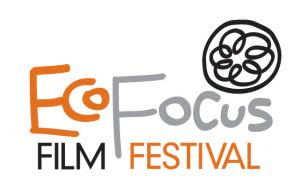 From plants to poetry and a variety of festivals, there is something for everyone this Fall weekend.
Friday, October 9th:
Abbey Road Live!, the Athens based Beatles tribute band, plays their largest Athens show to date this Friday evening. Look for cameos by other Athens' favorites, like members of R.E.M. and Pylon. Abbey Road takes the Classic Center stage 8 p.m., tickets are $24.
Hear the poetry of Pulitzer Prize winner and former Poet Laureate Rita Dove from the legend herself. Sponsored by the Georgia Review, Dove brings her words to life during a two night engagement, starting tonight at 7 p.m. with a reading at the downtown Morton Theatre. Dove visits the Athens Clarke Library on Friday from 7-9 p.m. Both events are free and open to the public.
The Lady Dawgs soccer stars take on SEC rival Ole Miss at 7 p.m. at the soccer complex. Free Admission.
Saturday, October 10th:
Watch the Dawgs grapple back into the top 25 when they take on SEC East rival Tennessee in Knoxville. The game will be broadcast on the SEC Network at 12:21 p.m.
Expand your garden while gaining expert advice at the State Botanical Garden's annual Fall Plant Sale. Plants from the Garden's own collections, as well as selections from local growers and wholesale nurseries are up for purchase. The sale runs from 8 a.m.- 2 p.m. at the State Botanical Garden.
The 25th annual North Georgia Folk Festival brings traditional folk music and unique craft demonstrations to Athens. Continuous live music, from blues to bluegrass, runs from noon to 9 p.m. The kid's fest, sponsored by the Lyndon House Arts center, runs from 11-2p.m. The festival, held at Sandy Creek Park, is $10 for adults and $5 for students. Kids under 12 are free.
Sunday, October 11th:
Come and witness the 28th Annual Athens-to-Atlanta Road Skate.A famous American tradition, Athens-to-Atlanta combines the beauty of northern Georgia, the friendliness of the in-line skating community, and the rigors of distance skating. It's more than a road skate; it's the defining outdoor skating event in America. So whether you elect the 38, 52, or 87-mile distance and skate on four or five wheels, the Event allows you to skate for time, for the challenge of finishing, or for the friendship of spending the day with people from all over the world.
The EcoFocus Film Festival enters its second week with a screening of The Cove. The 2009 Sundance Film Festival Audience Award Winner follows an elite team of activists, filmmakers, and divers as they embark on a covert mission to penetrate the secrets of the Japanese dolphin hunting industry. A panel discussion and reception will follow the screening. The event begins at 7 p.m. at Cine, tickets are $8.