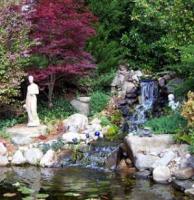 To take full advantage of the sunshine, join the Piedmont Gardener's Garden Tour on Saturday for a peak at beautiful Athens gardens. Five inspirational gardens will be featured on the tour and the tickets double as brochures with maps and directions. The Piedmont Gardeners will host their tour from 10 a.m. - 4 p.m. rain or shine!





It's finally here! UGA gears up for an exciting fall football season with the

G-Day Spring Football Game

this Saturday at 1 p.m at Sanford Stadium. The 2011 bulldogs will split into the red and black squads to show off their talents and teamwork. And you won't want to miss the halftime

Quarterback Skills Competition

to raise awareness and support for the Johnathan Taylor Fund. UGA football favorites including Matthew Stafford, Eric Zeier, David Greene, and DJ Shockley will be competing in the competition.   A wings cookoff on the Tate lawn and football legend Lindsay Scott at Red Zone are just some of the

other festivities

.




Have you ever wished you could watch a good old fashioned circus full of human cannonballs and lions? Friday through Sunday is your chance as

Canopy Studio

performs its

Classic City Double Barrel Royal Sequin Aerial Circus

. The four performances by Athens flying dance trapeze group will be fun for all ages so check it out and support Athens arts!