Spring is in full bloom this weekend in Athens, Georgia, and there's no better place to be than the great outdoors! Enjoy the warm weather in all of its glory with a breathtaking journey through the Georgia Antebellum Trail, a calm stroll through the Piedmont Gardeners' Tour or even at the UGA baseball game against Vanderbilt. No matter what you choose, you're bound to have fun in the Classic City sun!







The award-winning
Antebellum Trail Pilgrimage
features a 100-mile trail filled with breathtaking views and historic landmarks. Journey through some of Georgia's most interesting cities, such as Eatonton, Madison and Milledgeville, where a love of the past and southern hospitality await you. This exciting Pilgrimage will take place April 18 - 21 from 10 a.m. to 4 p.m.each day. Tickets are $25 and include unlimited access to all events.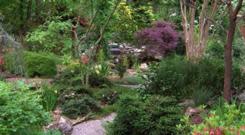 The
20th Annual Piedmont Gardeners' Garden Tour
features five inspiring gardens in the Athens, Georgia area. Grab your walking shoes, bring a friend and immerse yourself in this self-guided tour filled with garden creativity and ideas. The Piedmont Gardeners' Tour will take place Saturday, April 20 from 10 a.m. to 4 p.m. Tickets are $15 in advance and $20 at the door.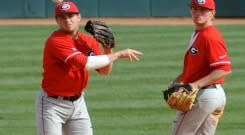 The Georgia Bulldogs are back in action this weekend as they play back-to-back home games right here in Herty Field! Come support the
UGA baseball
team as they take on SEC rival, Vanderbilt, in the final two games of a three-game series. The two games will take place Saturday, April 20 at 4 p.m. and Sunday, April 21 at 2 p.m. Admission ranges from $5 - $8! 
Want a complete list of all upcoming activities going on in Athens? Explore our event calendar at 
Visit Athens, Georgia
. Join the 
mailing list
 to stay in the loop about exciting events going on in the Classic City!