It's the last weekend in April, and you know what that means: Athens Twilight! Join more than 30,000 fans as they pack the cozy confines of downtown Athens to witness some of America's best criterium racing. And while you're at it, sample a few of the best foodie venue the Classic City has to offer by participating in the Bucket List Culinary Tour. Trust us, this is one weekend in Athens, Georgia you won't want to miss!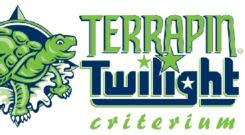 The
34th Annual Athens Twilight
weekend is a professional cycling event featuring festival fun for fans, families and racers. Founded in 1980 by Gene Dixon, the Athens Twilight Criterium was the first nighttime race in the United States in more than 60 years. What began as one race with 40 competitors has since grown to offer eight separate race classes and 150 cyclists competing through downtown Athens. Friday's kickoff includes music and a delicious food court, while Saturday features some of America's best criterium racing. For a complete listing of events and times, please visit 
http://www.athenstwilight.com/
. 
Athens Americana is a four-night music festival featuring Athens, Georgia's finest folk, country, bluegrass and "Americana" acts. This event includes an exciting weekend of shows from your favorite local, regional and national Americana acts. For a complete listing of ticket prices and events, please visit the
Athens CVB website
.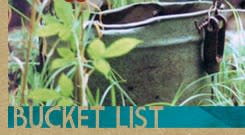 Join Athens Food Tours for a one-of-a-kind
"Bucket List" Tour
featuring a list of places to eat before leaving the Classic City. You'll travel via a BYOB bus ride to six of the best loved, locally owned hole-in-the-wall foodie venues Athens has to offer. Ticket purchase includes food at six venues, your bus ticket and a professional party guide. Tickets are $38 per person plus a 15% tour guide gratuity. To visit the complete tour itinerary, please visit the
Athens CVB event calendar
.
Want a complete list of all upcoming activities going on in Athens? Explore our event calendar at 
Visit Athens, Georgia
. Join the 
mailing list
 to stay in the loop about exciting events going on in the Classic City!