There is a lot to do in Athens this weekend from great music by Gov't Mule at the Georgia Theatre to watching the Classic City Rollergirls at The Classic Center Arena and the UGA Women's Soccer versus Greensboro soccer match. For more event information, visit our Athens events calendar.
---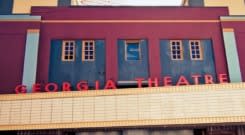 Gov't Mule 
Thursday and Friday 9 p.m.
Few bands have a reputation for making music as consistently honest, organic and daring as Gov't Mule. Now the enduring group fronted by visionary singer-guitarist Warren Haynes returns with their first album in four years - their Blue Note Records debut Shout!, a breath-taking, exploratory double-disc set to be released on September 24.

Georgia Theatre
Learn More>>
---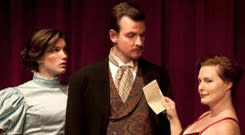 Betrayal 
Friday and Saturday at 8 p.m., Sunday at 2 p.m.
Town & Gown Players present a Special Booth Project Fund Raiser Event production of Harold Pinter's acclaimed drama Betrayal, a spellbinding look at the complex web of duplicity and emotion in a classic love triangle.

Town and Gown Players
Learn More>>
---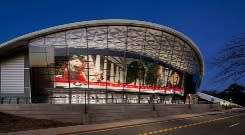 Back 2 School Jam starring Future & Friends
Saturday doors open at 5:30 p.m.
Come to Stegeman Coliseum for a Back 2 School Jam with Future, Travis Porter, Curren$y, Chanel, Westcoast & Que performing live. Hosted by Marcus Stroud (Former UGA All-American/NFL All-Pro) & Sheneka Adam.

Stegeman Coliseum
Learn More>>
---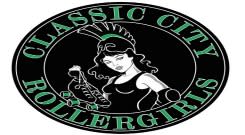 Classic City Rollergirls vs. Greenville Derby Dames 
Saturday 7 p.m.
The Classic City Rollergirls will host the Greenville Derby Dames at The Classic Center Arena. Come out and support the only flat track roller derby team in the Athens area!

The Classic Center Arena
Learn More>>
---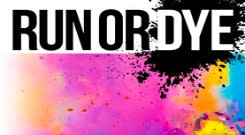 Run or Dye 5k
Saturday at 9 a.m.
Run or Dye, the world's most colorful 5K, is headed to Heritage Park on August 23, 2014. Bring all your friends and run a color-blasted 5K, where you get showered in safe, eco-friendly, plant-based cornstarch dye every kilometer. Then enjoy the world-famous Dye Festival afterward, where you can Tie-Dye the Sky (not to mention all your friends!) in this ultimate celebration of life, friendship, fitness, and fun.

Heritage Park
Learn More>>
---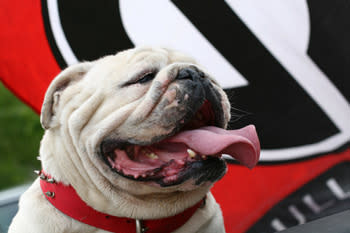 Football in Athens: Everything You Need To Know
Make the most of your UGA football weekend in Athens. Want to know where to tailgate before the Georgia Bulldogs football game? Which Athens hotels still have rooms available on UGA home football weekends? Other things to see and do during your visit to Athens, Georgia? Check out these resources to get ready for your football weekend in Athens, Georgia!

Learn More>>