The weekend is almost here! There is plenty to do and see in Athens, Georgia, with a full calendar packed with music, art, and more. Check out what's happening in the Classic City this weekend!
Saturday, August 4, the

2012 Athens Maternity and Baby Fair

will be held at the Classic Center from 10 a.m. until 3 p.m. This event will feature various exhibitors associated with health care, breastfeeding, child care, education, photography, and infant wear, as well as on-site children's activities and a silent auction. Admission is free, and parents, expecting parents, grandparents, and children are encouraged to attend. This is a great event for couples who already have children, or are planning to start a family in the future!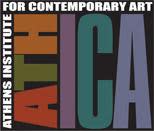 This Saturday night, August 4, ATHICA is hosting

Syncretic Music Night

, from 9:30 to 11 p.m. Musician Trappers Cabin, known as one of the top 10 unknown artists of 2007, will be singing with Nancy Kay. Also performing are Anni Paisley, known for her sultry, soulful sound, and Trey Pivott, who specializes in traditional folk and country instrumentals. The suggested cover charge is $6, and light refreshments will be served. Come out and enjoy a fabulous evening filled with great music and contemporary art!
The State Botanical Gardens of Georgia will host a concert by the Athens Brass Choir on Sunday, August 5 from 3 to 4 p.m. in the garden's indoor conservatory. Celebrate the 2012 London Summer Olympics, as the band plays traditionally patriotic, Americana fanfare. Admission is free. Bring the whole family and enjoy a summer afternoon with some of the Classic City's most talented musicians!
Want a complete list of all upcoming activities and goings-on in Athens? Check out our event calendar at Visit Athens, Georgia.
Join the

mailing list

to stay in the loop about exciting events going on in the Classic City!
What's your favorite way to watch the Olympics in Athens?