Get out and explore the fun things to do in Athens this weekend from listening to music at the The Melting Point to wandering through Athens Farmer's Markets. Learn how to begin your own creative project from Athens' most talented during Athens Maker Fest 2014. For more event information, visit our Athens events calendar.
---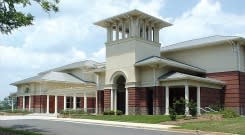 Athens Maker Fest 2014
Saturday 2 p.m. - 6 p.m.
Athens Maker Fest is the first event of its kind in the Athens area, bringing together artists, crafters, software and hardware developers, tinkerers, and other creative people to teach and demonstrate, helping others advance or begin their own creative projects. About 40 different kinds of makers will demonstrate. There will be three interactive technology based exhibitions available for participants to explore and enjoy, as well as someone demonstrating 3D printing and other technology-based endeavors.

Lyndon House Arts Center
Learn More>>
---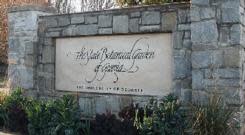 Full Moon Hike 
Sunday 8 p.m.- 9:30 p.m.
Bring family and friends of all ages along to enjoy the mysterious world of nature at night! Be prepared to hike up to 2 miles on wooded trails and in the garden.

State Botanical Garden of Georgia
Learn More>>
---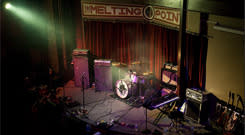 Ike Stubblefield and Friends
Friday 8 p.m.
Stubblefield is both a legend and a rising talent. Like masters of other fields, he is relentless in his quest for perfection of his craft. He has seen countless changes in both music theory and technology, and has over time, rolled the new into the fold of his immense talent. Come out to the Melting Point for evening with the Organ Professor himself.

The Melting Point
Learn More>>
---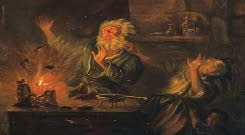 Meet Author Cathy Cobb 
Saturday 6:30 p.m. - 7:30 p.m.
Avid Bookshop presents author Cathy Cobb in celebration of her book, The Chemistry of Alchemy: From Dragon's Blood to Donkey Dung, How Chemistry Was Forged.

Avid Bookshop
Learn More>>
---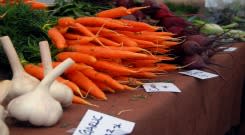 Farmers Markets 
Saturday
Eat fresh local produce, buy natural health and beauty products, and listen to music outdoors this summer by visiting one of the two Saturday morning farmers markets in Athens!

Various Times and Locations
Learn More>>
---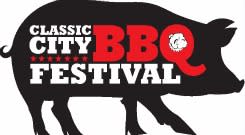 Coming Next Weekend: Classic City BBQ Festival 
August 15 and 16th
The family-friendly festival, which last year attracted more than 4,000 people, will feature three barbecue contests, local barbecue restaurant vendors, an outdoor music stage, classic car show, tailgate tradeshow, kid zone and more.

The Classic Center
Learn More>>