It's finally the weekend, and there are so many exciting events taking place in Athens, GA. So come unwind from a long week, and join in on the fun!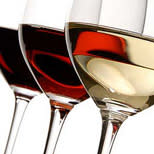 1. Athens Wine Weekend is finally here! This event will take place at The Classic Center Friday through Sunday and will be filled with numerous exciting activities. This treat for the senses features seminars with wine experts including Master Sommelier Michael McNeill, a Grand Tasting showcasing wines from around the world, and a gourmet seven-course meal with multiple wine pairings. This will be a wonderful weekend for the aficionado and novice wine lover alike. Come just for the afternoon's Grand Tasting, or stay the weekend! Overnight packages at the luxurious Hotel Indigo Athens are available for one- and two-night stays from $500 per couple.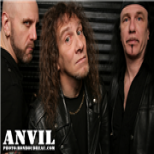 2. The Melting Point presents 

Anvil

 this Friday.  Athens Band will be opening the show. Anvil (as featured in the hit cult documentary

Anvil!

The Story of Anvil) is sure to be a crowd-pleaser. Cine in downtown Athens will be doing screenings of the documentary. The Melting Point will be offering a $10 ticket at the door for guests who present a ticket stub from the CINE screenings. This show definitely promises for a good time! 
3. 

The Joe Goode Performance Group

will be performing at the University of Georgia's Fine Arts Theatre this Saturday! Their innovative form of dance-theatre is accessible, personal, and explores an emotional terrain with humor and honesty. Using text, voice, and high-velocity movement, this company blurs the line between theatre and dance to create work that is groundbreaking. This beautiful performance would be a perfect event for the entire family!
These are just three of the events that are going on in Athens, GA this weekend. Here are a few more exciting events that may spark your interest:
Grit-Off & Keep Hope Alive

, at ATHICA this Friday! This event features a performance by Ted Kuhn, as well as a "Grit-Off" competition by these fine local restaurants: 5&10, Donderos Kitchen, Epting Catering, Farm 255, The Grit, Harry's Pig Shop, Heirloom Café and Fresh Market, HomeMade Catering, Last Resort, Mama's Boy, The National, NoNa, and White Tiger Gourmet. Come out and enjoy this entertaining and delicious event! 

Roam: An Aerial Dance Performance

will be this Saturday at the Canopy Studio. Canopy Studio's advanced students present their annual aerial dance production. Take a trip across the country with pieces inspired by road tripping across the USA! Performances on the trapeze, fabrics, and invented apparatus of all kinds will dazzle you.
Extra Special People, Inc. hosts

The Big Hearts Pageant

this Saturday.This event is an opportunity to shine a spotlight on the abilities of some of our community's most unique children, while leaving their disabilities in the wings. There will be a silent auction, special guest stars, laughter and tears all in good measure. Join us for a night you will never forget, all for an amazing cause!
Hopefully you've read something that will be of interest to you! Be sure to check out our
Visit Athens, GA
calendar
for a full list of even more events and activities! 
To stay in the know about what's coming up in Athens, join our

mailing list

!
What are you looking forward to doing this weekend in the Classic City?