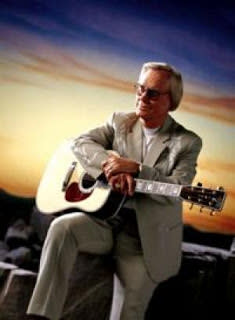 Featured Event (Friday, February 5): The Classic Center welcomes George Jones, Country Music Hall of Fame vocalist and industry icon! He is known for dozens of hits over the past 40 years, including "He Stopped Loving Her Today," "The Grand Tour" and ever-popular duet with former wife Tammy Wynette, "Golden Ring." Opening for George Jones will be Country duo Wilson Fairchild - sons of Harold and Don Reid of the Statler Brothers. The show starts at 7:30 p.m.

Friday, February 5:
Travel to the UGA Performing Arts Center this Friday to enjoy award-winning pianist Benjamin Moser perform works by Mendelssoh, Beethoven, Chopin, and Rachmaninoff. According to Suddeutsche Zeitung (Germany), "[Benjamin] is already a master of color, atmosphere and delicate nuance, with technical mastery and youthful exuberance." The show starts at 8 p.m. in the Ramsey Concert Hall.
Saturday, February 6:
The UGA Performing Arts Center presents an extraordinarily brilliant performance this Saturday at 8 p.m. The Berlin Philharmonic Wind Quartet captures the writings of great composers with music that will stir your emotions! This group continues to astonish audiences worldwide with its range of expression, total spectrum and conceptual unity. A pre-concert lecture will be given by Thomas Taylor Dickey, a doctoral student in orchestral conducting at UGA.


Come meet Old Man Spruce (a puppet with personality!) during the Arbor Day Celebration at the State Botanical Garden of Georgia and discover all the important things trees provide. Learners will gain a better understanding of the importance of trees through tree games, tree identification, "tree cookie" investigation and air quality sampling. A great event for all ages!
Sunday, February 7: Are you ready for some football?! Athens offers multiple venues and parties to watch the Saints vs the Colts play in the Super Bowl XLIV!
Watch the game and celebrate with giveaways, a raffle, and drink and food specials in Buffalo's Georgia Room. Party starts at 6 p.m.


Come on down to the Melting Point for the big game plus tailgate food, beer specials, and plenty of giveaways and prizes. No cover! Doors open at 5 p.m.
If you are still looking for great Valentine's ideas, treat your sweetheart to a romantic weekend in Athens! Click here to view special packages and offers just in time for Valentine's Day.