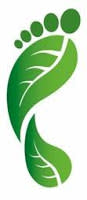 The weather is going to be beautiful and there is so much going on so there are no excuses not to get out and explore Athens!
This weekend:

1. Art Expands: The Georgia Museum of Art reopens
2. Green Life Expo
3. Bridal Shows
___________________________________________________
1. A week-long celebration of the
Georgia Museum of Art's
grand reopening begins with a gala event Saturday and a friends' preview day on Sunday with even more to do throughout the week! The additional almost 30,000 square feet include new galleries and an outdoor sculpture garden along with study space and an expanded reception area. This beautiful addition to Athens art is a must see!
2. The third annual Green Life Expo takes place Saturday from 9 a.m. - 5 p.m. at the Classic Center with events for everyone including activities, exhibits, and seminars. Stop by to learn how to live a greener life and keep Athens beautiful! Admission and parking are free.

3. For all of you busy with wedding planning, this Sunday is a must with TWO bridal shows: the Athens Wedding Professionals Ultimate Bridal Show at the Georgia Center from 12 - 5 p.m. and the Georgia Bridal Show at the Classic Center from 12:30 - 4 p.m. Don't miss this chance to see it all and find what's perfect for you and your Athens wedding!