The summer heat has been a huge and steady companion to all venturing outdoors in Athens, GA these last couple of weeks- greeting all who exit the relief of air conditioning with an enthusiastic, all-consuming hug of humidity. But our good friend, Sweltering Heat, will be giving us some much needed space this weekend in Athens, GA, so let's make the most of it! With a varied calendar of options for all ages, plan on getting out and about for multiple weekend events!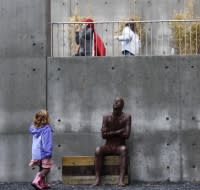 1) Spend your Saturday morning in the midst of renewed classical antiquity and in the company of the little ones you love most at the

Georgia Museum of Art Family Day

 event running from 10:00 a.m. to noon. The Family Day of July 16th will feature the Kress Collection, which includes 12 Italian Renaissance paintings donated in 1961 by the Samuel H. Kress Foundation. The valued collection, which includes pieces from as far back as the 14th and 17th century, has been integral to the museum's educational function as university students, faculty, and art historians from all over the world come to study the works. The Family Day activities will include refreshments and the crafting of Renaissance-inspired picture frames in the first-floor classroom following an educational tour of the Kress Collection. This highly informative and engaging Family Day event at the Georgia Museum of Art will entertain parents and kids alike, so come out and see how you and your family will be inspired! For more information on this event, visit out

calendar listing

.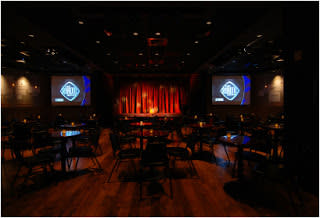 2) The museum isn't the only place to enjoy displays of inspired cultural expression in Athens, Ga this weekend- The Rialto Room will feature the latest segment of their "Go Green" Series benefitting the Oconee River Land Trust- A 

Songwriters in the Round

event is set to take place this Friday night, July 15, beginning at 8:00 p.m. The evening will feature songwriters of a Southern persuasion as all musicians fall under the country genre. Some past credits of the performers include: Mike Dekle, writer of hits "Scarlett Fever" and "Someone Must Feel Like a Fool Tonight" by Kenny Rogers;  Will Nance, writer of #1 Billboard hit "She's Everything" for Brad Paisley; John Ford Coley, writer and performer of hits "Love is the Answer," "Gone Too Far," and "Sad To Belong"; Byron Hill, writer of classics such as "Fool Hearted Money" by George Strait and many others. This unique and intimate event could only be made better by making it last all night- reserve a room for the night at Hotel Indigo- offering a special deal of one standard room and 2 concert tickets for $145.00. Single tickets are on sale for $15

here.

Come escape for a unique evening at the Rialto Room this Friday night! For more information on this event, visit our

calendar listing

.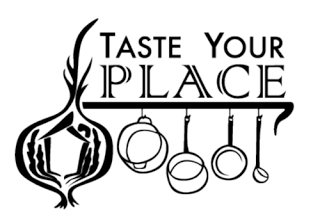 3) Connect with the Athens community through the delicious shared experience of enjoying some local food at events sponsored by the

Taste Your Place Local Food Extravaganza

, a couple of which will take place this Saturday and Sunday. This two week event, running from July 9 - 21, is sponsored by P.L.A.C.E., an Athens non-profit committed to maintaining and fostering the growth of a healthy, well-connected local food culture, seeking to unite the Athens community in an appreciation of good food from local vendors.  The Taste Your Pie Contest event will take place this Saturday at the Athens Farmers Market around 10:00 a.m. Contest entry is open to all who provide $5, a pie and the recipe, contest tasting of all pies costs only $5 as well. Prizes will be awarded to the most delectable pies. On Sunday from 1:00 - 8:00 p.m., a driving tour of 3 local farms will take place around Athens, seats can be reserved for $30 each- contact Amanda Tedrow (

atedrow@uga.edu

) to save your spot. For more information about past and upcoming Taste Your Place events, visit our

event listing

.



These three fantastic events are just the start of your fantastic weekend in Athens, GA- check out some other notable events taking place:


View and partake in the creation of fairy homes in a Fairy House Workshop, Friday 6:00 - 8:30 p.m., at the State Botanical Garden.  
Kayak or Canoe through Lake Chapman by the moonlight during Full Moon Paddles at Sandy Creek Park, Friday or Saturday from 9:00- 11:00 p.m.
Don't stop here--visit our weekend calendar for an even more comprehensive guide to this weekends events! Take advantage of the brief relief from the heat this weekend, get out and enjoy summer in Athens, GA!