This weekend in Athens is jam-packed with lots of fun events! Get ready for a chance to hear some great Jazz, see classic a film, and so much more!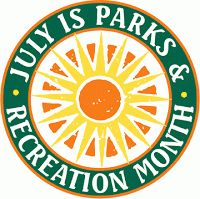 In need of a cheap date option this weekend? This Friday, July 23, at 8:00 p.m., head out to Memorial Park to see the July Jazz Night Concert! This concert is being put on by the Athens-Clarke County Leisure Services Department and will feature Mary Sigalas and the Jake Mowrer Quartet, who were nominated for Flagpole Best Jazz Performer. The July Jazz Nights Concert is presented as part of the ACC Leisure Services' month long celebration of July is National Parks and Recreation Month, which is coming to an end soon! Tickets for this great concert are only $3 and can be purchased in advance by calling the Memorial Park office at (706) 613-3580. Click here for more info!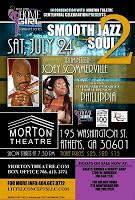 On Saturday, the Jazz continues at the Morton Theater! The Smooth Jazz & Soul in the Summer Time concert is back by popular demand, and the show features trumpeter Joey Sommerville and soulful songstress Phillippia (seen in "Tyler Perry's Madea's Family Reunion"). These smooth jazz and soul artists will bring a magical night of live music and song at its very best to the Morton's Centennial Celebration. The show starts at 7:30 p.m. and tickets start at $15 and can be purchased at the Morton Theater Box Office (706.613.3771), Sheats Barber & Beauty Shop, or The Golden Comb. It's going to be a great show you won't want to miss! Click here for more info!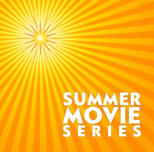 Banish that lazy Sunday by going to Ciné to see To Kill a Mockingbird, this weeks film in the Summer Classic Film Series! Every week in July and August Ciné will screen a different classic film on the big screen, and this week's movie is a must-see! If you don't know how great this Gregory Peck film is, To Kill a Mockingbird won multiple awards in 1963, including an Oscar for Best Actor, Adapted Screenplay and Art Direction as well as a Golden Globe for Best Score!
Click here for more info! Ciné has shown some great movies already this summer, and this week's is sure not to disappoint. In addition to To Kill a Mockingbird, Ciné will be showing some other films, so click here for those showtimes.



There are also some other great things going on this weekend worth mentioning:
Terrapin Brewery Tours
Athens Farmers Market
Tift Merritt at the Melting Point
"Get Fit" with ACC Leisure Services


This is going to be a fun weekend in Athens! As always, there are countless places to eat, events to see, and things to do! Check out everything going on our Calendar of Events, or keep updated by checking out our Twitter and Facebook page!