This past Tuesday brought us the first official day of summer here in Athens, GA. This summer's hot, sunny days and warm, balmy nights will bring an abundance of fun events and activities to Athens, and this weekend is no exception. The arrival of summer also means rising temperatures (although it's hard to imagine it getting any hotter!), so make sure you've got your sunscreen and plenty of water, because you're not going to want to miss a minute of what's in store for this weekend!

1) Long-time residents of Athens, col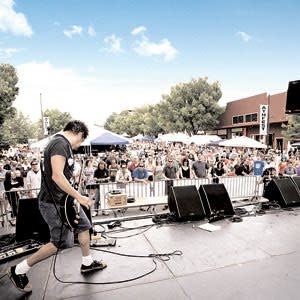 lege students, and tourists alike will flock to downtown Athens this week for the 15th annual AthFest Music and Arts Festival. Beginning on Wednesday, June 22, and lasting through Sunday, June 26, AthFest boasts five jam-packed days of music and art that highlight and celebrate the local and regional talent that fills the Classic City.

Over 150 bands will perform at

AthFest

, both on outdoor stages that are free to the public as well as in some of Athens' renowned musical venues. With three days filled to the brim with performances, there's something to please every music-lover. In between shows, be sure to check out the

Artists Market

, where over 50 local artists will be showcasing and selling their original artwork.

For festival goers with children, or even just those who are kids at heart, there will be a

Kids

Fest

area with a variety of crafts, games, a parade, art contest, and musical performances that the whole family will love.

When it comes to a bargain, AthFest is one of the best you will find. All of the outdoor stages are completely free to the public, and for admission to any of the other events, an AthFest wristband can be purchased for only $15 in advance or $20 when purchased at the festival. For someone who wants to truly experience all that AthFest has to offer, a wristband is an absolute must!

Get yours here!



If you're driving in from out of town for AthFest, the Athens Convention and Visitors Bureau would love to help you make your trip complete with an AthFest hotel package. For more information on local hotel accommodations or to book your room, look

here

.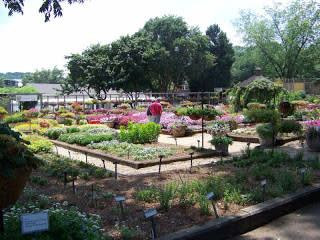 2) For those who want to take a break from the streets of downtown Athens and visit a place with a little more greenery, take a trip to the

Trial Ga

rd

ens at

UGA O

pen Ho

use

on Saturday, June 25 from 8 a.m. to 3 p.m. Tucked behind Snelling Dining Commons on the UGA campus, the beautiful trial gardens are widely known for trialing annuals and perennials that can withstand the heat and humidity of the Southeast, as well as for developing new plants for the horticulture industry. If you want your own piece of horticultural history, you are welcome to purchase any of the plants that the gardens have for sale.

This special open house will also feature a guided tour by Dr. Allan Armitage and a signing of his book, as well as a group of area gardeners and UGA Horticulture Club members to offer advice to both aspiring and avid gardeners.

If you prefer your gardening with a healthy dose of football (who doesn't?), then you're in luck. Georgia football legend, former UGA Athletic Director and gardener extraordinaire Vince Dooley will be in the gardens from 9 a.m.-11 a.m. that same day! He will be signing his book and chatting with anyone who loves football and gardening as much as he does.

3) If you're looking to tak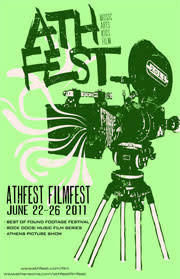 e a break from the heat during AthFest, what better way to cool down than by watching a locally filmed or produced movie in the air-conditioned theaters at Ciné? Running during the same days as AthFest, the

AthFest

FilmFest

will feature a series of music films and local productions, as well as special guest filmmakers and musicians that will be present to answer any questions moviegoers might have. Check out some of the "rock docks" like Athens Burning, a documentary about the fire that destroyed the Georgia Theater and the efforts that helped to repair it. Also be sure to watch several of the Athens Teenscreen movies, short films made by up-and-coming Athens filmmakers. Movie times vary, and movies are either free or reduced price with the purchase of an AthFest wristband.

To learn more about these and more events going on this weekend in Athens, GA, head on over to our

events calendar

!