Another weekend is upon us, and boy is this one packed with exciting events! Whether you're watching professional golf at the Stadion Classic, browsing through one-of-a-kind crafts at the Indie South Fair or mingling at the annual Human Rights Festival, we're confident you'll have a great weekend in Athens, Georgia!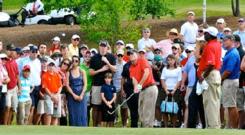 The Masters may be over, but luckily pro golf and the
Stadion Classic at UGA
have arrived in Athens. This exciting golf tournament  is the only PGA TOUR sanctioned event that is owned and operated by an institution of higher education, the University of Georgia. The tournament continues through Sunday, May 5, and admission is $25, which includes a weekly ground pass.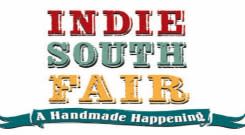 Twice a year, the
Indie South Fair
provides an opportunity for local artists to directly connect to the Athens community. Featuring a unique marketplace of crafts, instructional workshops, musical performances and local food carts, there's something for everyone at the Indie South Fair! The Fair will be held on Saturday, May 4 from 11 a.m. to 7 p.m.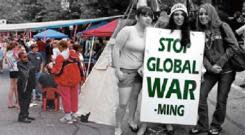 The
Annual Athens Human Rights Festival
is a springtime political and cultural tradition in Athens. The Festival features a dynamic, educational and family-friendly weekend of oratory, music, children's activities and street performances in an outdoor setting. The Festival will be held Saturday, May 4 and Sunday, May 5. Be sure to visit the
CVB website
for more details!
Yuengling 19th Hole Music Series

, at The Melting Point,
Thurs. through Sat., times vary

Athens Symphony Pops Concert

, Classic Center Grand Hall,
Fri. and Sat. 8 p.m.

UGA Softball vs. LSU

, UGA Women's Sports Complex, Milledge  Ave,
Fri. 6 p.m., Sat. 1 p.m., Sun. 3 p.m.
Want a complete list of all upcoming activities going on in Athens? Explore our event calendar at 
Visit Athens, Georgia
.
Join the 
mailing list
 to stay in the loop about exciting events going on in the Classic City!