The forecast is in and it's looking like we're all due for a classic
Athens
weekend! With the final home UGA football game and a lineup of live music that will keep you dancing all weekend long, what more could you ask for?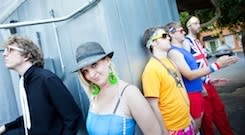 If you're aching for the days of Journey and Michael Jackson, this is the event for you. Totally '80s live with The Highballs is coming back to the Melting Point for a show that will transport you back to the days of permed hair, neon spandex, and music that made you think you could moon walk. It's definitely something you're not going to want to miss, so check them out this Friday night at 9 p.m. Doors open at 6 for dinner and drinks. Tickets are $10 in advance and $13 the day of the show.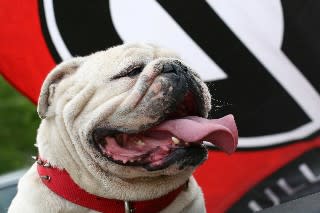 It's time to say goodbye... to UGA football for the 2013 season and to longtime quarterback Aaron Murray. Come on out to Sanford Stadium this Saturday to watch the Dawgs take on SEC rival Kentucky, to celebrate all the good times this year, and to thank Aaron for his hard work during his tenure at UGA. As if you needed any more incentive, it's finally going to be a home night game (7 p.m. to be exact)! Don't miss your chance to say goodbye, until next year that is!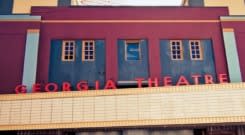 No perfect Athens weekend would be complete without live music at the
Georgia Theatre
. This Saturday, the
Cosmic Charlies
are taking the stage for an unforgettable night.
Dark Side of the Dead
is an inventive performance of the entire Pink Floyd classic,
Dark Side of the Moon
 album, with an infusion of Grateful Dead, complete with backup singers and saxophones. Doors open at 10 p.m. and the show begins after the game. Grab your
tickets
 now!
With ONE more football game left to take place between our beloved hedges this year, you need to be making your plans now to make this Saturday in Athens your best one yet! For all things UGA football related, including tips on where to stay, park, and eat, check out
visitathensga.com/football
. And don't forget to look at the
calendar
if you want to see all the other fun things going on this weekend in Athens, Georgia.
Have a great, safe weekend! And GO DAWGS!